For anyone living outside of Japan, Video Option and Hot Version VHS tapes in the '90s provided a real insight into what was then a largely unknown tuning culture. It didn't matter that most people couldn't understand what was been said in these videos; the visuals did all the talking.
While the EF generation Civic was launched prior to the peak of JDM tuning videos, the DOHC VTEC SiR variant featured regularly in their footage, and for good reason. Often, they'd been seen taking down far more powerful and expensive machinery.
Pete Ward, the owner of this EF Civic – technically a Euro-spec EC9 – built his car to be effective on the track without breaking the bank.
Previously, Pete owned a BNR32 Nissan Skyline GT-R in the same shade of grey, but at that time he lacked the budget proportionate to the car's running costs. Once the GT-R was sold, Pete had the funds build to a car that was maintainable, but equally as quick around a track as the Nissan. That of course led him to a Honda.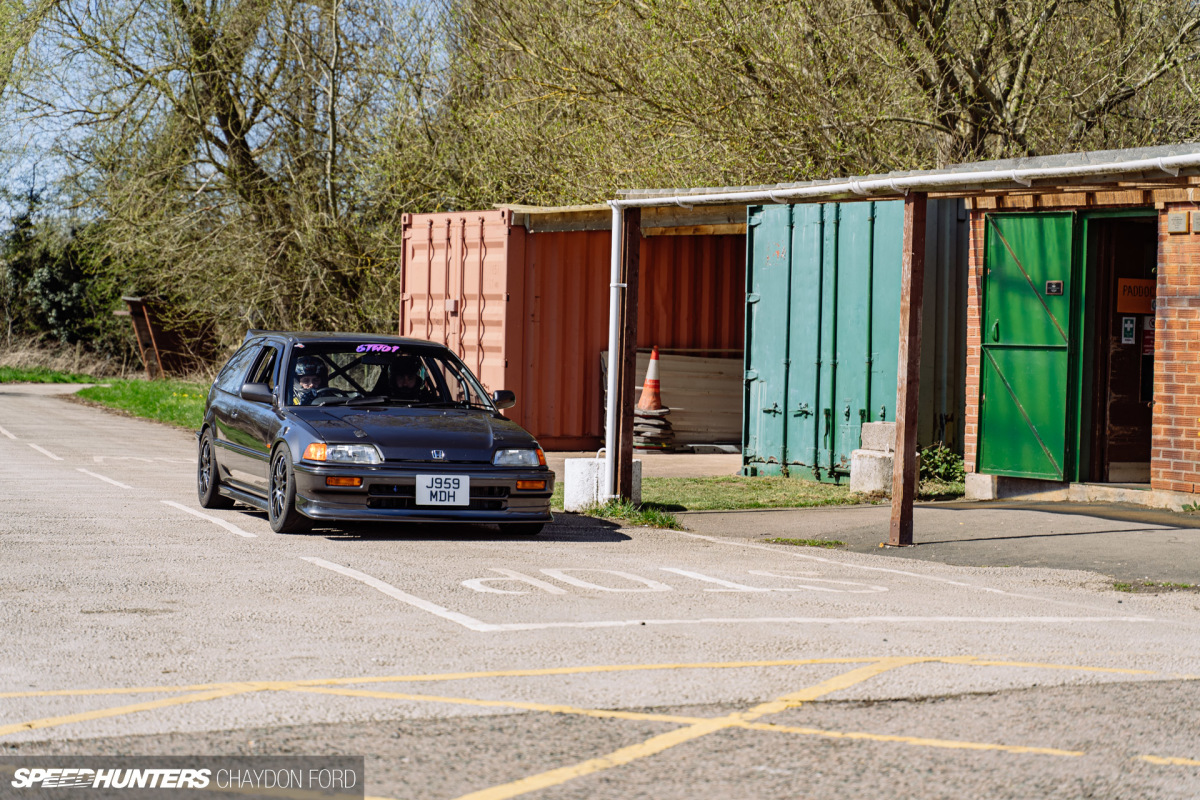 Two months into ownership (a little over eight years ago), the Civic was pulled off the road and stripped of its D14A engine in preparation for its race car transformation. The next bit didn't happen as quickly though, taking six years to get the Honda to a complete enough state for track use.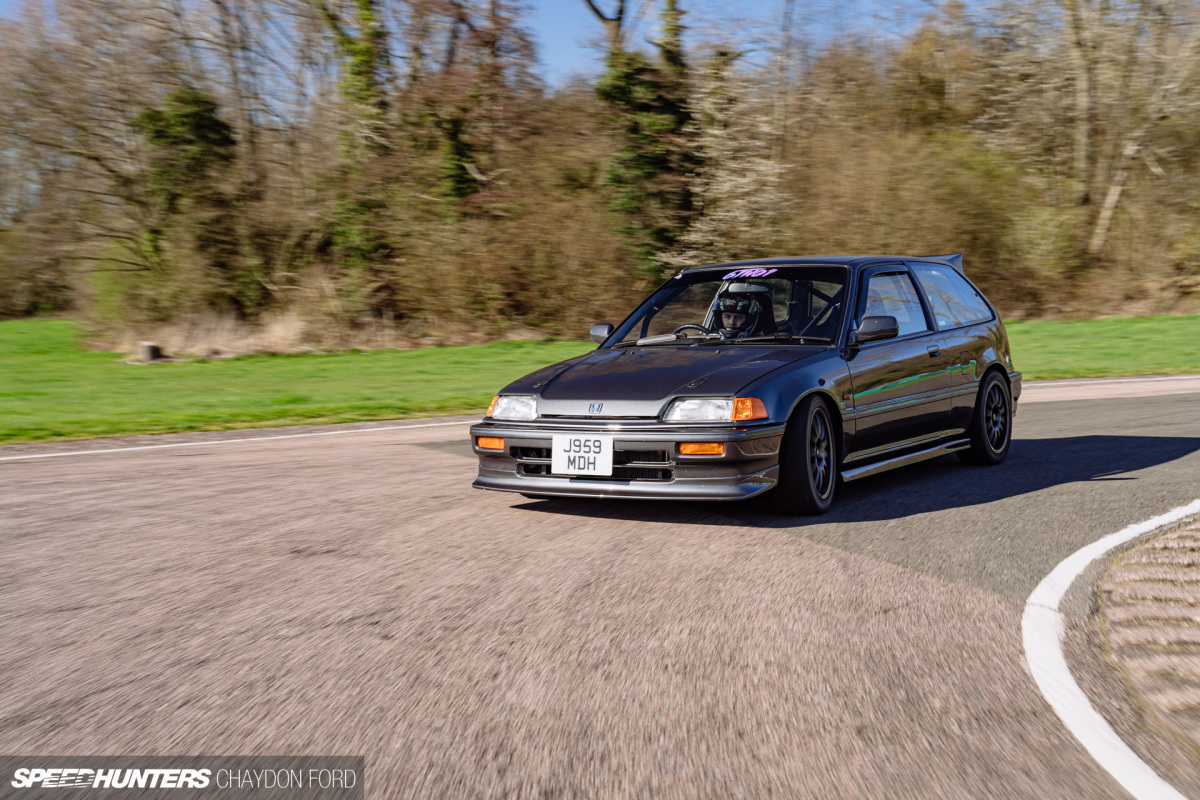 Pete painstakingly researched each and every modification to ensure they struck the right balance between cost and performance. We'd all love a Spoon Sports B18C engine overnight-freighted from Japan, but the long-block cost alone (the equivalent of £11,600) would empty the coffers rather quickly.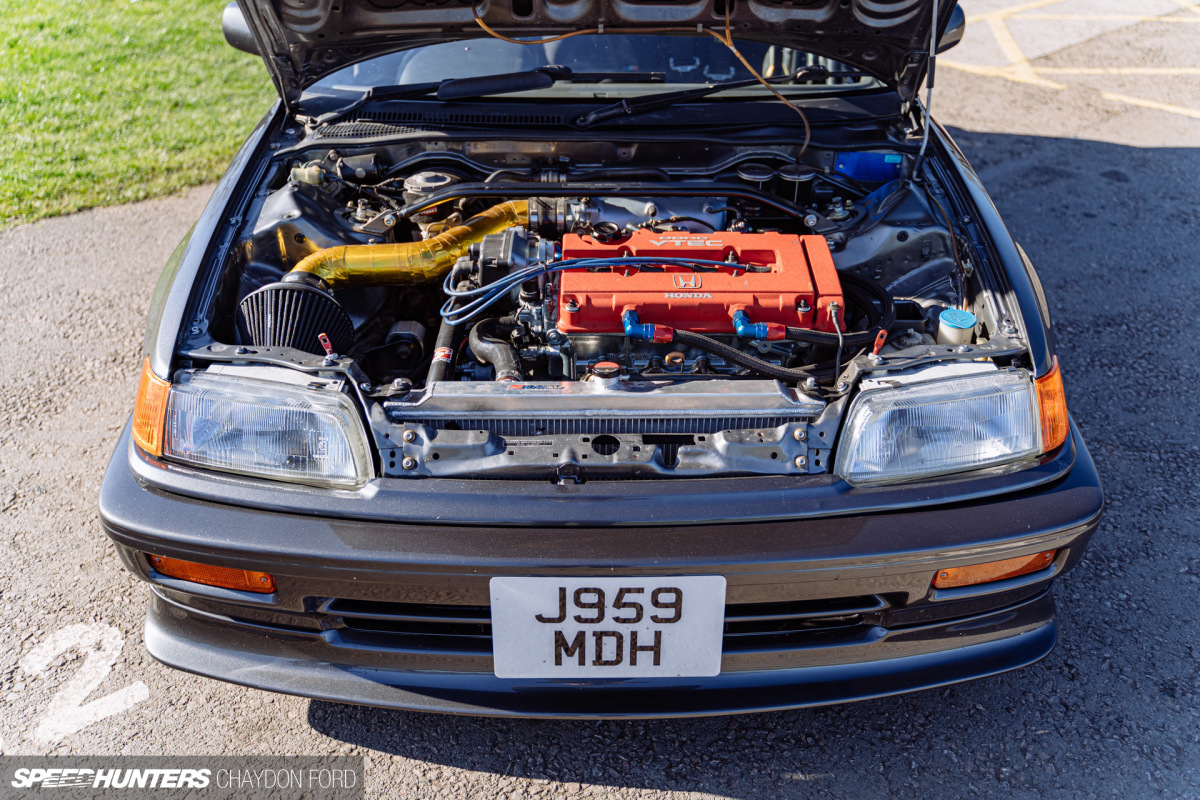 A 1.8L DOHC VTEC B18C from a 98-Spec DC2 Honda Integra Type R was selected and purchased, then given a basic internal check-over before being fitted in the car with Innovative B-swap mounts, and thrown a host of bolt-on parts.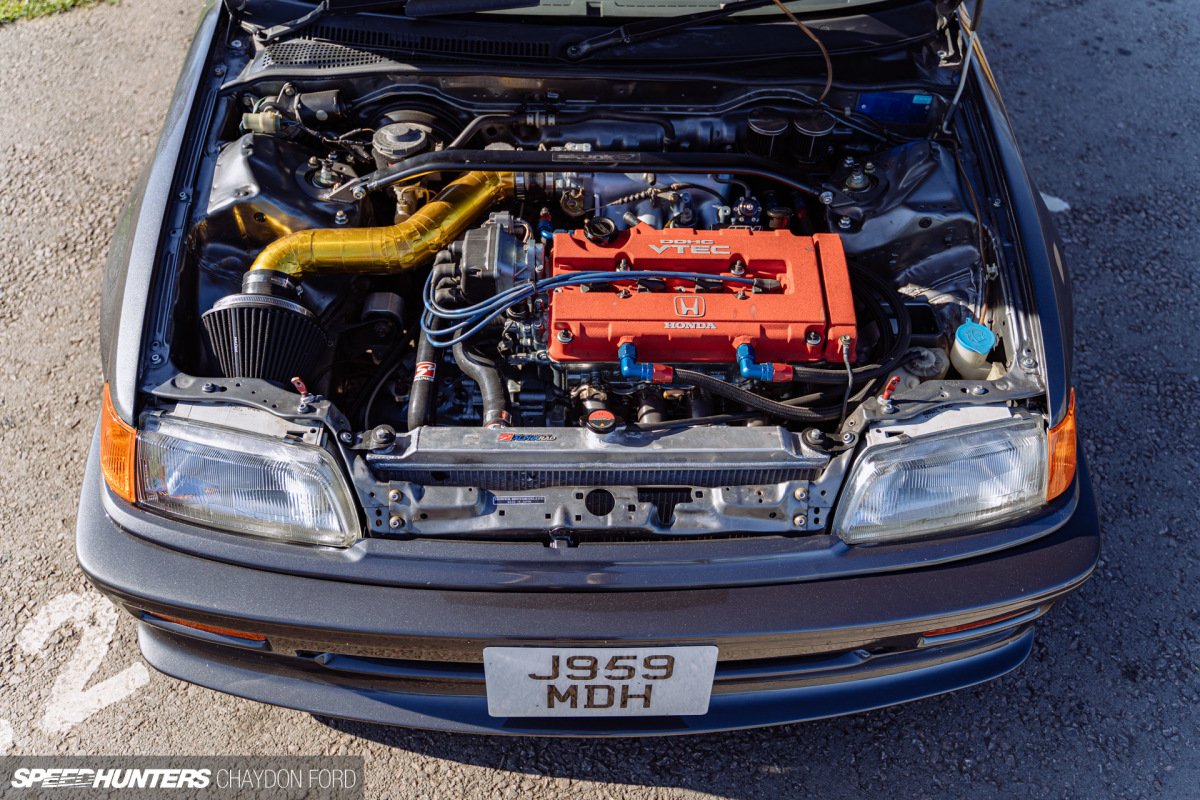 Highlights include a GizFab custom intake with Ramair filter, Spoon 70mm throttle body, Walbro 255lph fuel pump, Tegiwa headers, a Revel Medallion exhaust, Spoon sump, Mocal oil cooler and a Hondata S300 V3 ECU mapped to 210hp and 135ft-lb. The engine was paired with a rebuilt EK9 Civic Type R S4C gearbox fitted with a MFactory 4.9 final drive and Mugen 1.5-way plate LSD.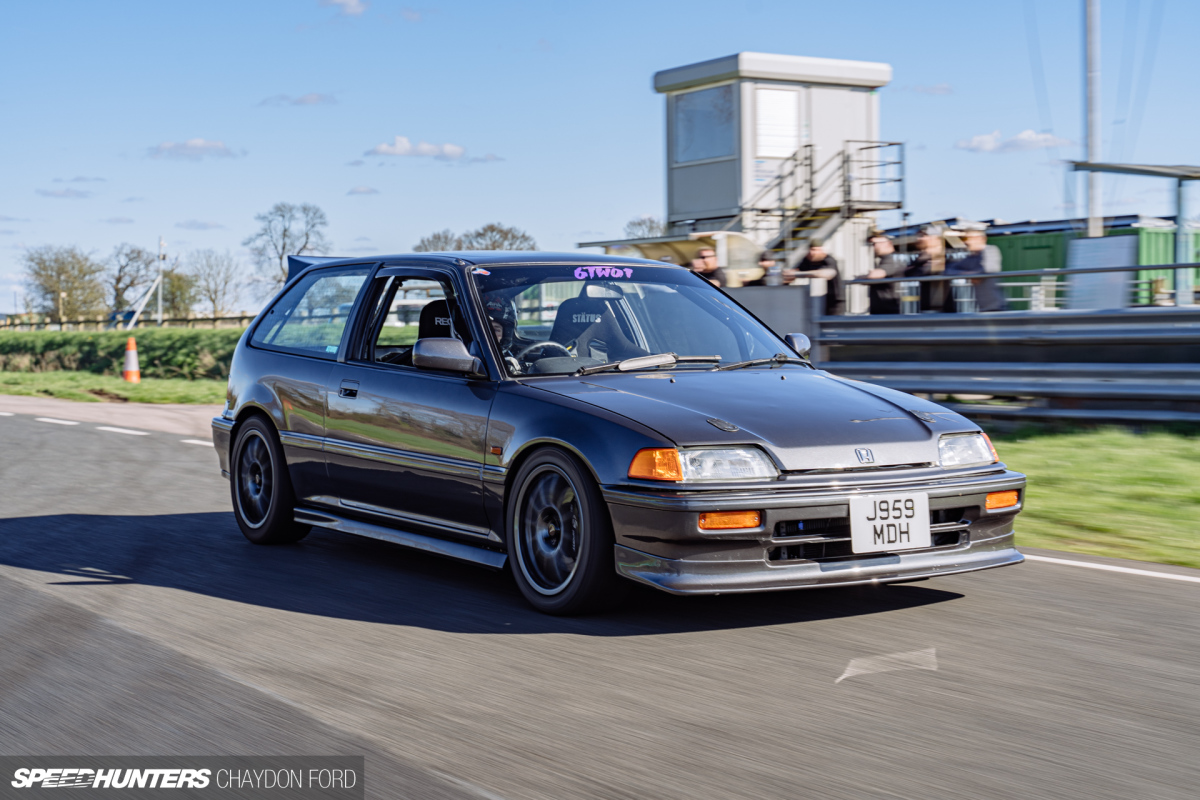 Under the skin, the Civic has received a large number of suspension modifications, with all arms and bushings having been upgraded or replaced entirely with parts predominantly from Skunk2 and Hardrace's catalogues. BC Racing BR-series coilovers provide damping and set the ride height at all four corners.
For wheels, Pete chose 16×7-inch Team Dynamics Pro Race 1.2s (a staple of the British tuning and motorsport scene), wrapped up in Nankang AR1 semi-slicks. For stopping, you'll find a K-Sport 286mm 6-piston front brake conversion and EBC pads at the rear.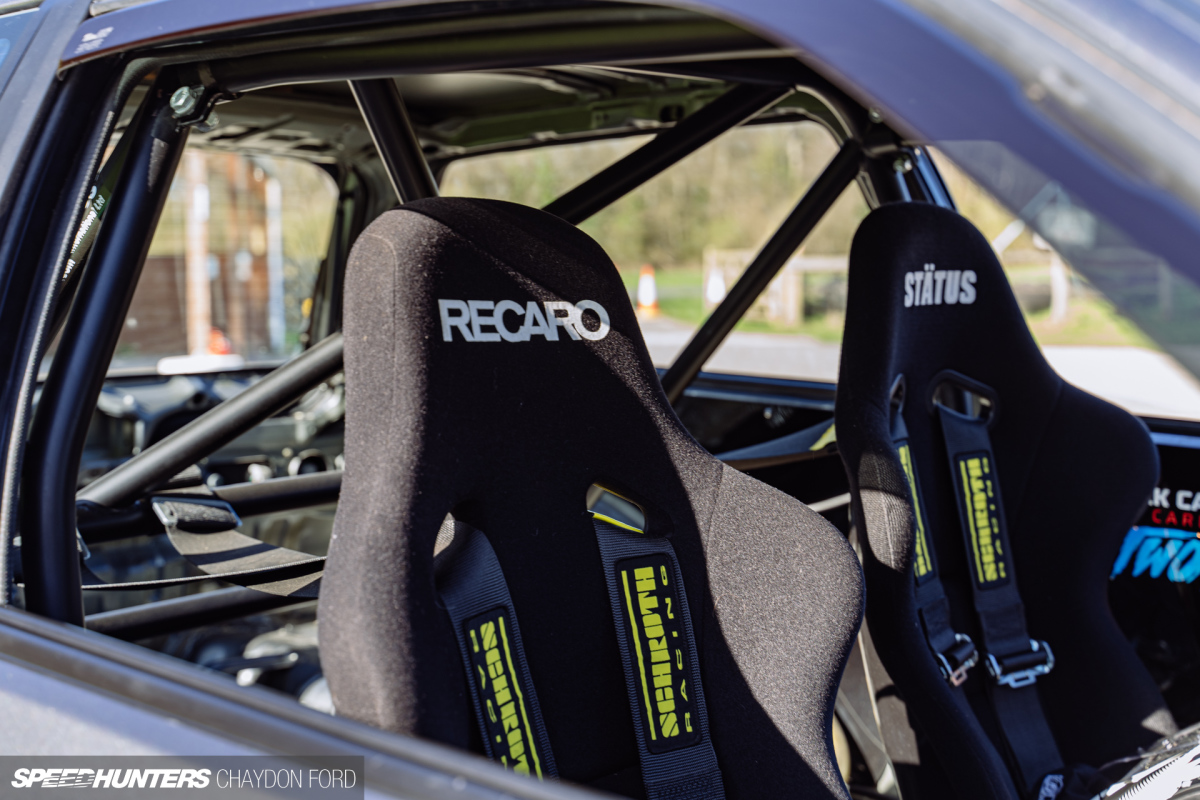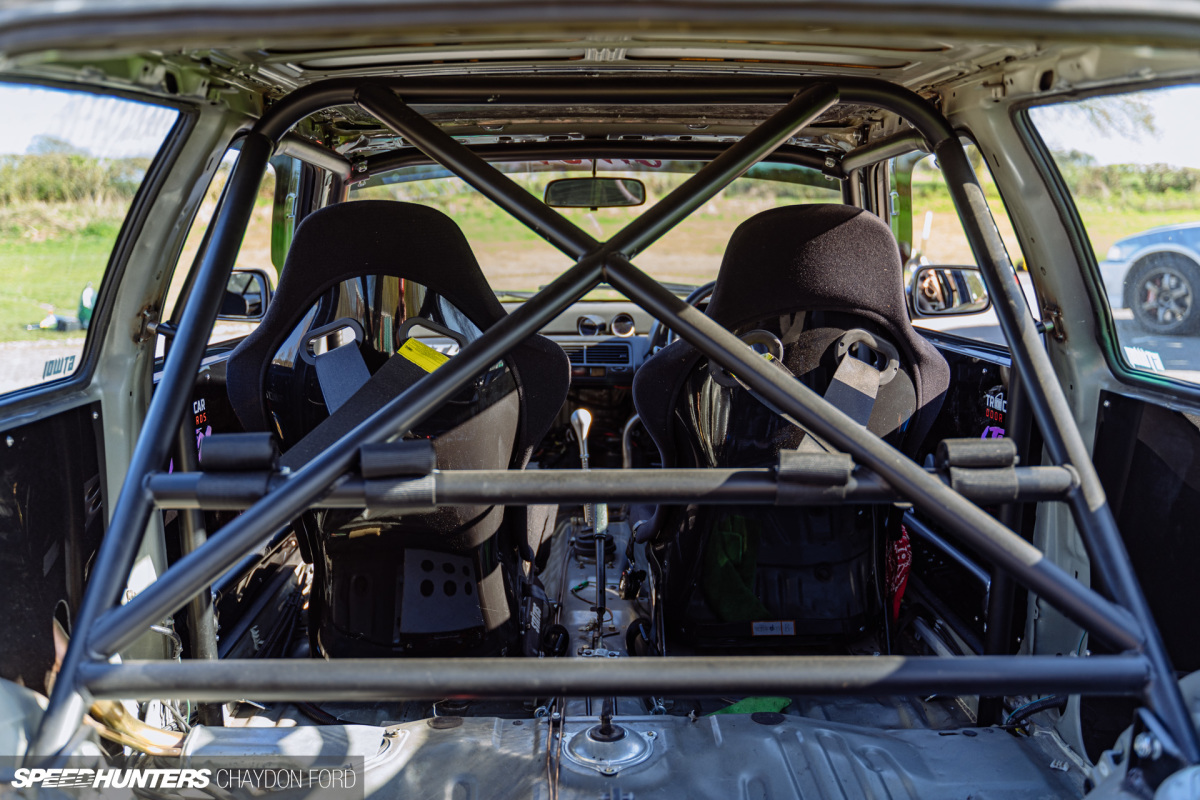 As you'd expect, the Civic's interior is bare bones. There's a full Safety Devices roll cage and Recaro and Stätus bucket seats with SCHROTH Racing harnesses, plus a Nardi steering wheel and a K-Tuned Pro-Circuit shifter with a BattleCraft shift knob.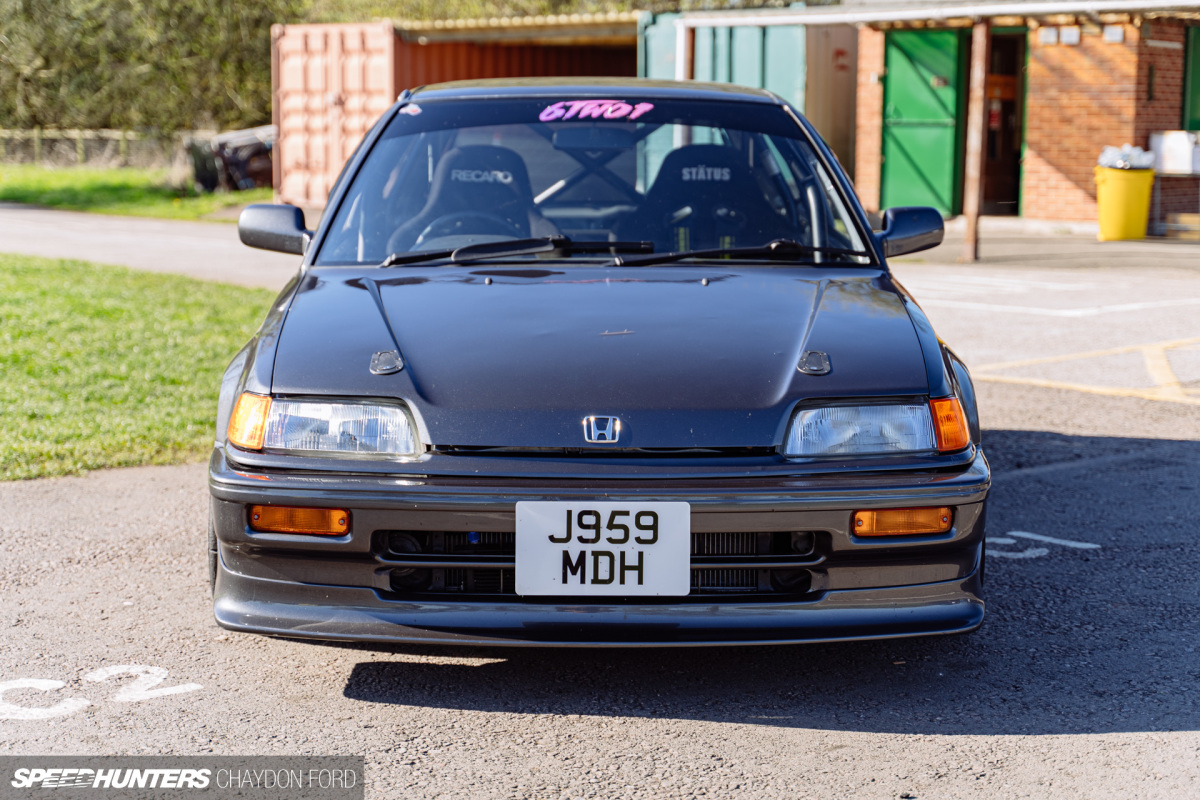 With so many EF Civic owners adopting the kanjo racer look of race-inspired graphics or loud colour schemes in recent years, Pete's car looks remarkably restrained by comparison.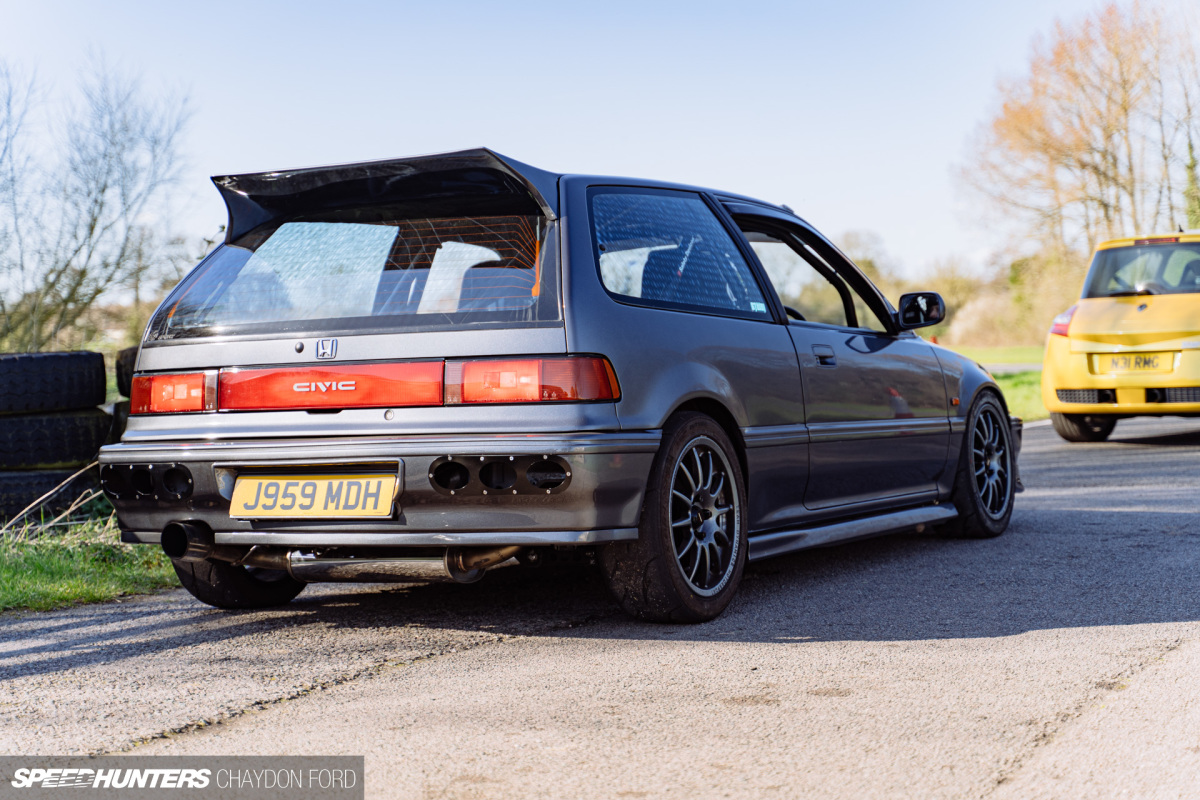 One of the Civic's original buying points for Pete was a high standard of bodywork repair, only let down by a poor paint job. A fresh respray in Nissan Gunmetal Gray Metallic fixed the latter, with a fibreglass sunroof delete panel, Chargespeed front lip and rear wing, and finally EK Civic side skirts to pull the look together.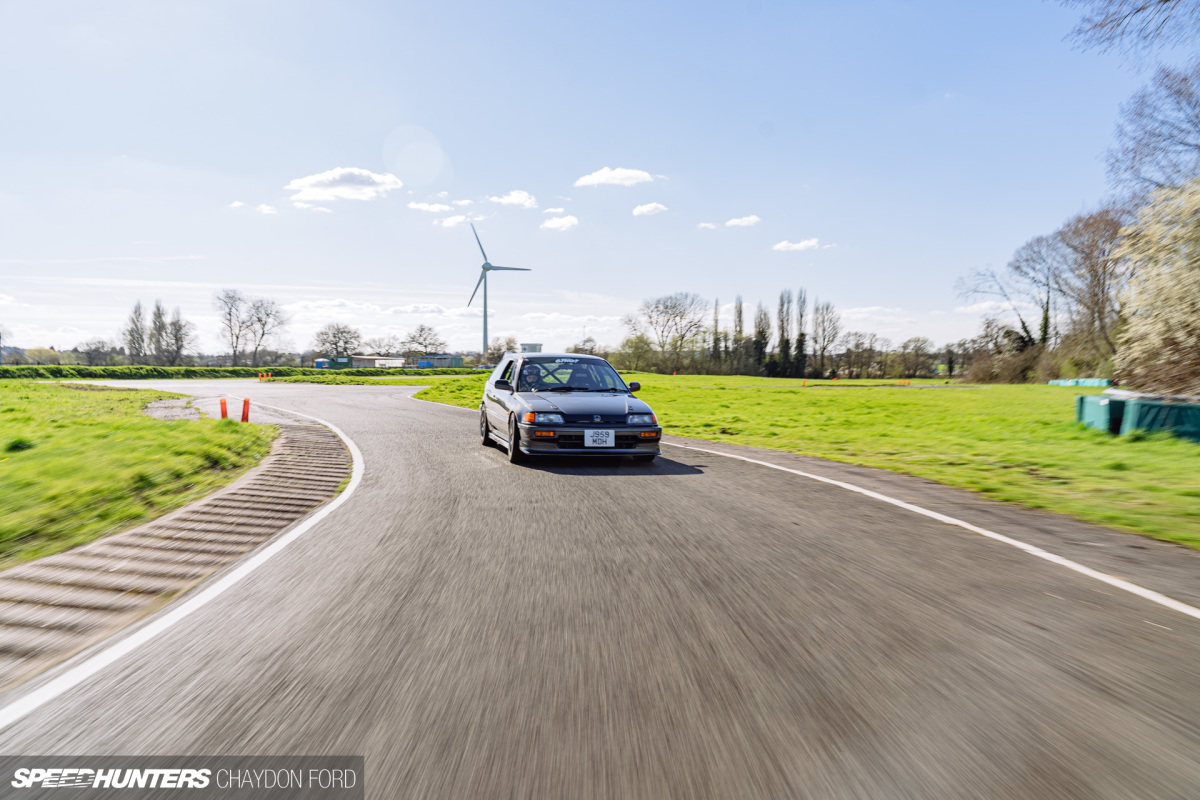 I've had the fortune of seeing Pete's car out twice at Curborough Sprint Day events, and while the Civic wasn't officially timed in those instances, a stopwatch tells the story of a car that is much quicker than it appears at first glance.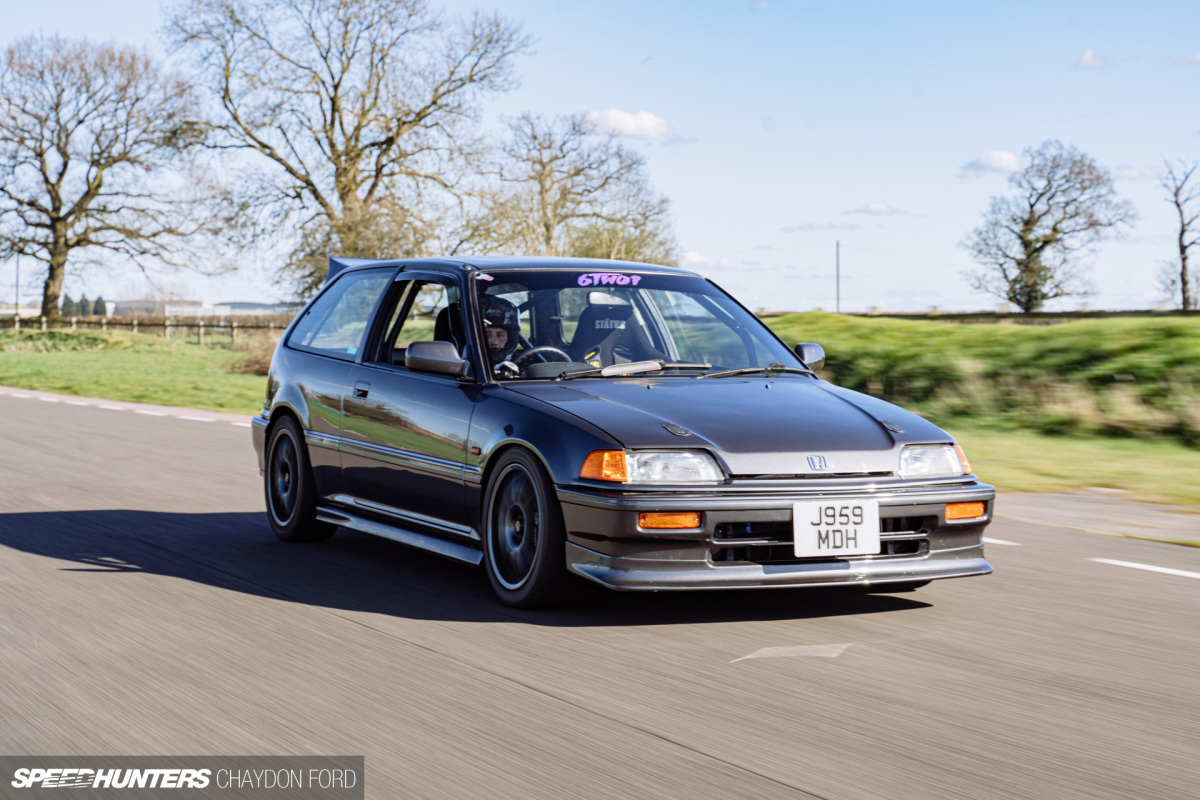 There's a reason why Honda has continually been regarded as one of, if not the best maker of front-wheel drive hot hatches, and when you improve them further yourself – as Pete has successfully done here – the results can be staggering.

Chaydon Ford
Instagram: chaycore

More stories from the UK on Speedhunters







Credit : Source Post