Growing up in the '80s as a car guy meant lots of Hot Wheels, Matchbox and scale plastic models. A good portion of my young years were spent painting and assembling Tamiya, Revell and Monogram kits. More often than not, my ambition outstripped my skill and I always had a lot of unfinished kits and parts laying around.
Fast forward a few decades and after having a family and building some full-size cars, I returned to the scale model hobby in 2019.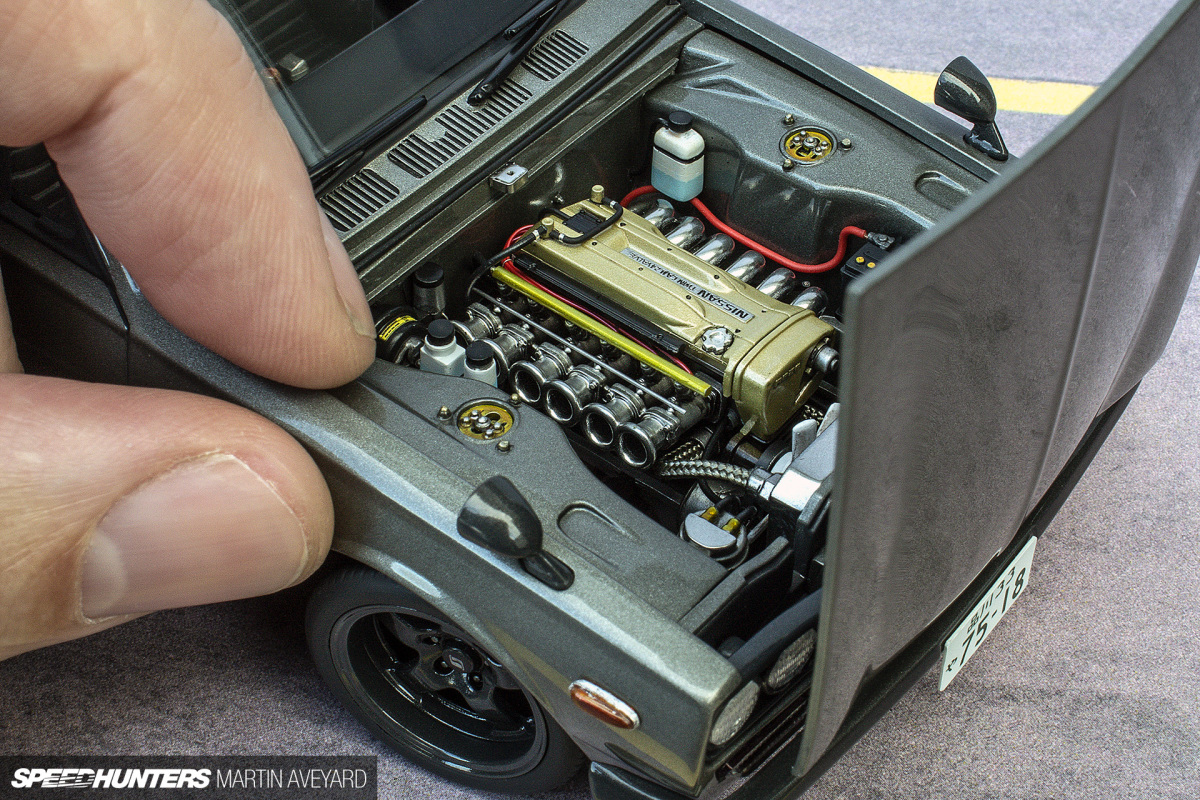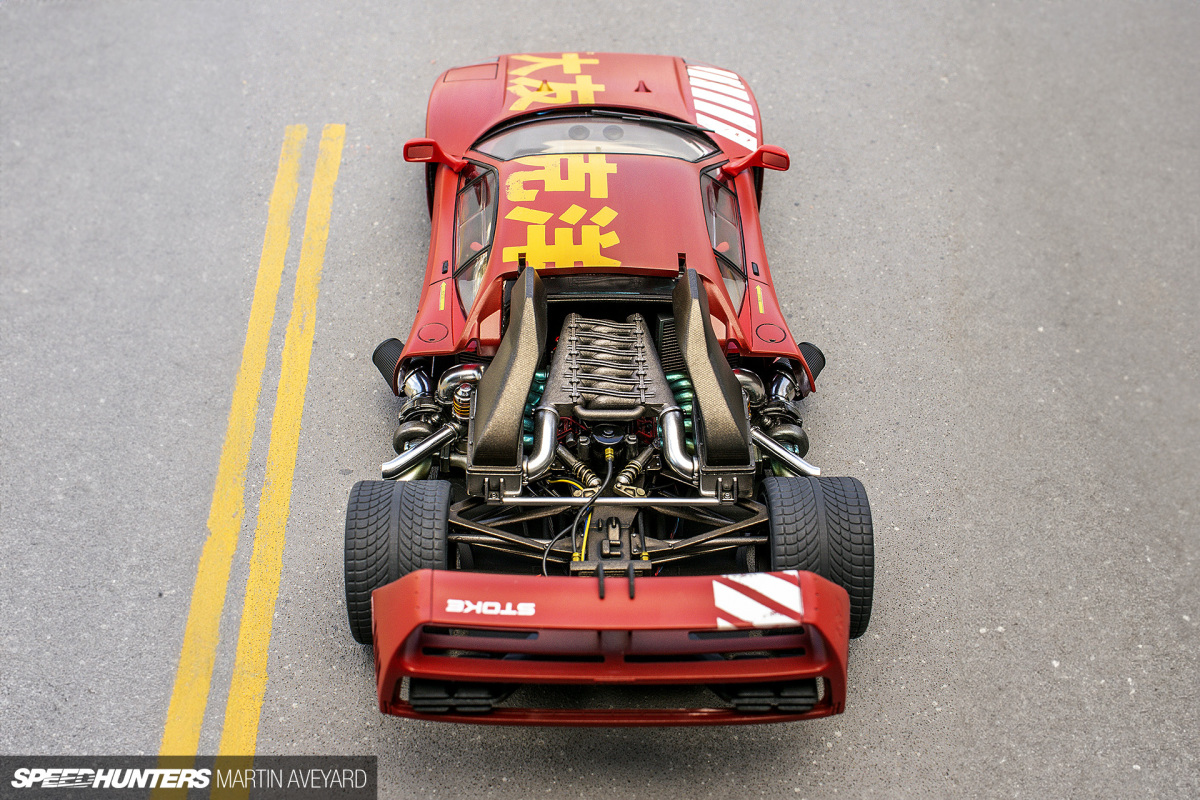 I had started again by building some vintage F1 cars but was quickly inspired by the amazing custom builds I was seeing on Instagram in particular and it quickly spiralled into another creative outlet.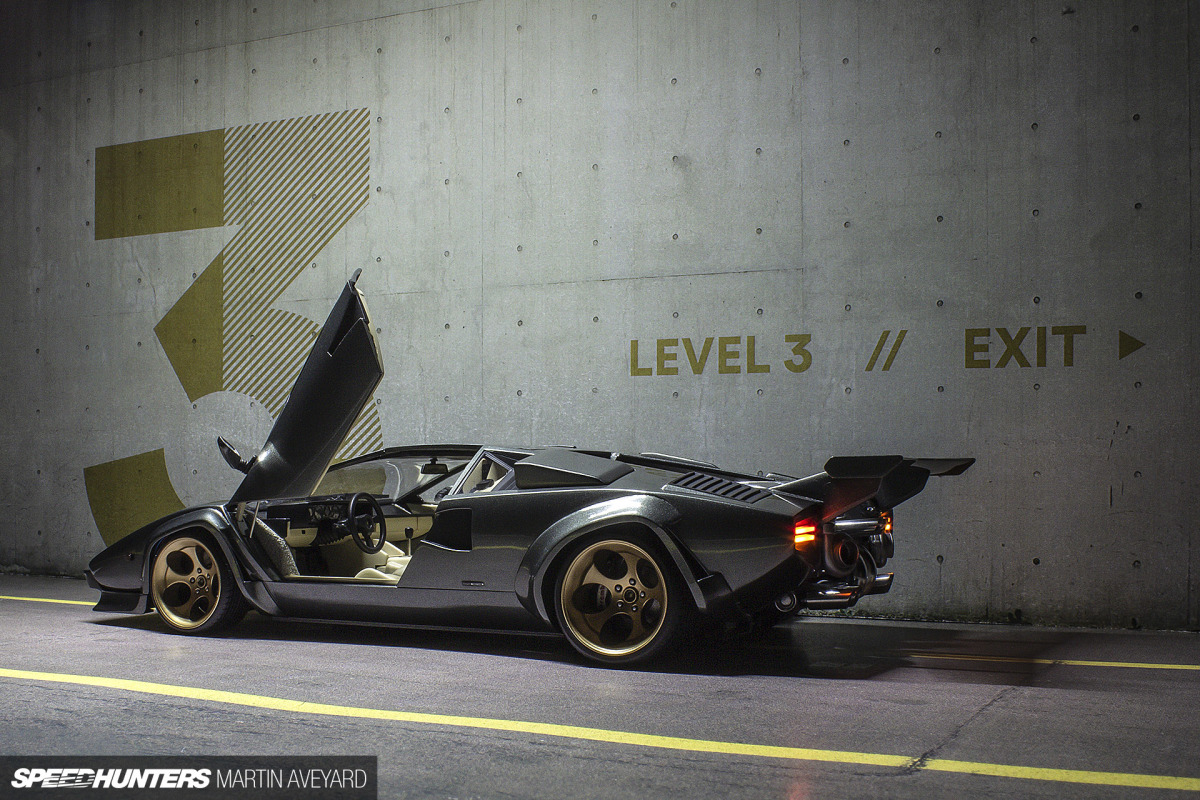 My day job is as an art director/graphic designer for a branding and web agency and over the years I have gained skills that seem perfect for building and presenting scale models. Conceptual and visualization skills, 3D digital modelling, graphic design, physical craftsmanship and photography.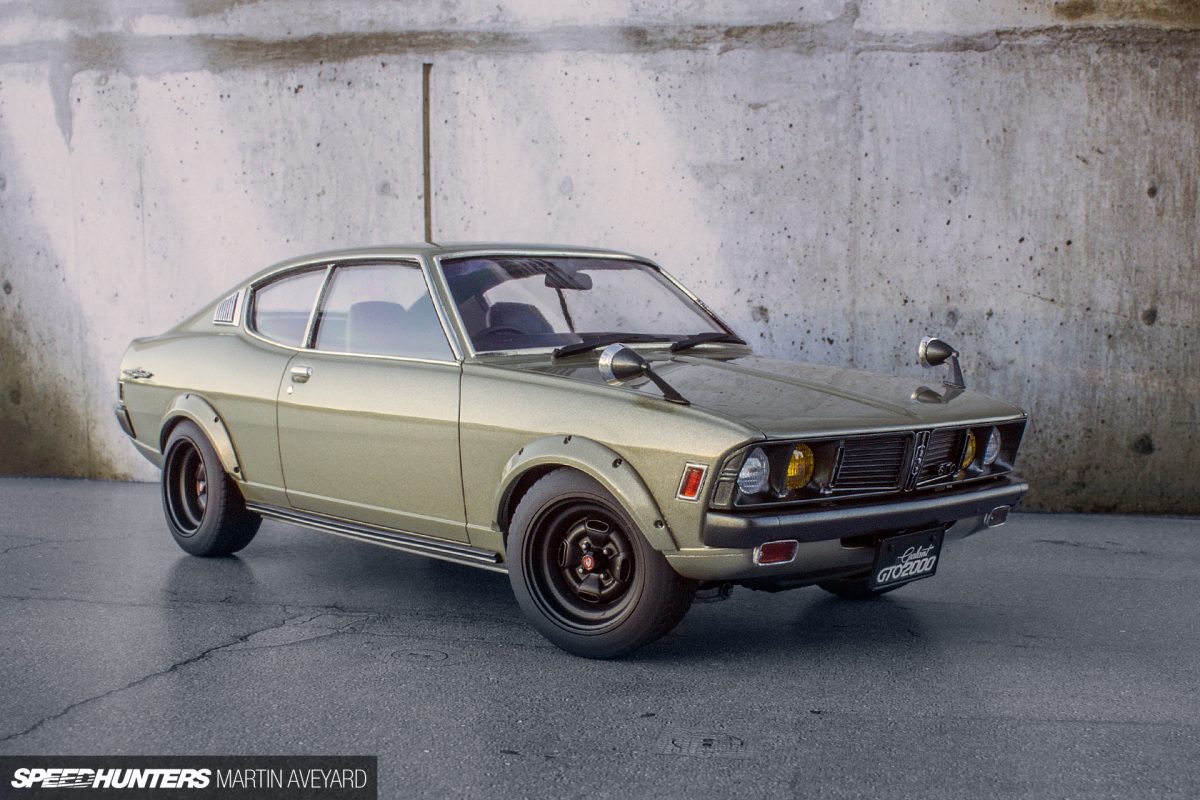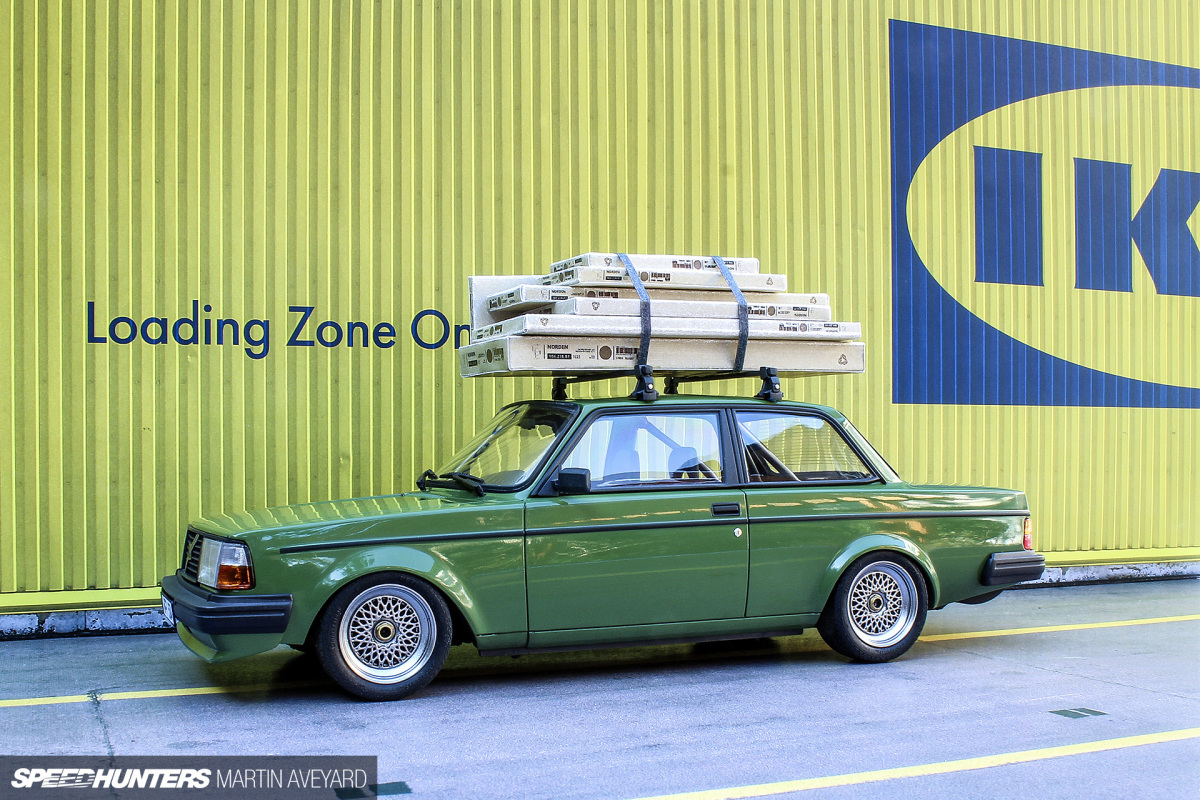 After I started building again and started taking photos of the finished models I realized that I enjoyed making the finished builds look as realistic as possible. I probably enjoy the photography as much as the building itself. I started posting the photos of my builds to Instagram under Stoke Models – a nod to my birthplace in England.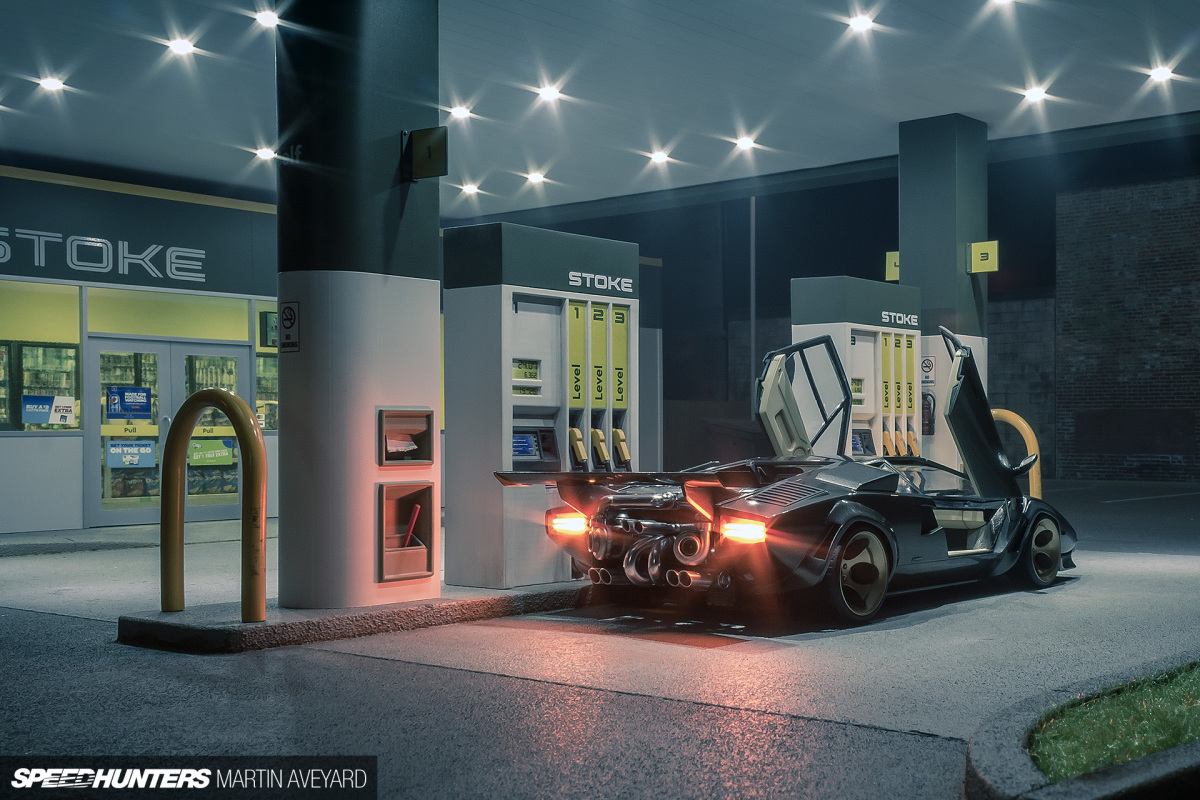 Most of the backgrounds I use are just printouts of photos that I've taken or found online. I decided to take that a bit further last year and build a 1/24 scale gas station to shoot the models in. It's 6 feet by 4 feet (1.82m by 1.22m) in size and completely scratch-built using 3D printing for things like the gas pumps and the canopy profile. The goal was to create a scale environment where I had multiple shooting angles and options for presenting the models.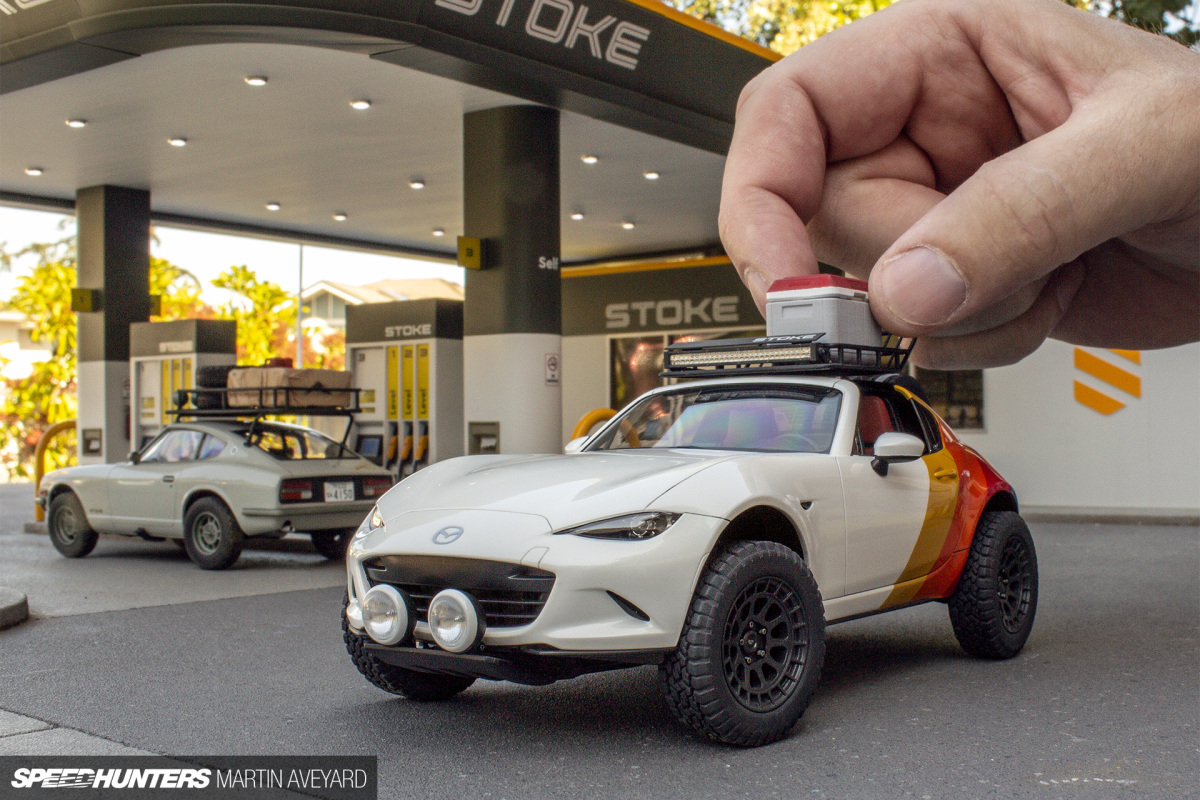 I almost always shoot outdoors in natural light or using the LED lights built into the gas station but the outdoor setting always adds to the realism by providing interesting reflections for the paint.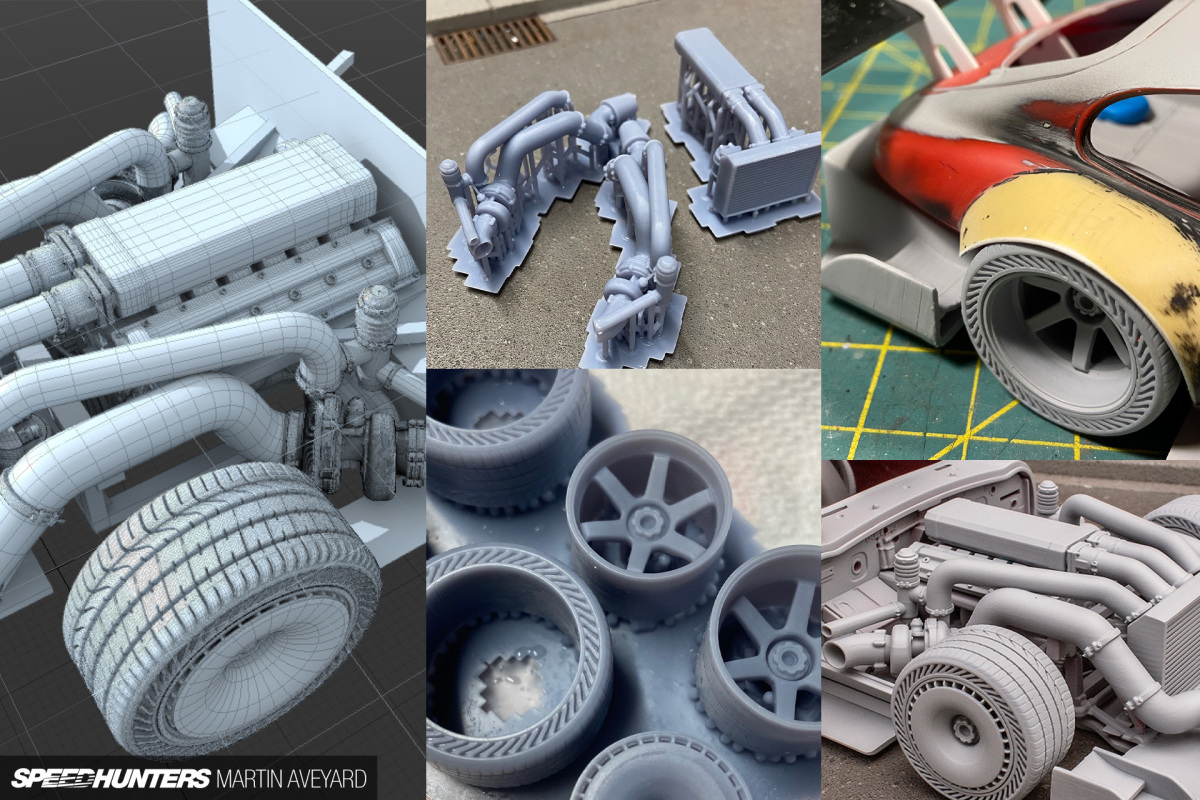 By far, one of the biggest changes since I was a kid is the ability to 3D print custom parts at a resolution that is suitable for 1/24 scale models. My 3D modelling skills have really come in handy as I can design a part – engines, wheels, camber plates, etc. – in a few hours and then have the physical object in my hands a few hours after that. The technology is advancing rapidly and there's a great community of people like @blackboxstl creating files for people to download and print at home.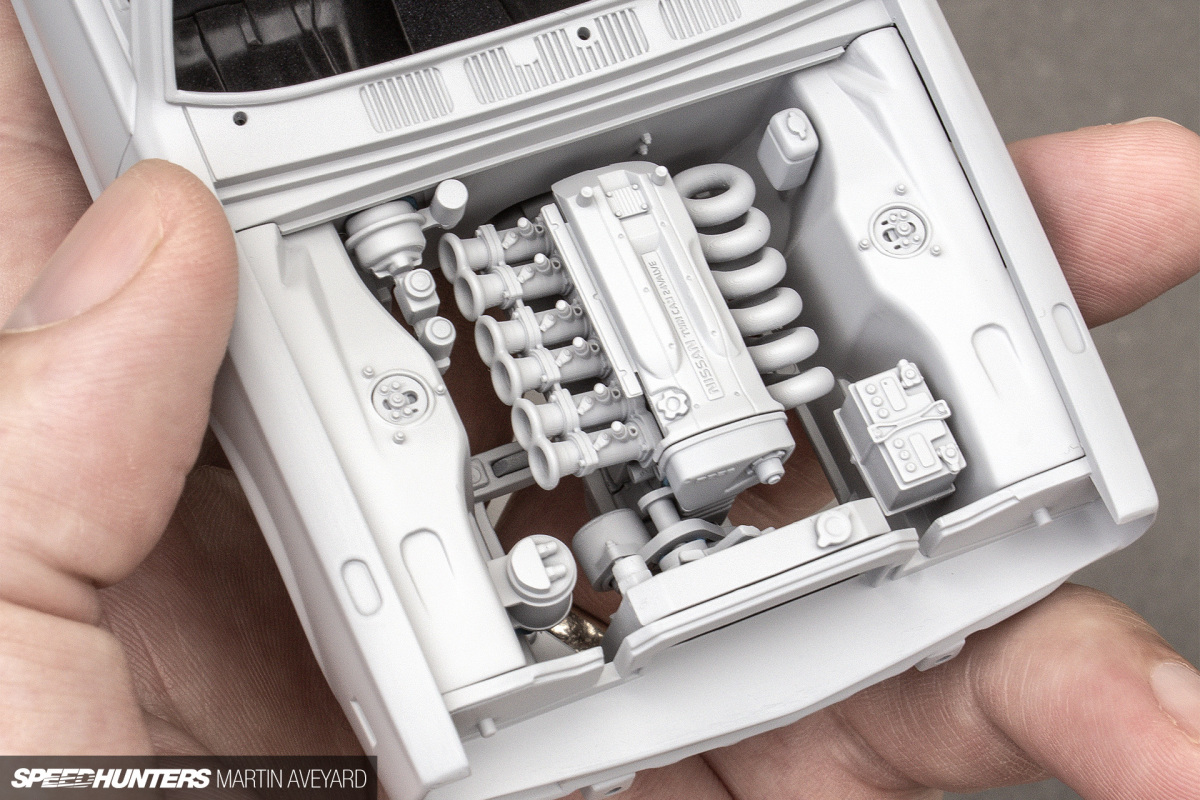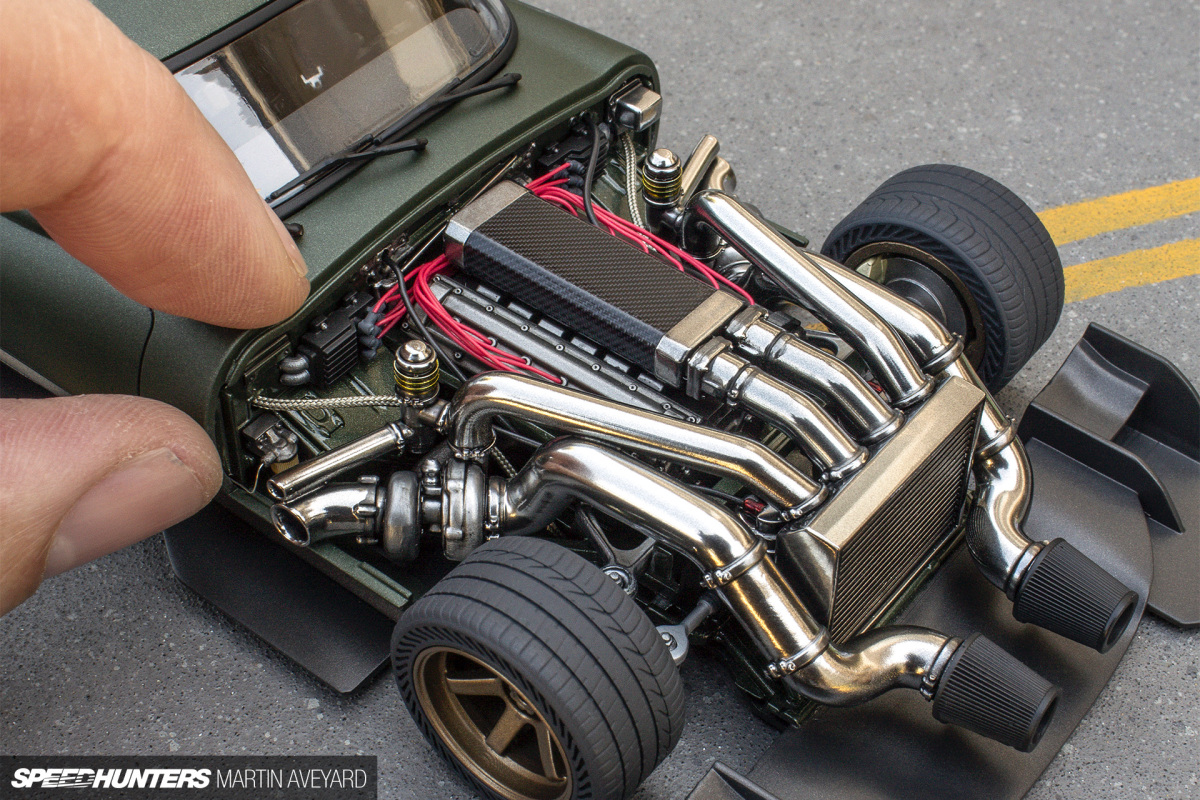 One of the best things about building these days is the community of people on social media and YouTube who are more than happy to share tools and techniques. My skills have grown mostly due to watching tutorials or asking questions of the people I've met online.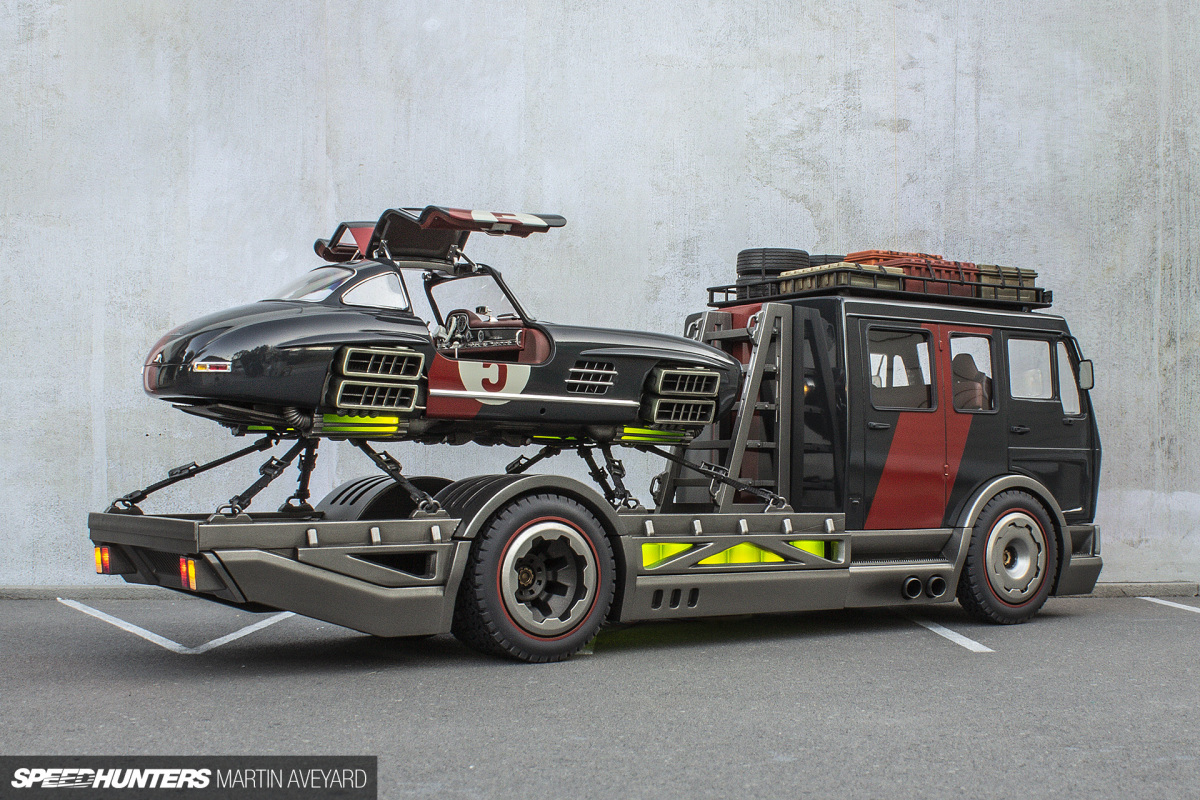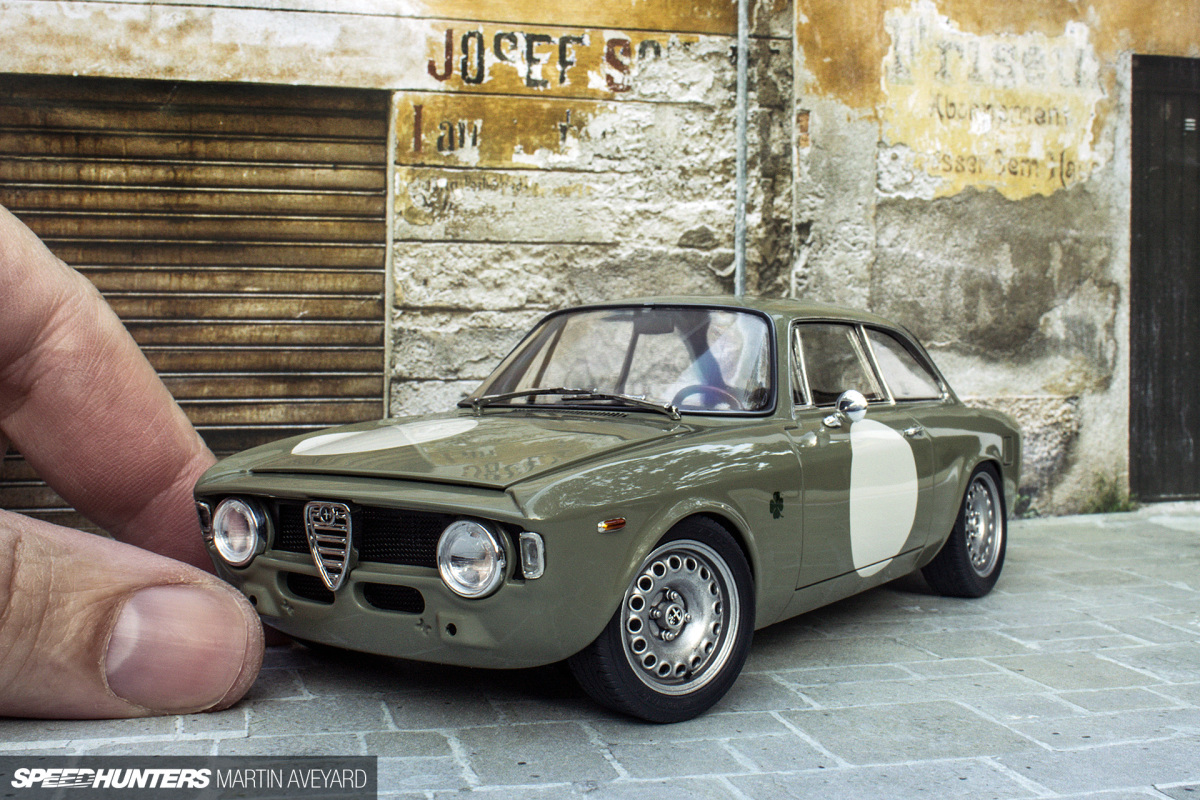 I get my inspiration from the full-size cars I see on Speedhunters as well as the work of designers and artists like @thekyza, @jonsibal and @damon_moran. It's why I go from stance to safari to hot rod, Japanese, Euro, American, whatever the spark is that triggers an idea for a build.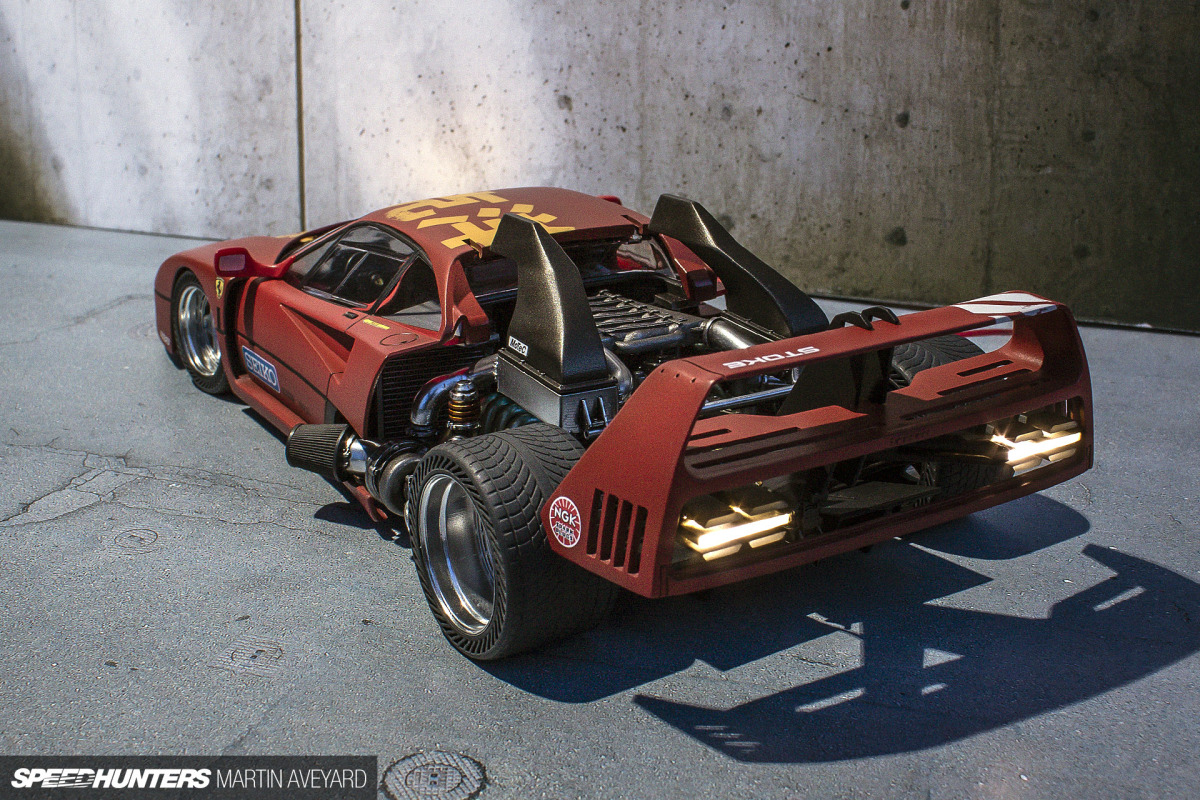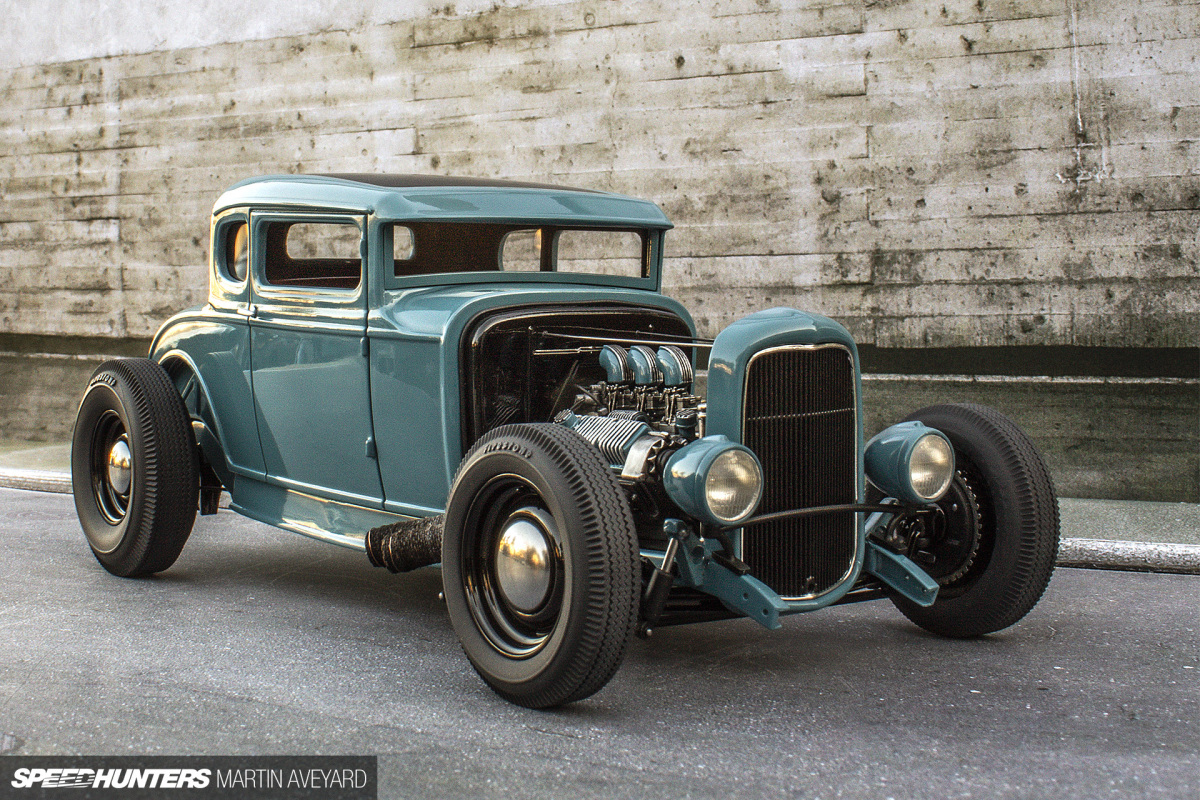 Next up is pushing my 3D skills and trying to create full bodykits to take my customization further. Right now I modify existing plastic kits, but I can see the day where I'll be fully printing and building my own designs.

Thanks for looking!

Martin Aveyard
Instagram: @stokemodels

More IAMTHESPEEDHUNTER posts

How To join the IATS program: We have always welcomed readers to contact us with examples of their work and believe that the best Speedhunter is always the person closest to the culture itself, right there on the street or local parking lot. If you think you have what it takes and would like to share your work with us then you should apply to become part of the IAMTHESPEEDHUNTER program. Read how to get involved here.







Credit : Source Post