Saturday Shenanigans
If you caught my first post from Gatebil Rudskogen 2023, you'll already know that the event's first two days were exceptional. Saturday? Well, I could tell from the exhaust noise alarm that woke me, it was going to be another wild one.
With Thursday being very wet, it was cool seeing Gatebil in different light. Friday was warm but acceptable, but Saturday was downright hot. Not in the usual fashion with clear blue skies and searing-hot sunlight, but high in humidity.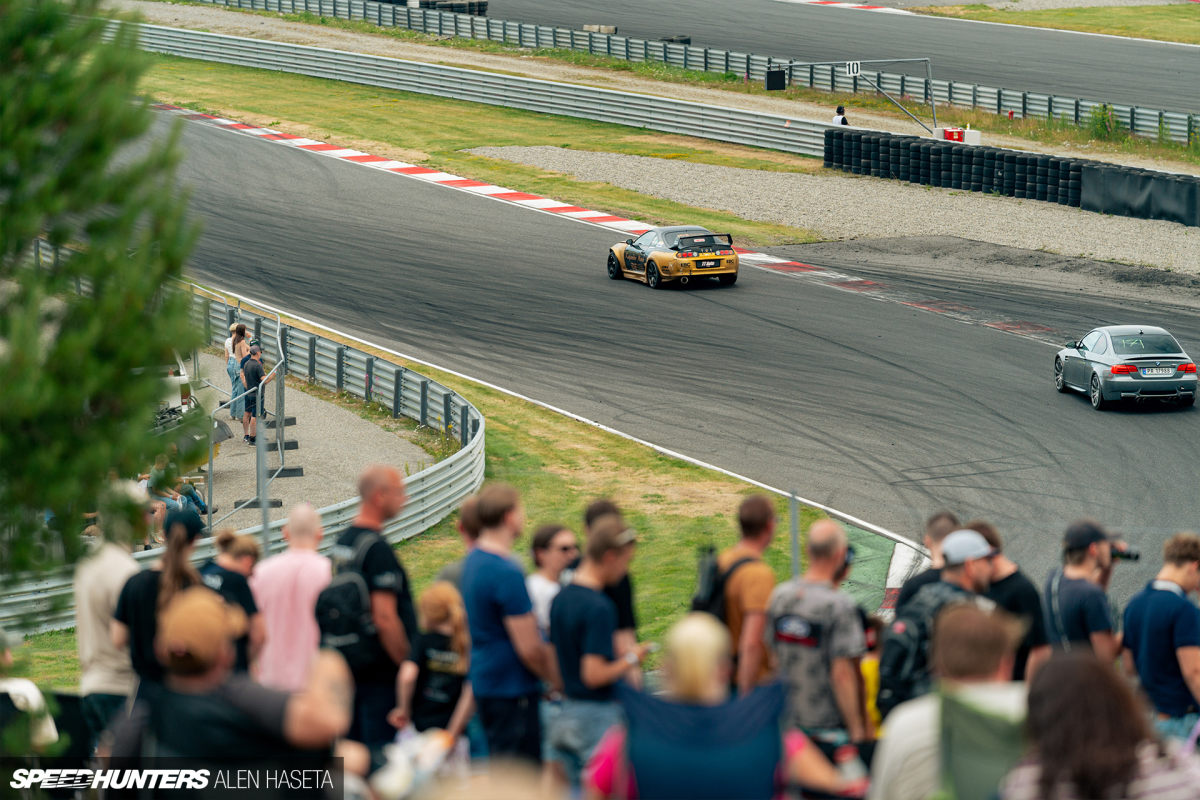 Given it was still early at this point, I was surprised to see so many people already up and about. Sure, not everyone cuts totally loose at the Friday night afterparty, but that sub-event was packed and even I got a little funky with two cameras in hand. So I just have to put it down to Gatebil Rudskogen being attended by a lot more people this year.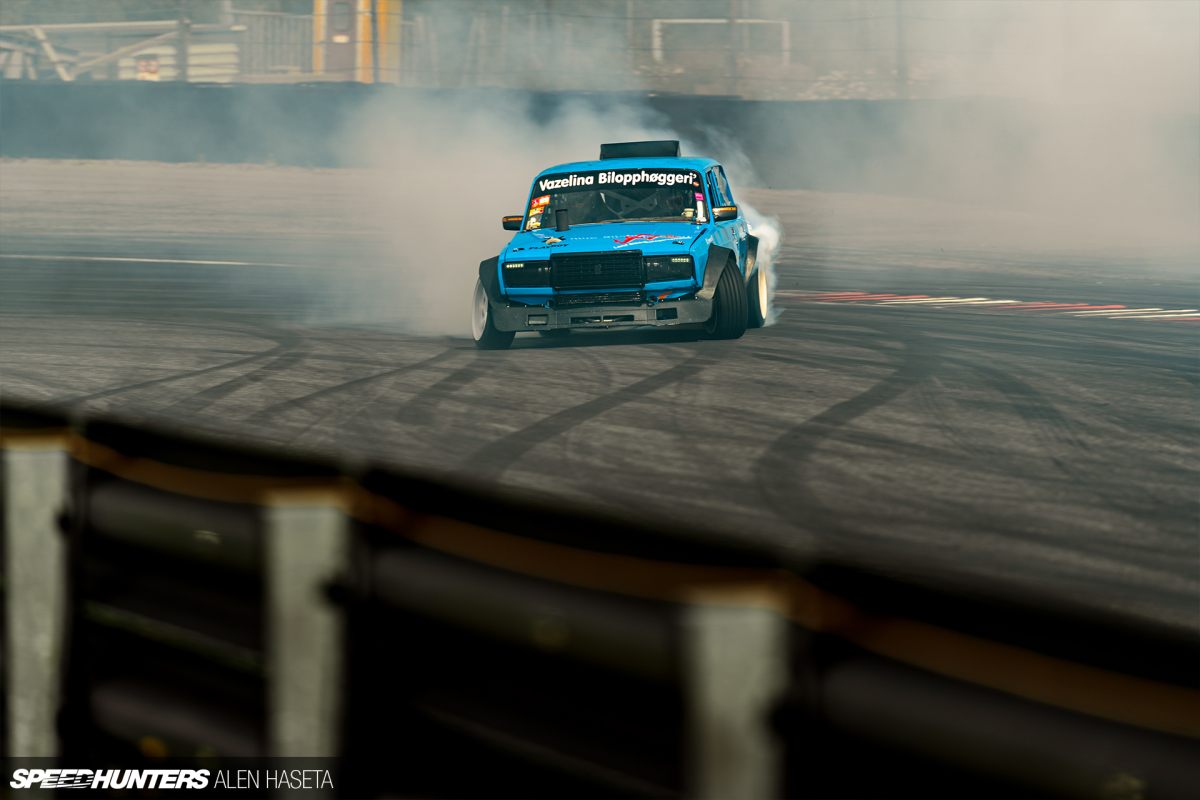 Last year – which was my first time at the event – I ran around like an absolute madman trying to document anything and everything. This year I knew the venue better, which meant I could get to places faster. I also bothered to read the schedule every now and then, which, trust me, really helps.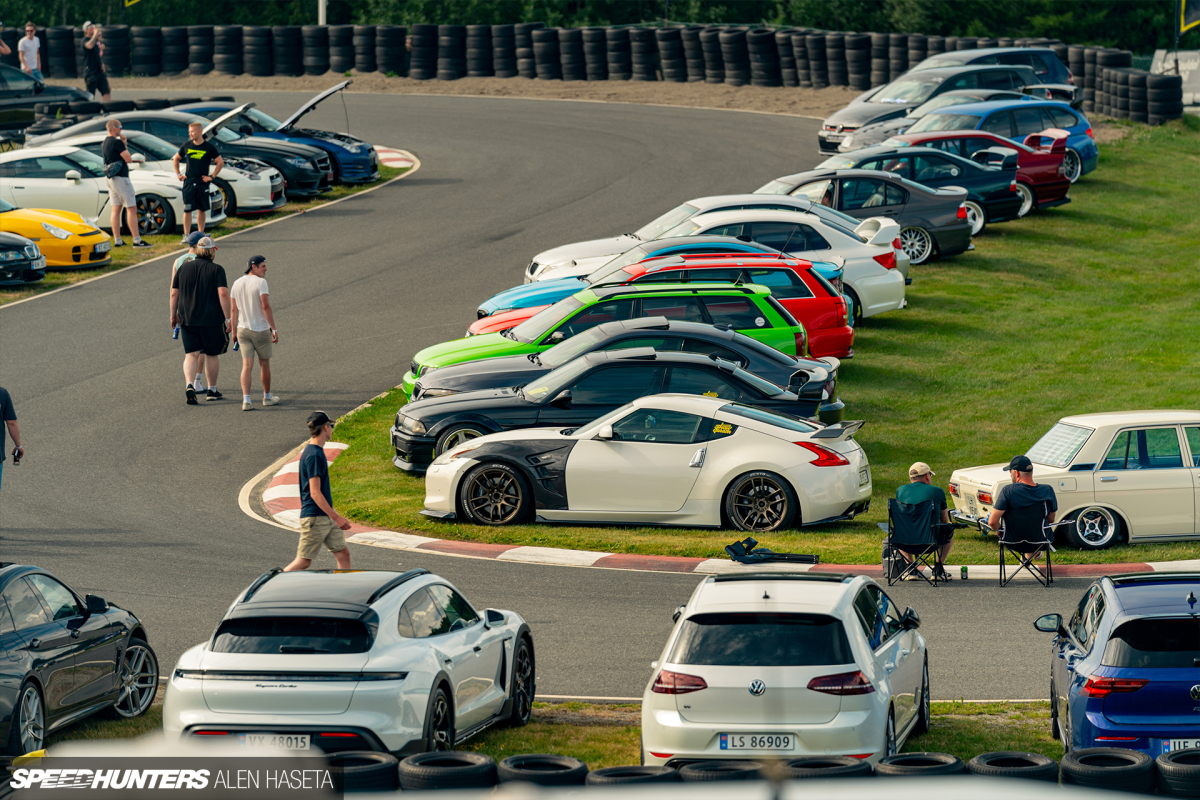 Having said that, checking out the Showgarden was one of the very first things on my list for Saturday.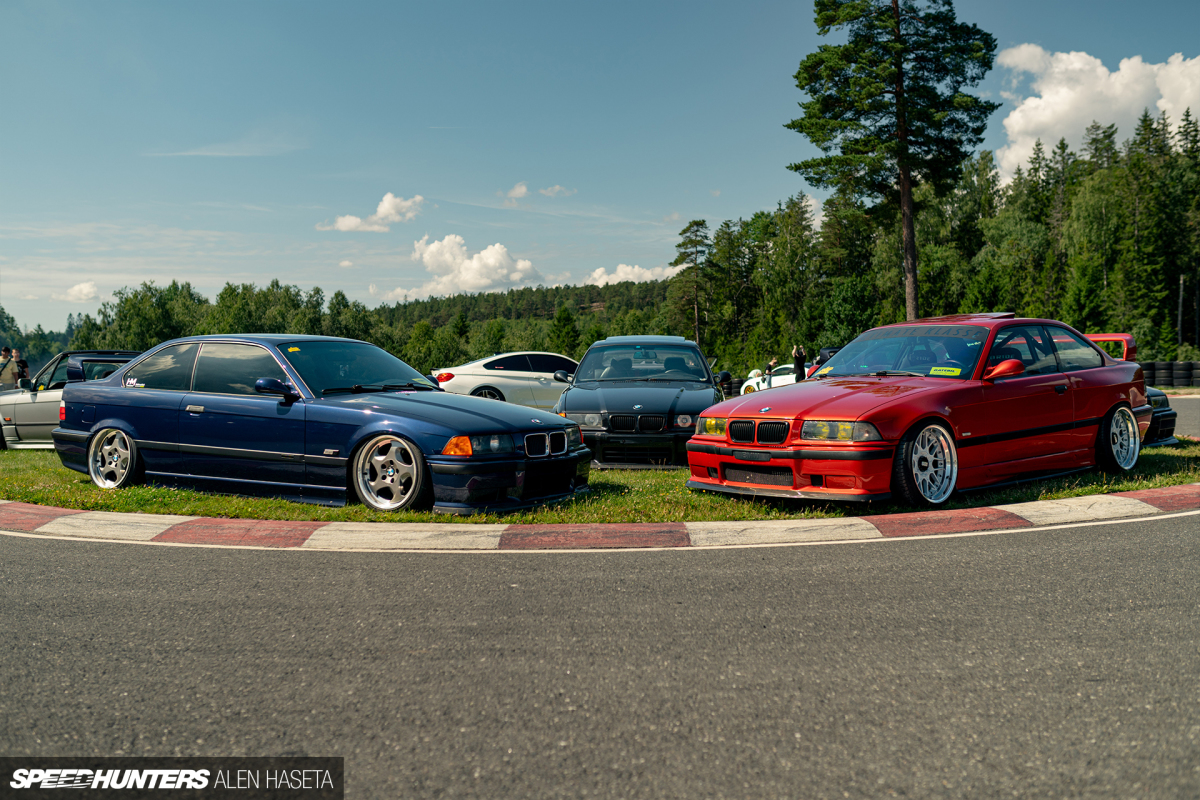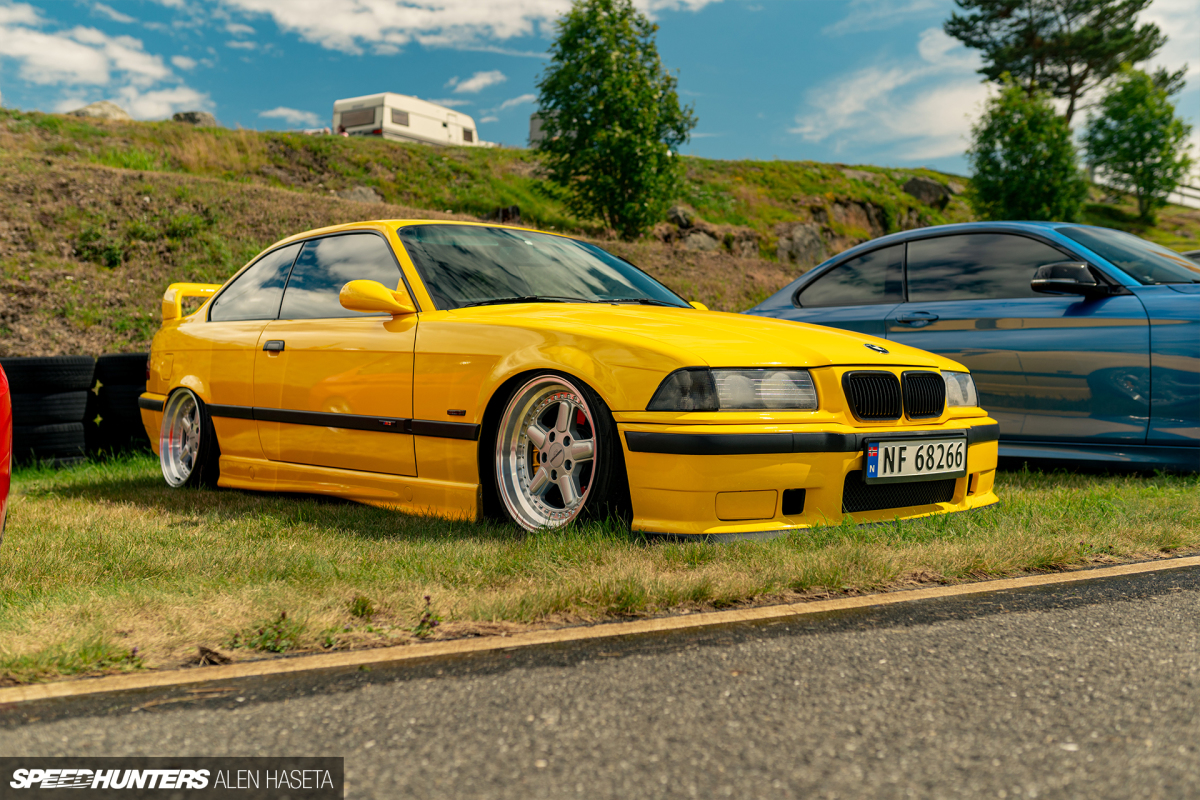 While the track action is what most Gatebil attendees look forward to the most, the car show is a great place to take a break from all the madness. That's not to say it doesn't get a bit rowdy at times…
These guys made sure everyone knew they were coming. Black exhaust smoke and loud rock music has that effect.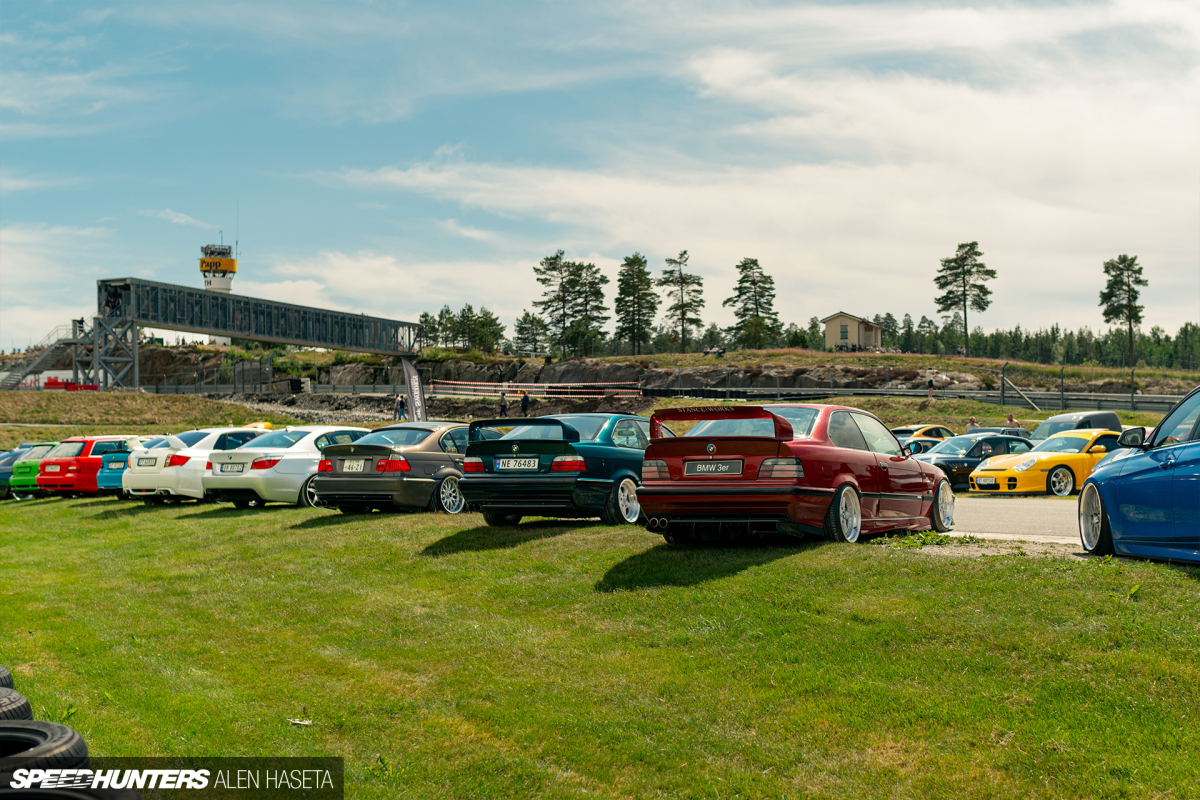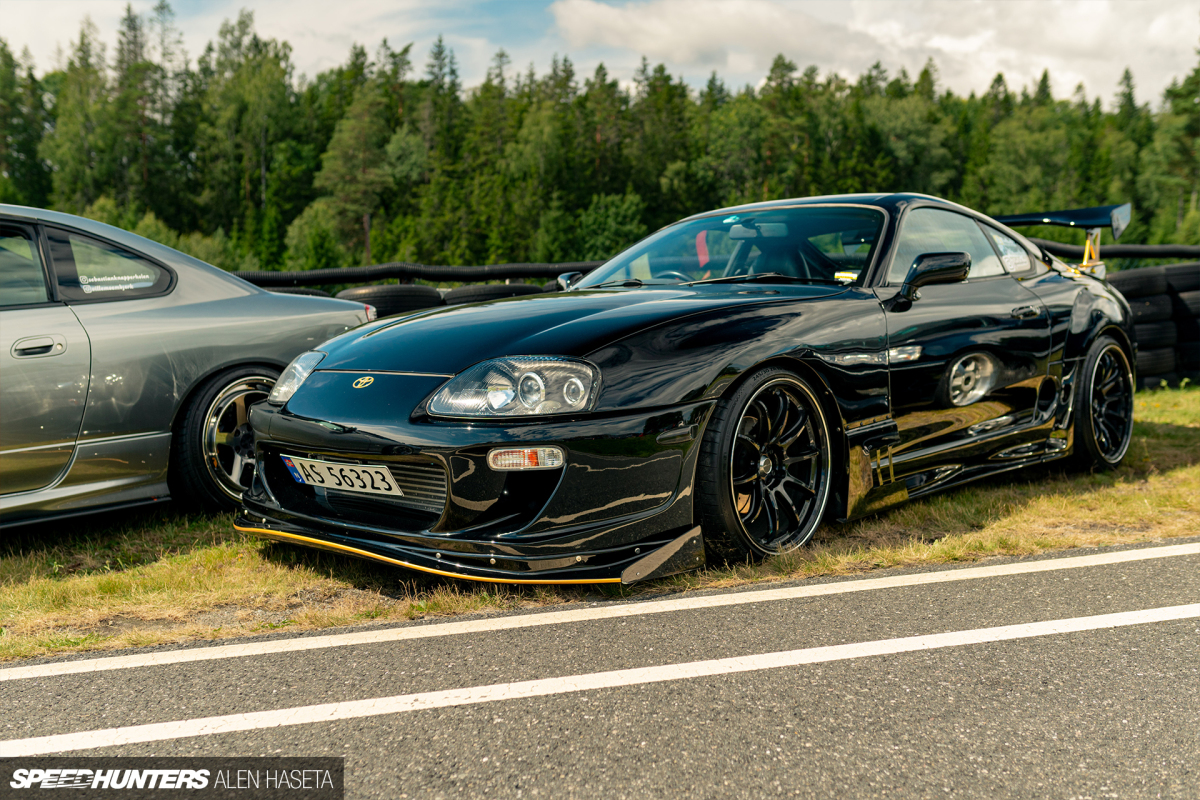 While the Showgarden was mostly made up of German cars, it was the Japanese stuff I was naturally drawn to. But let's be real – you're not here to look at show cars, are you?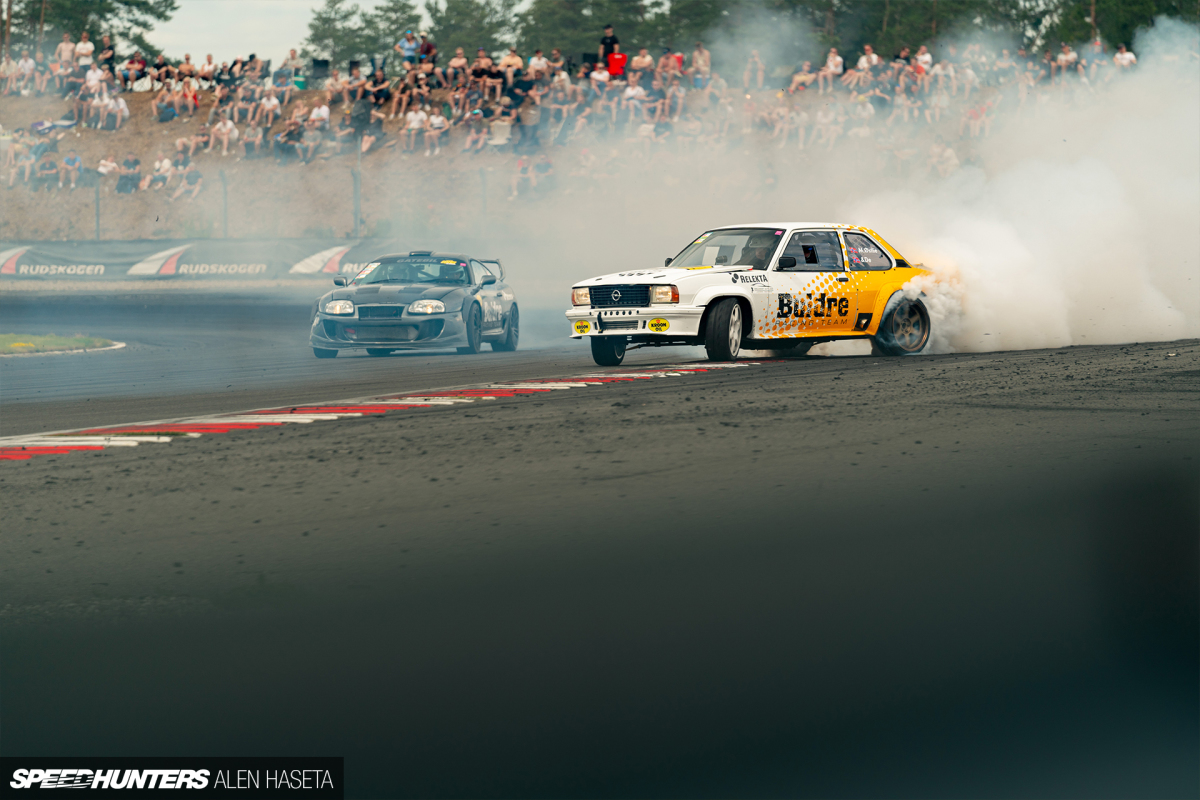 You're here for the 2JZ-swapped Opel Ascona making a full-drift, full-noise overtake of a Supra.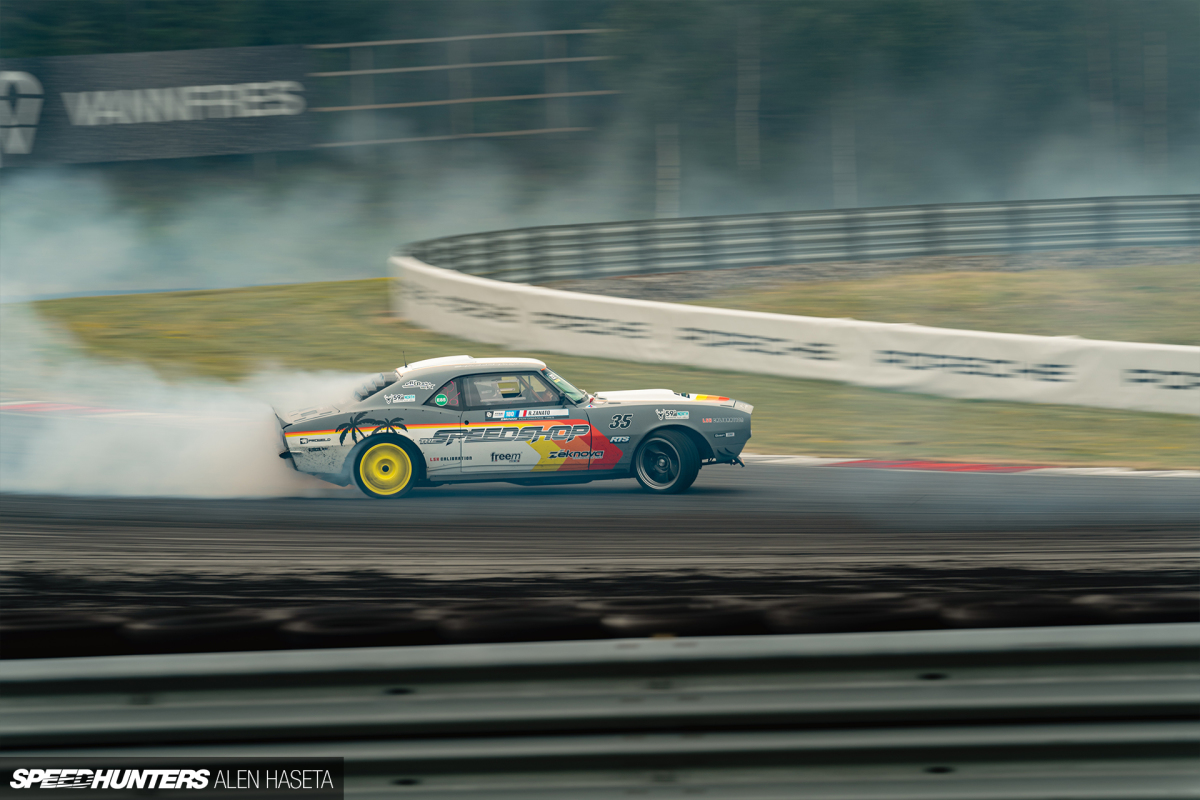 Or something like this, perhaps? OK, so Chevrolet Camaros fitted with 6.9L LS3 stroker engines good for 835 horsepower are unique at Gatebil, but it just goes to show that you should always expect the unexpected here.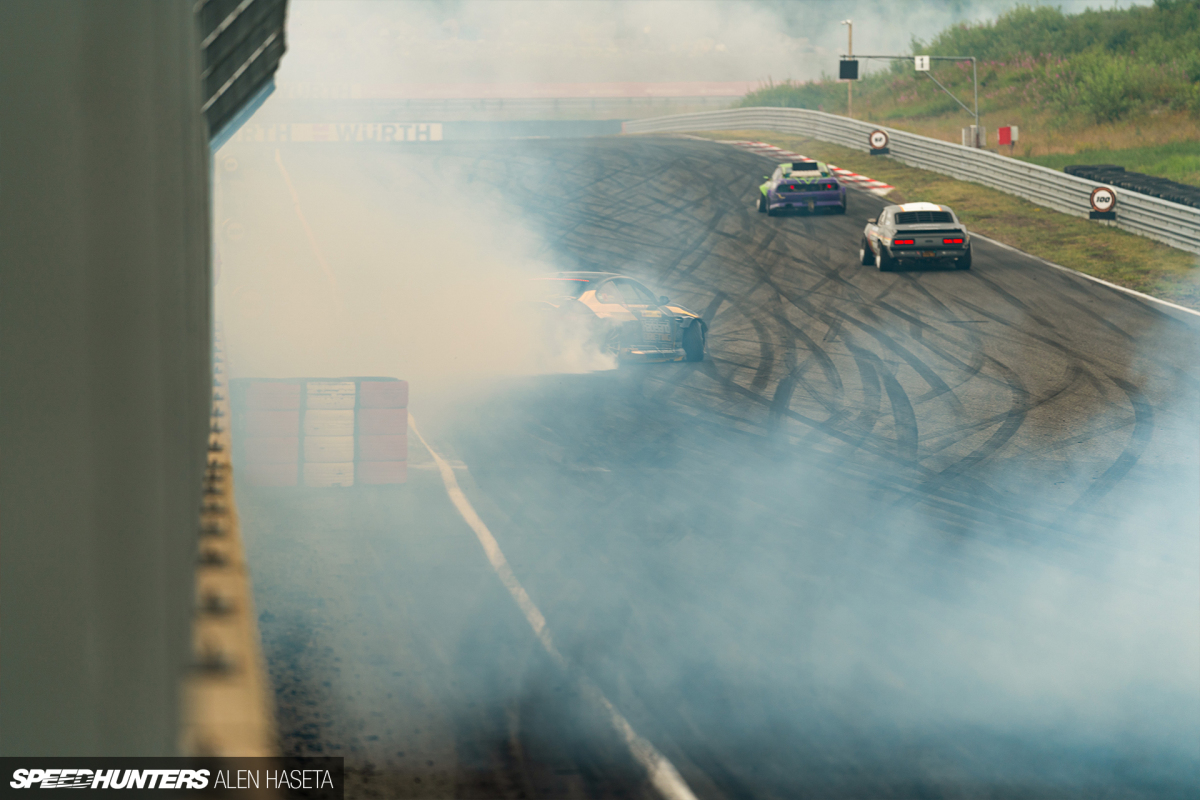 Whenever the Pro Drift sessions started, I hotfooted over it to that initiation spot. If you don't know what I'm talking about, I'll let Fredric Aasbø and Mad Mike educate you in this clip from nine years ago.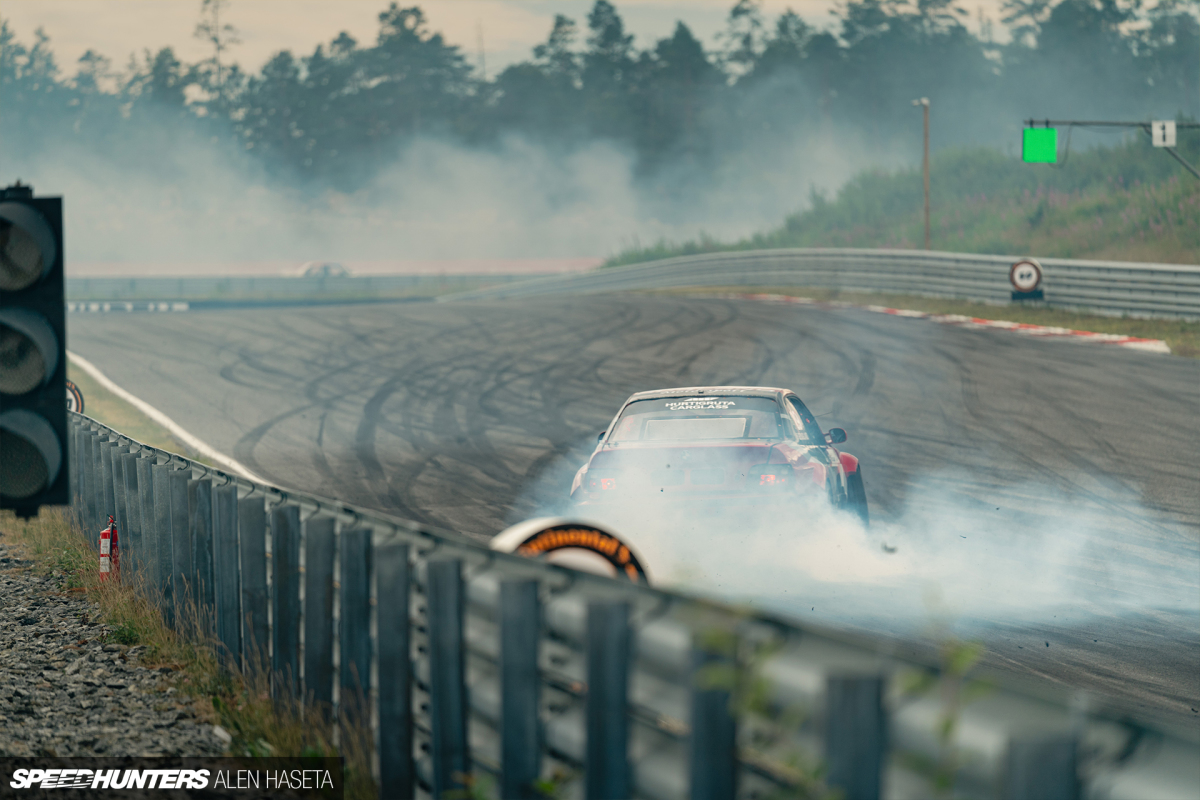 With only a steel barrier between you and certain death, it's hard to put into words what it's like to see a drift car coming at you, at over 200km/h sideways. While Fredric did do some runs, it was impossible for me to get a clean picture – he was just too damn fast!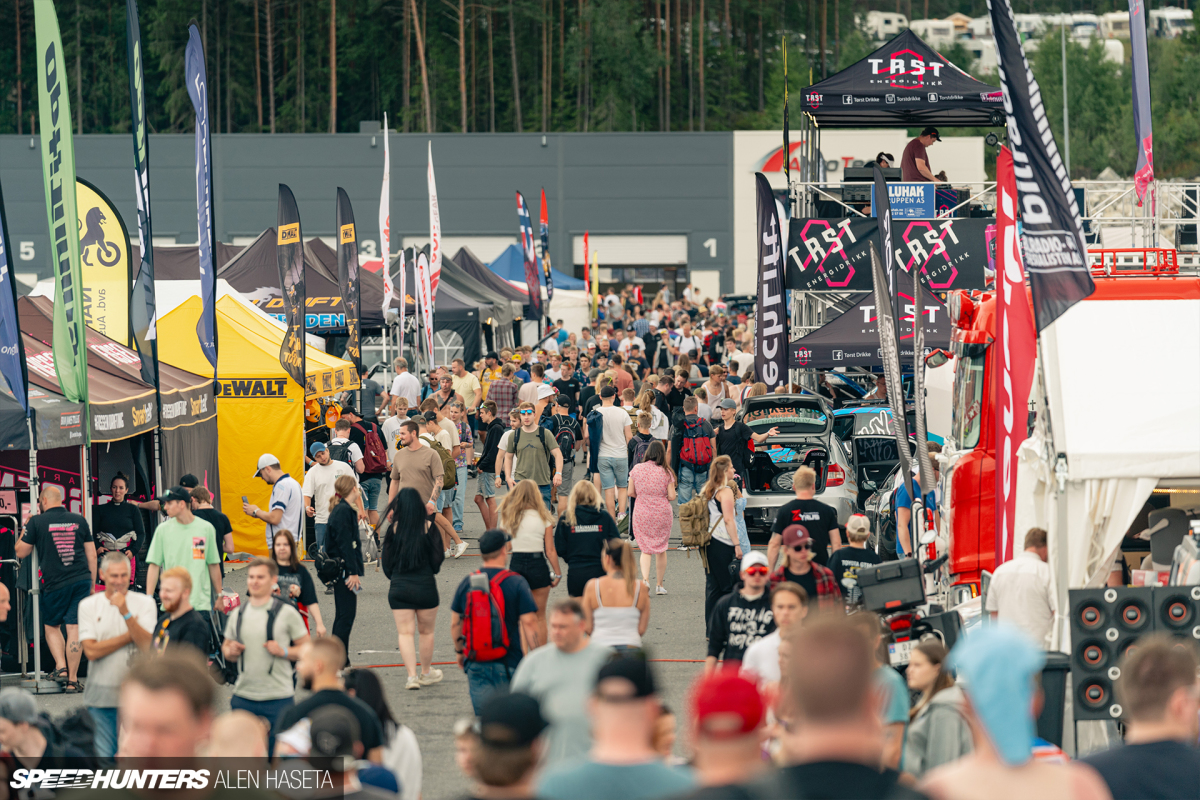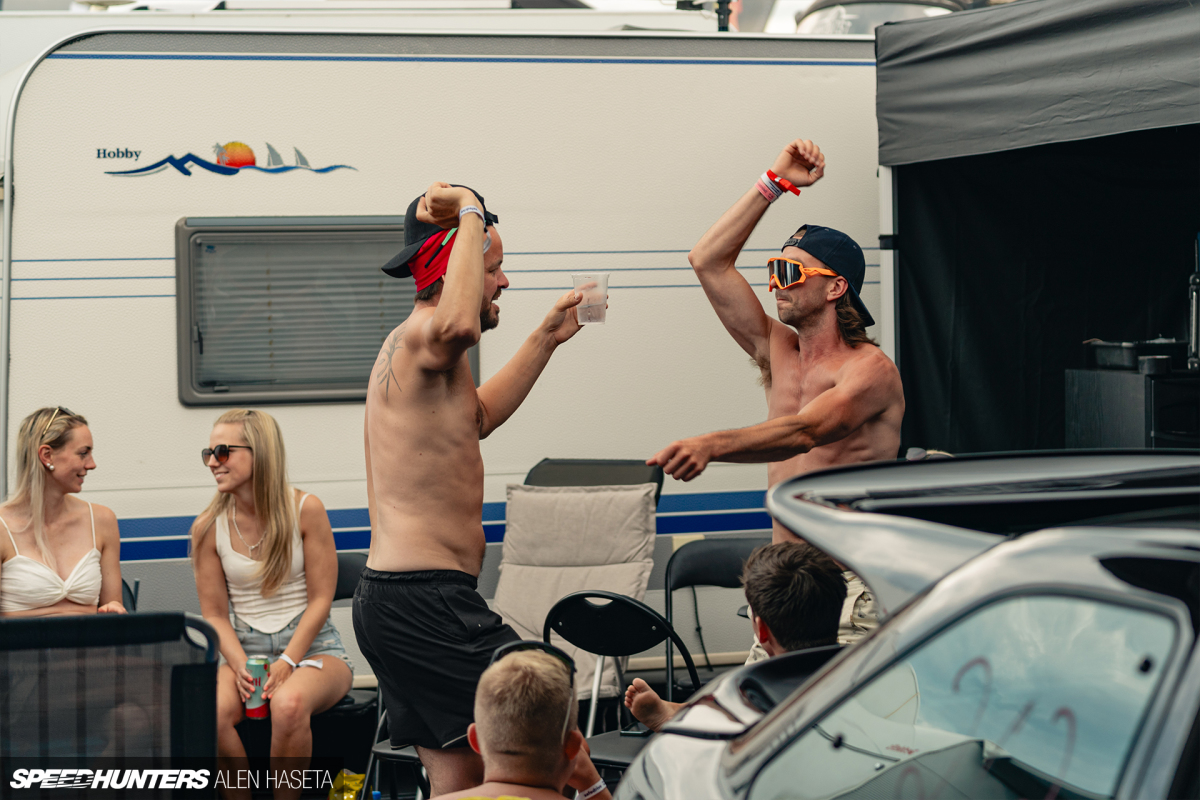 If I had to describe the people of Gatebil in one phrase, I'd borrow a line from the late, great Tina Turner: simply the best. You don't have to look far to capture people having a great time – you just point your camera in any direction and it'll find them. While most people headed trackside to the stands, others kept the Gatebil party going in the campgrounds.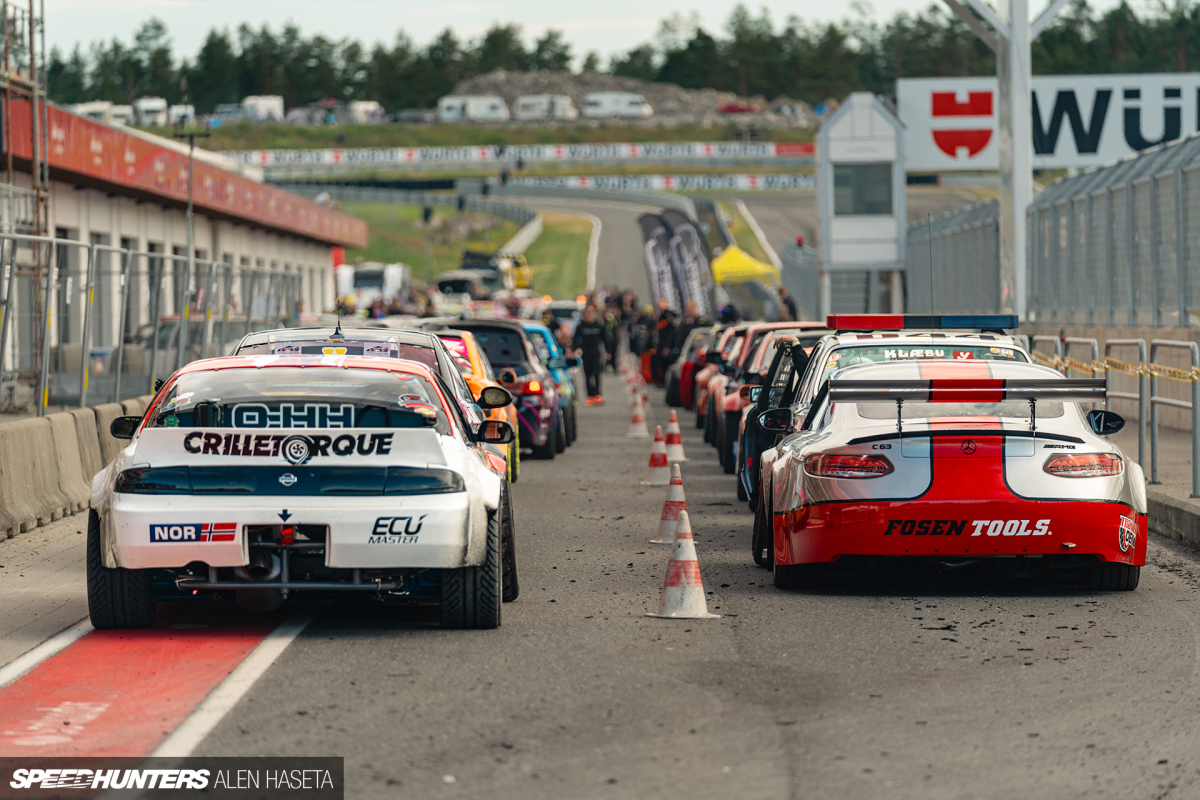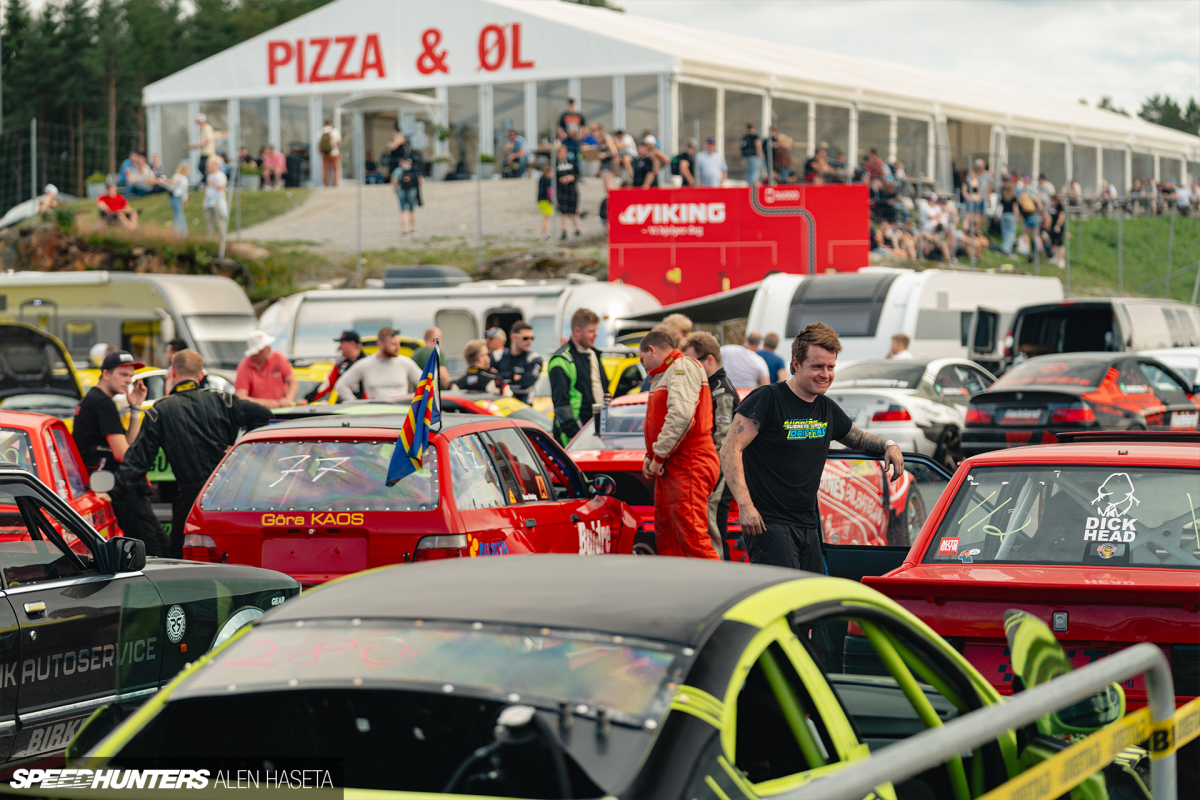 The last track-based activity on Saturday's schedule is the event's biggest, evident by just how busy the paddock and pit lane get. I'm talking about the Breisladden.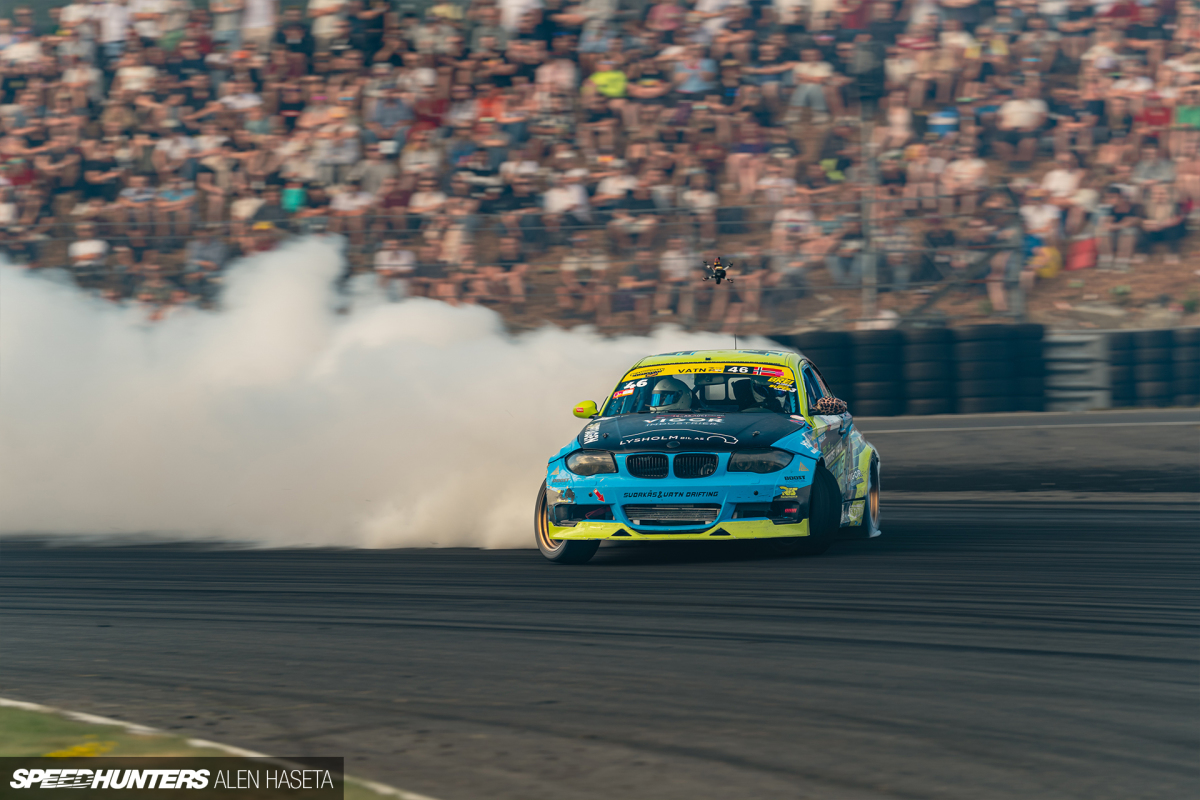 With over 100 cars vying to make the most smoke through a high-speed power drift, it felt like it went on forever – not that anyone in the crowd was complaining. However, there was one particular group of people that really loved what they were seeing.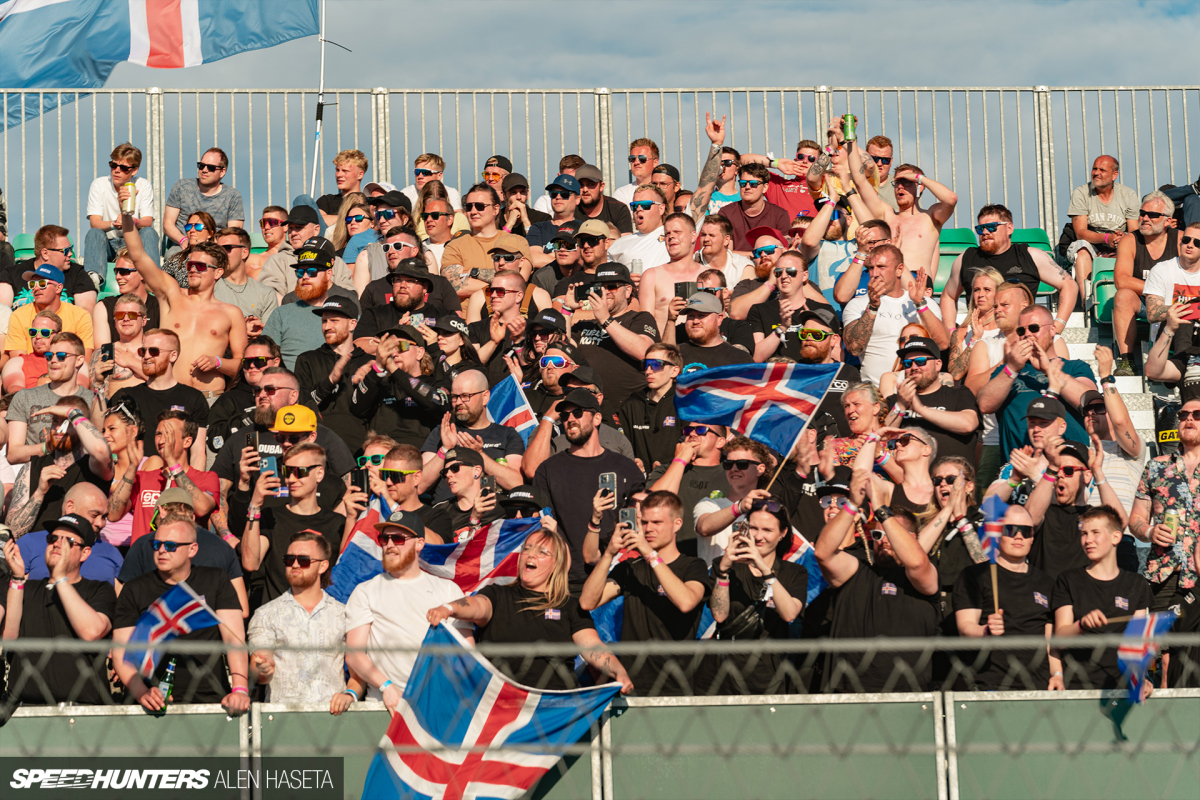 Meet the loudest, proudest and happiest people at Gatebil Rudskogen 2023 – the Icelanders.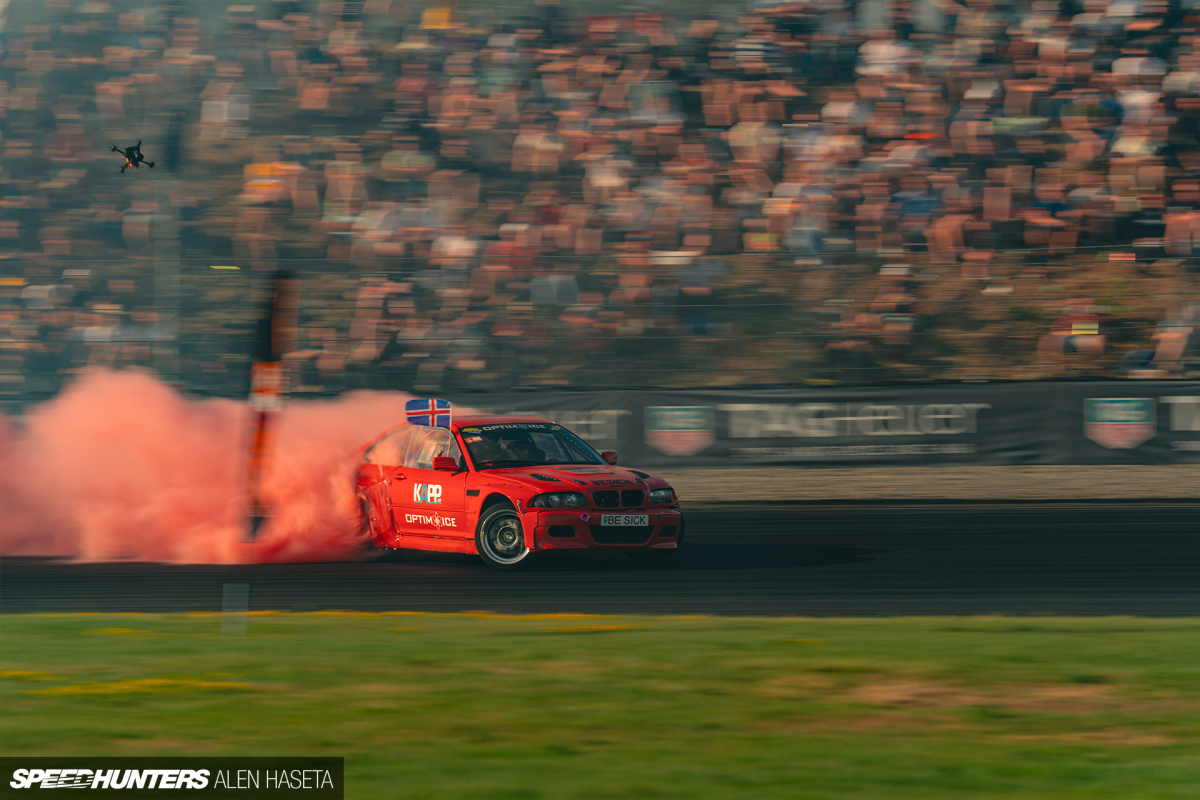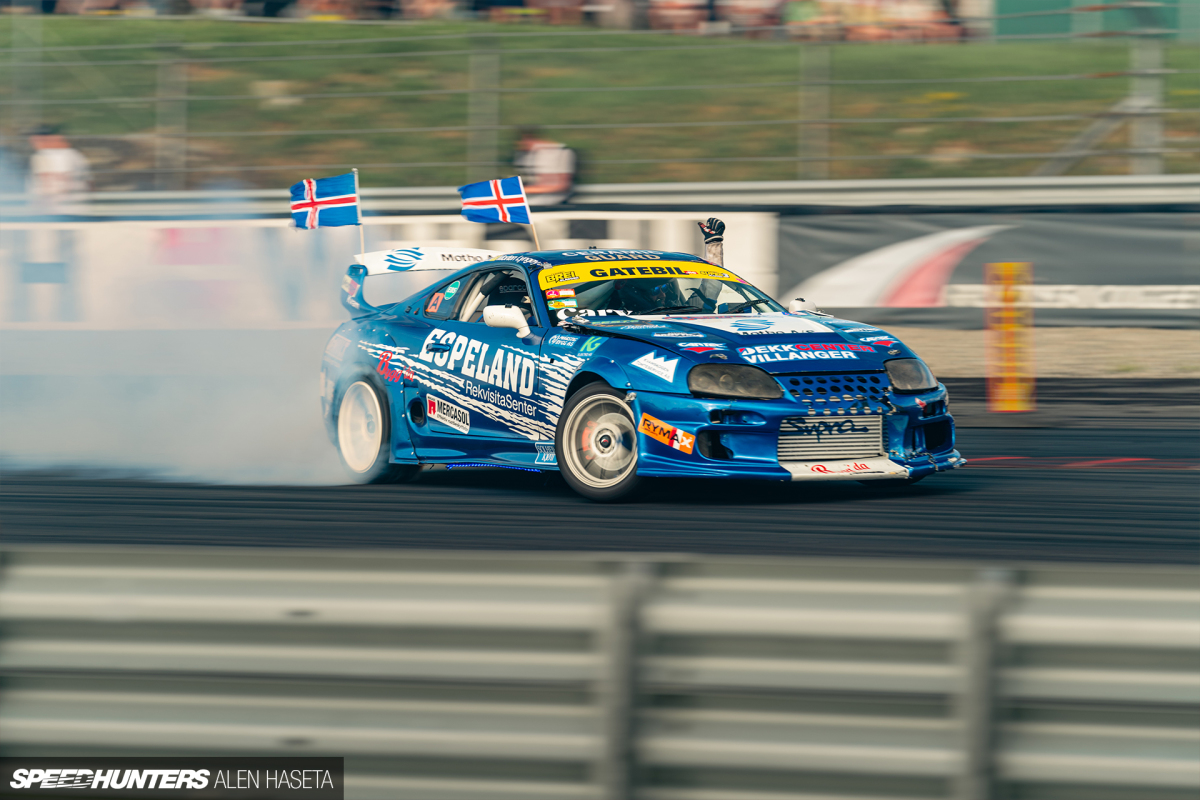 Each time any one of the six Icelandic drivers completed their run, the Icelandic crowd went absolutely nuts. Even Norway's Morten Lyngøy joined in the fun and rocked Iceland flags on the back of his Toyota Supra. I might be biased since I'm from Iceland, but this was my absolute favorite thing about Gatebil this year.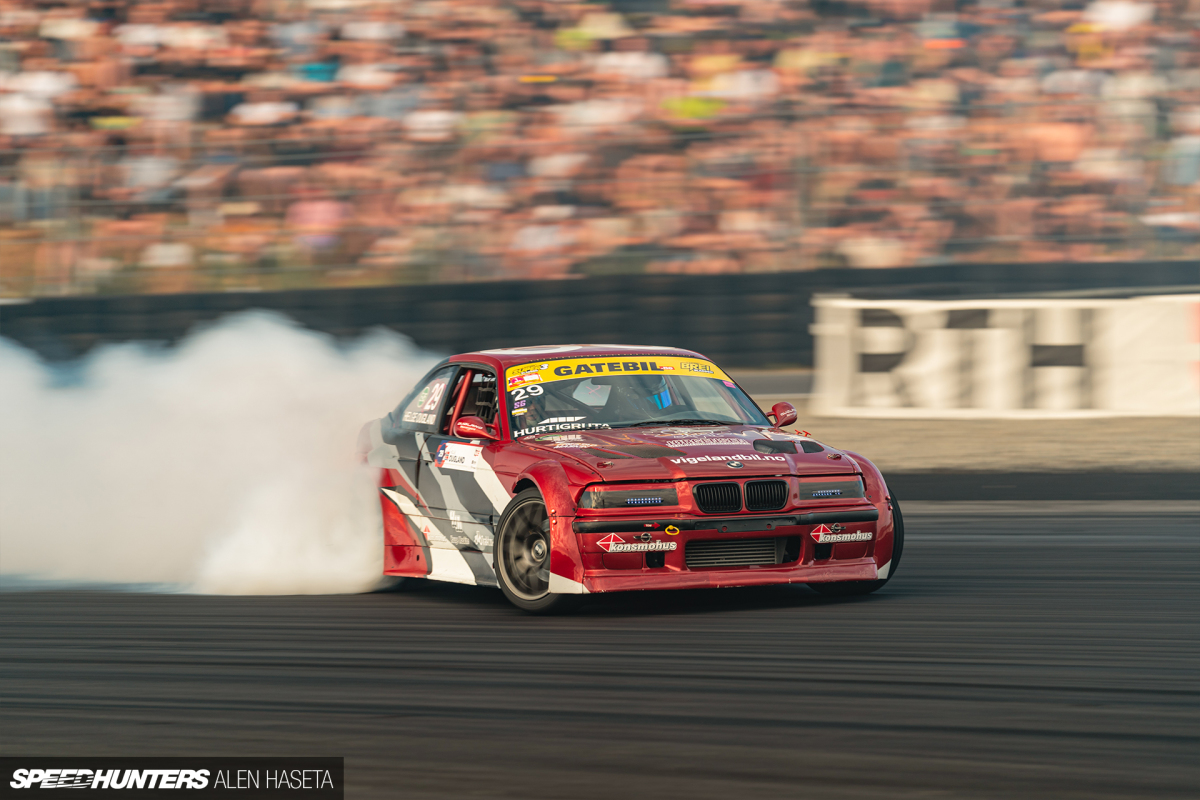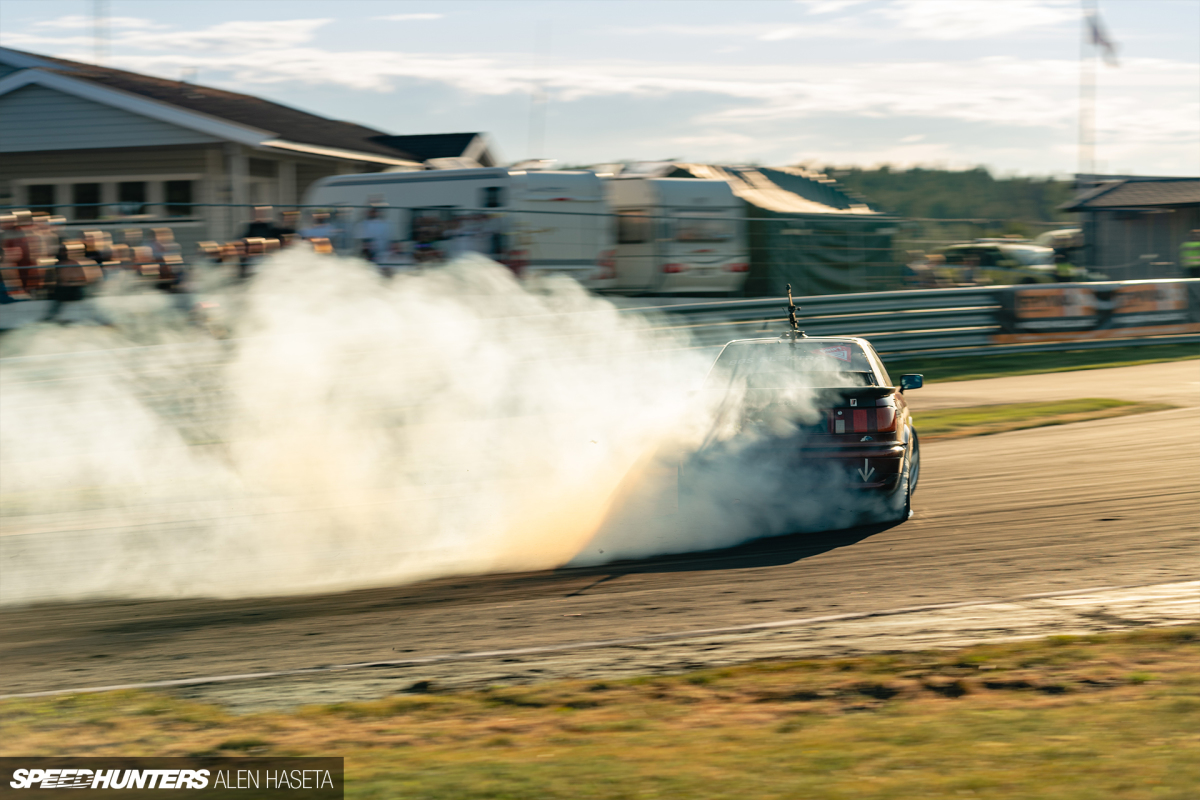 The Breisladden has been a Gatebil staple for many years, and I'll be taking a closer look at the spectacle in an upcoming spotlight.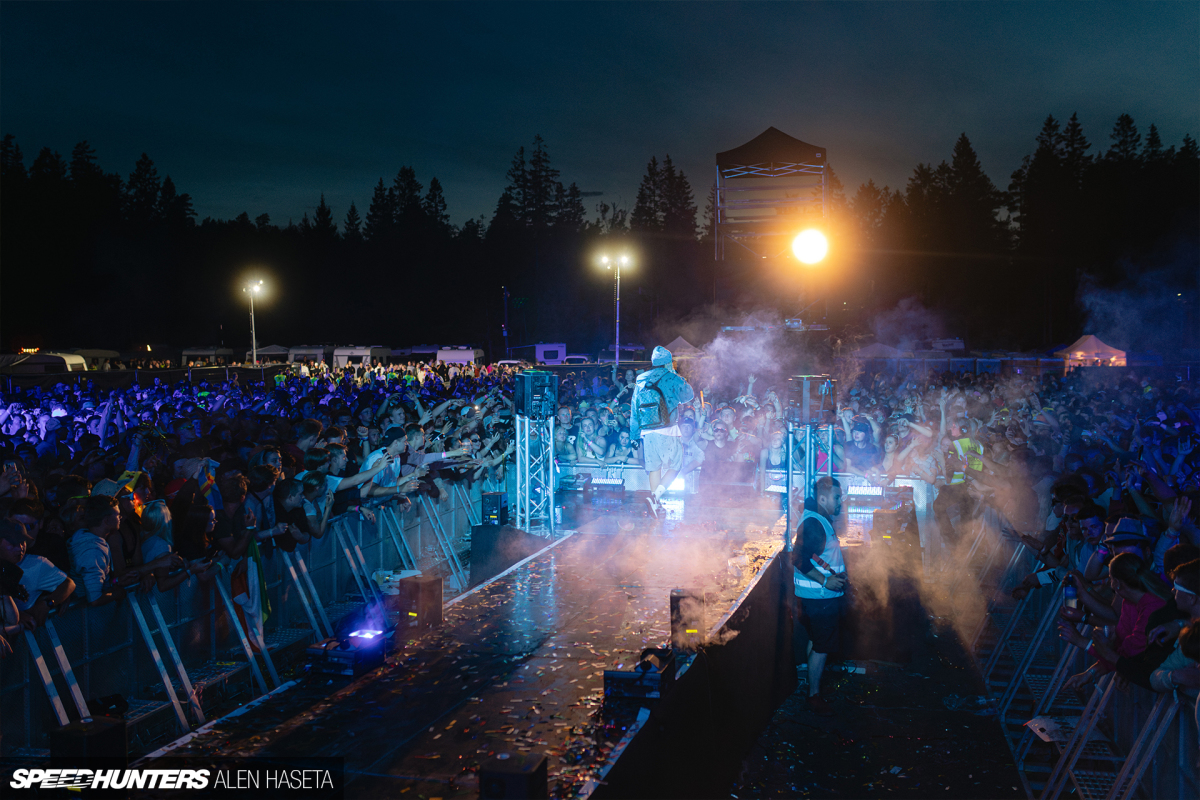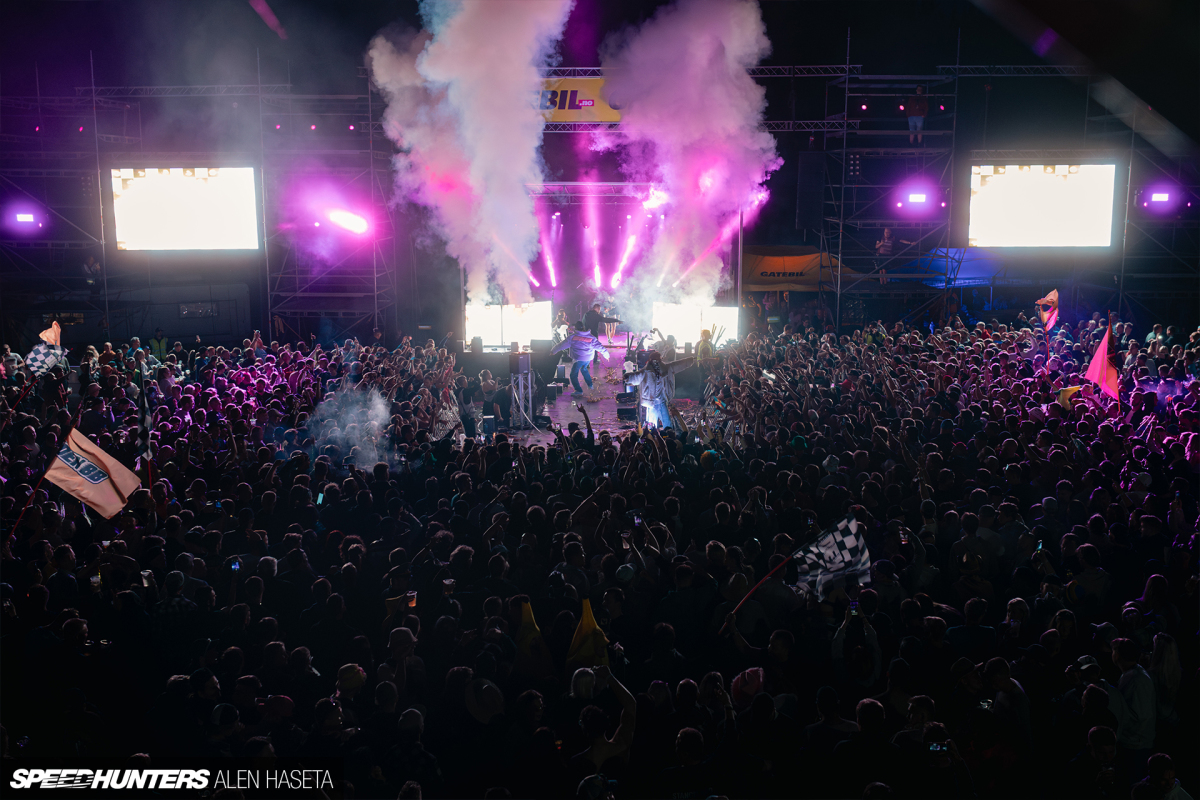 As you'd expect, Saturday night brings bigger artists to the afterparty stage and even more people to watch them perform.
The beers were flowing, but when they started flying it was my cue to get the hell out of the danger zone. Gatebil Rudskogen 2023's afterparty was a banger, and I'm sure for many a night to remember. Or not remember.
Until Next Time, Rudskogen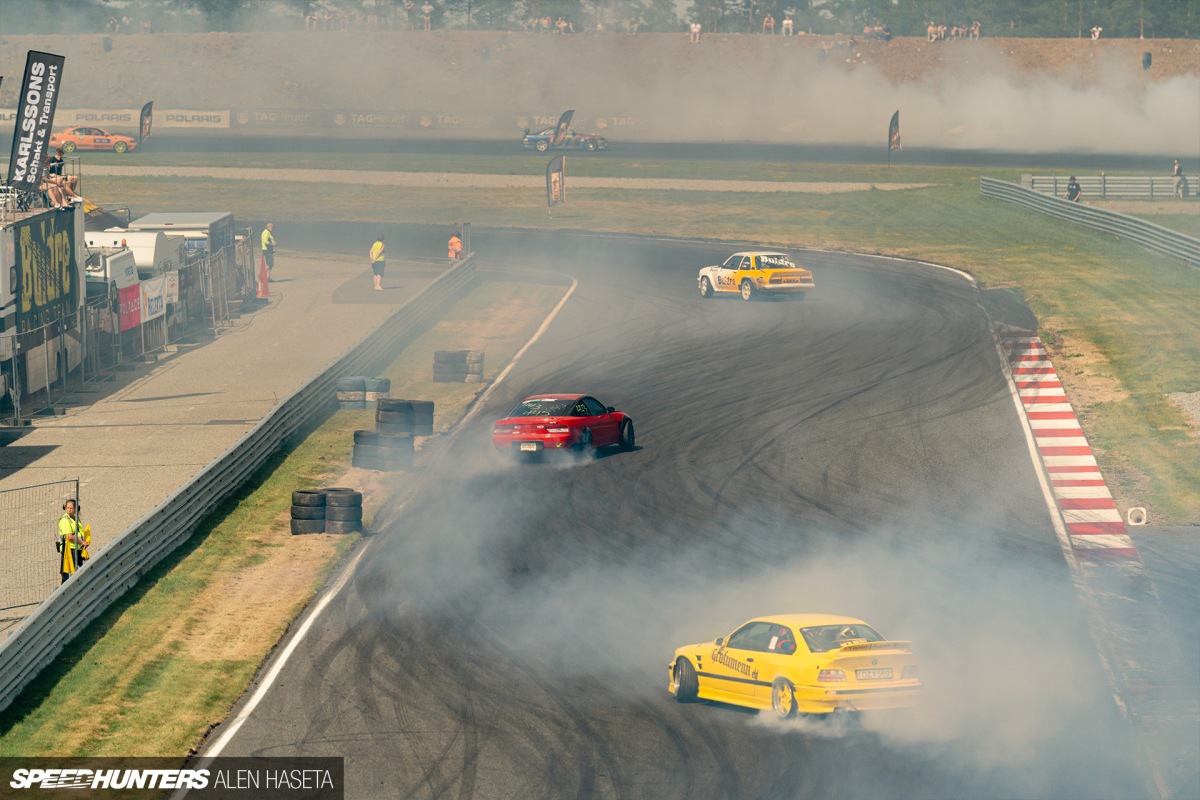 The final day at Gatebil is always bittersweet. You want the event to last forever, but at the same time the thought of collapsing onto your own bed becomes more and more appealing. But the party wasn't over just yet.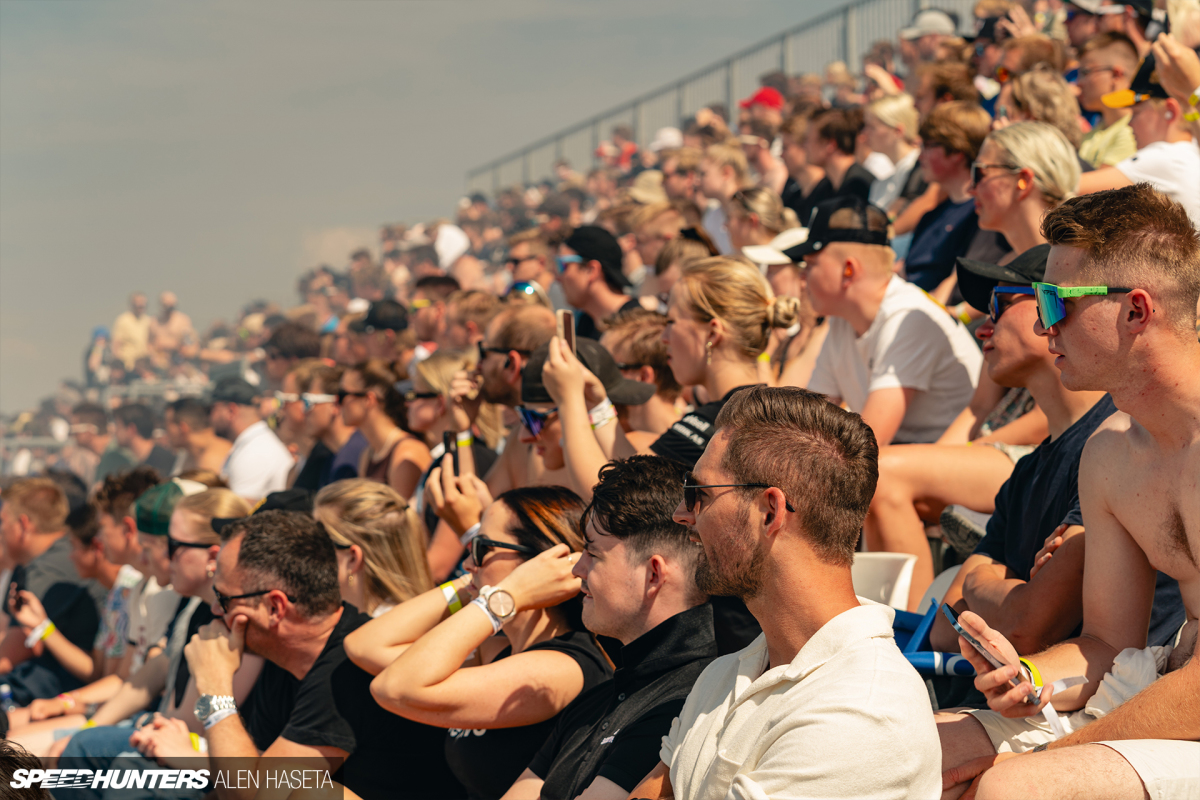 The passion shown by the people in the stands is what makes Gatebil, Gatebil. To return trackside to watch one more drift run, one more time attack race, or stay until the very end of the wildest long weekend of the summer is true dedication to the cause. The electric energy never falters. This is the Gatebil way.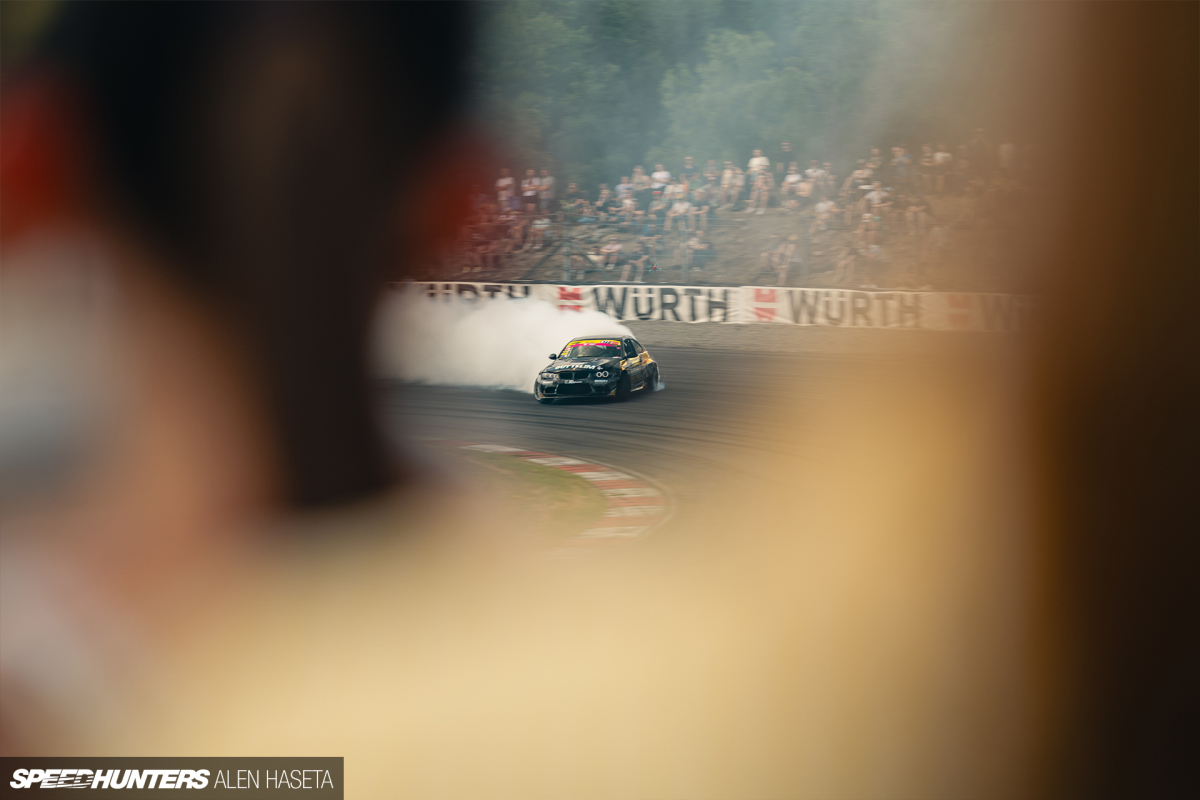 The Breisladden final is what most people hang around to see.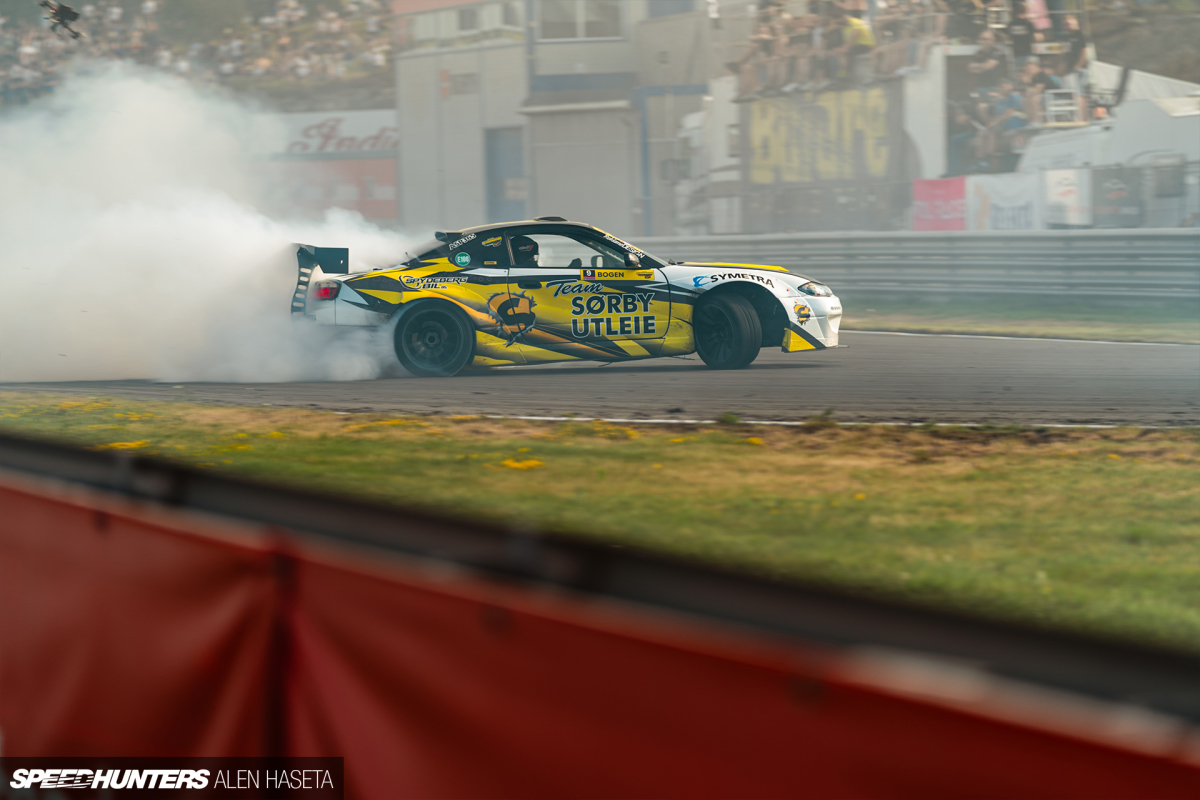 After a perfect run in his S15 Nissan Silvia, Øyvind Bogen took home the crown for the third year running.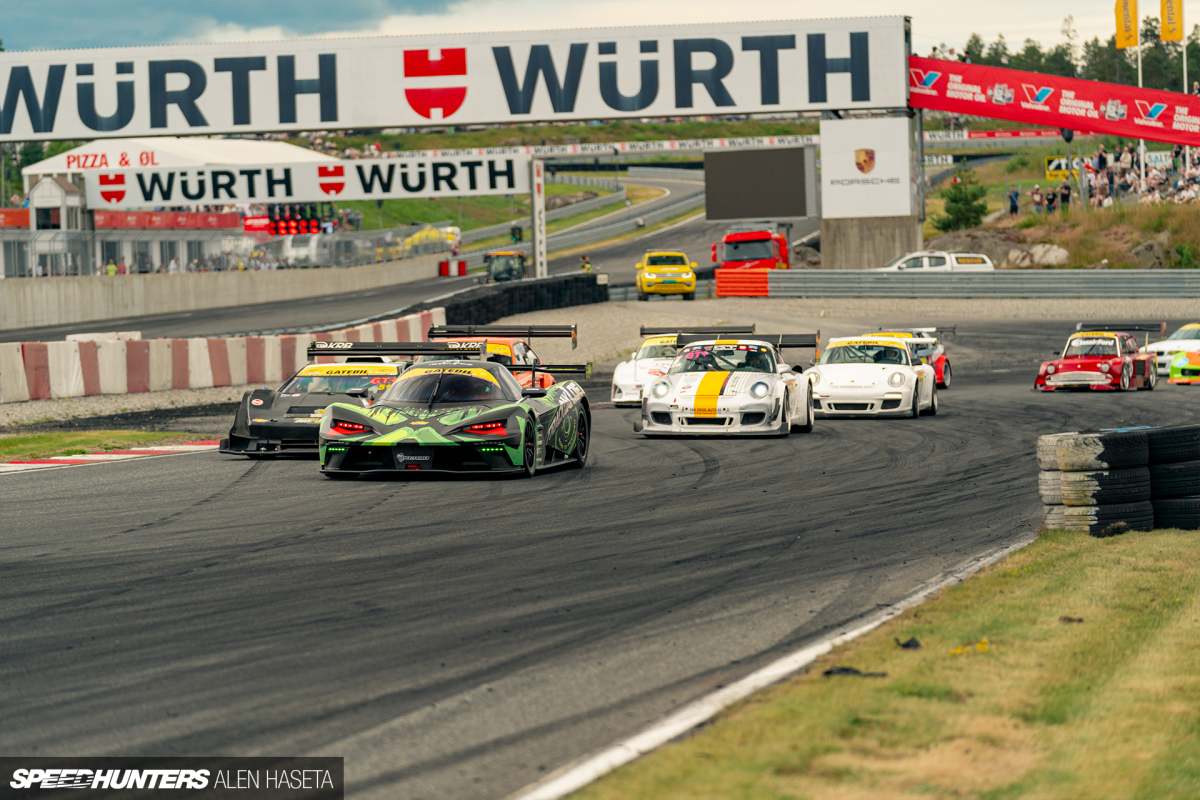 The event's final competition is the Gatebil Extreme time attack race. Here, 17 cars battle it out to see who can set the fastest lap, but with all cars on track at the same time.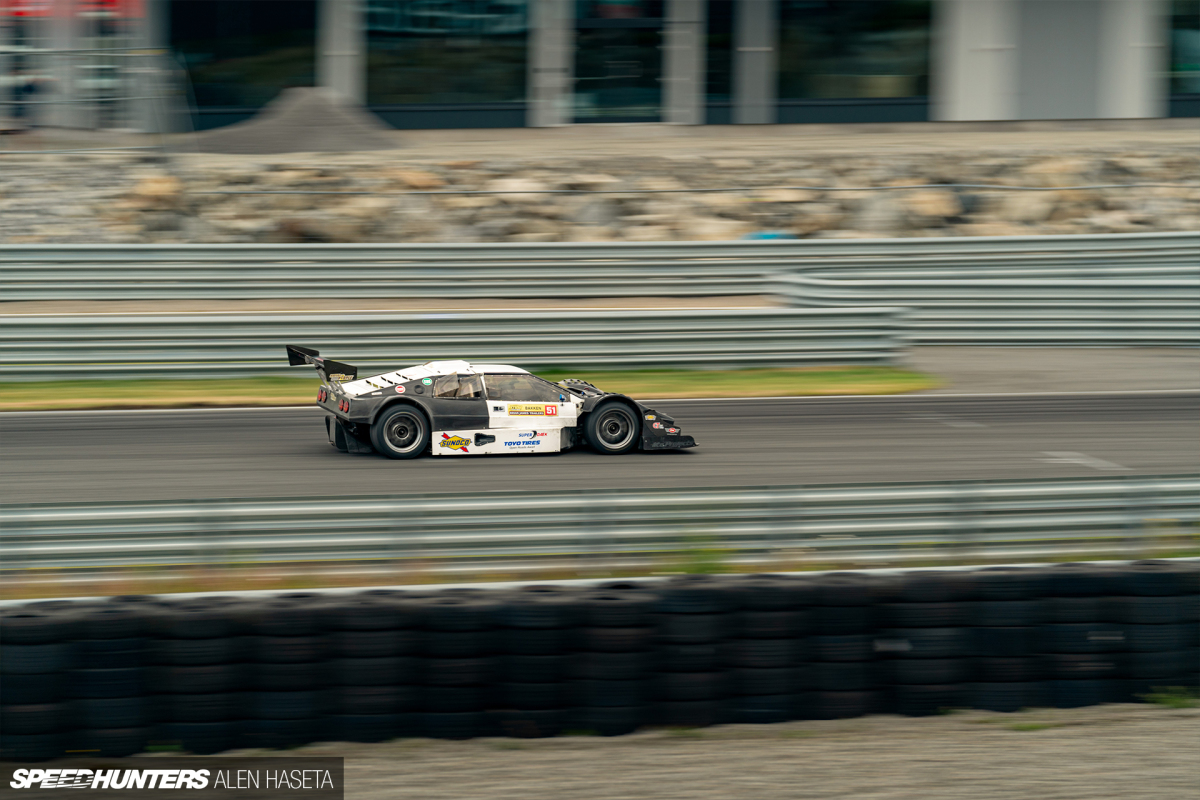 For long-time Speedhunters readers, Kai Roger Bakken needs no introduction. KRB's builds are out of this world, and his latest – a Lotus Esprit on steroids – has been the Gatebil Extreme class car to beat for several years.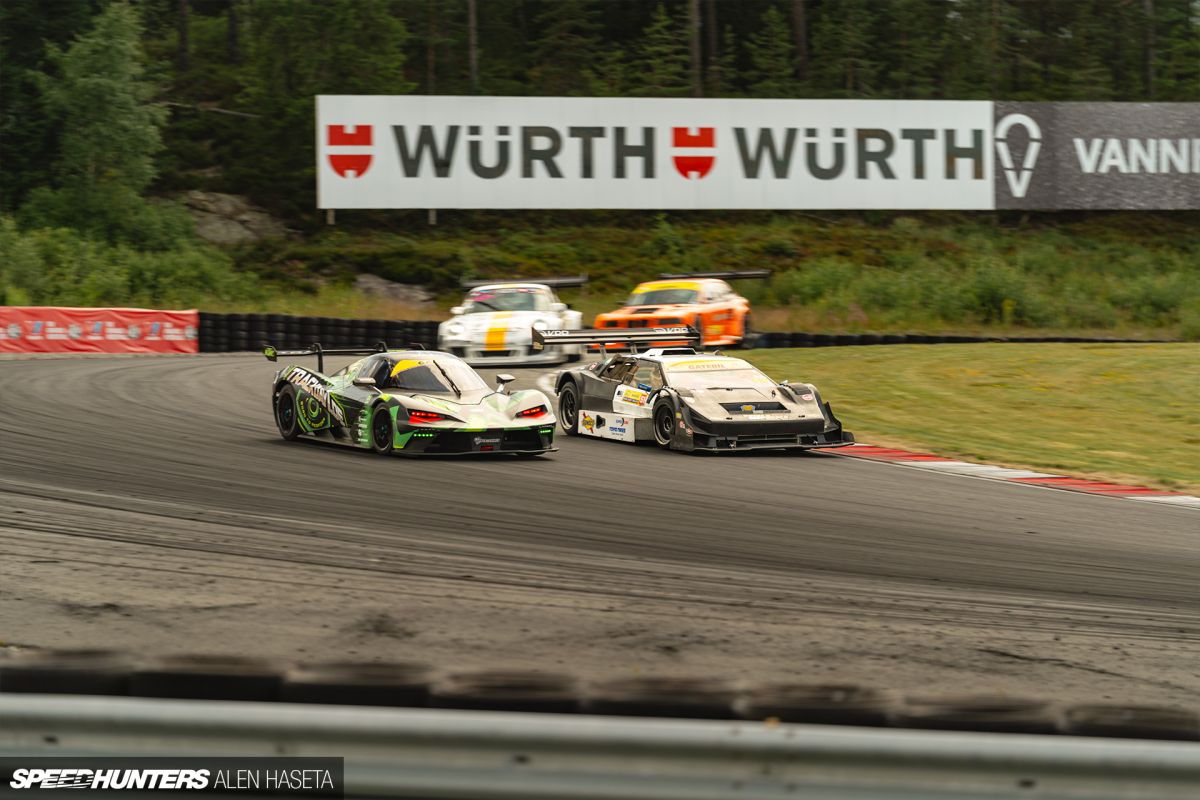 This year it was beaten, with Mads Siljehaug taking the win in his KTM GT2. It definitely wasn't a walk in the park though; Mads beat Kai's best time of 1:23.398 by just 0.098 seconds.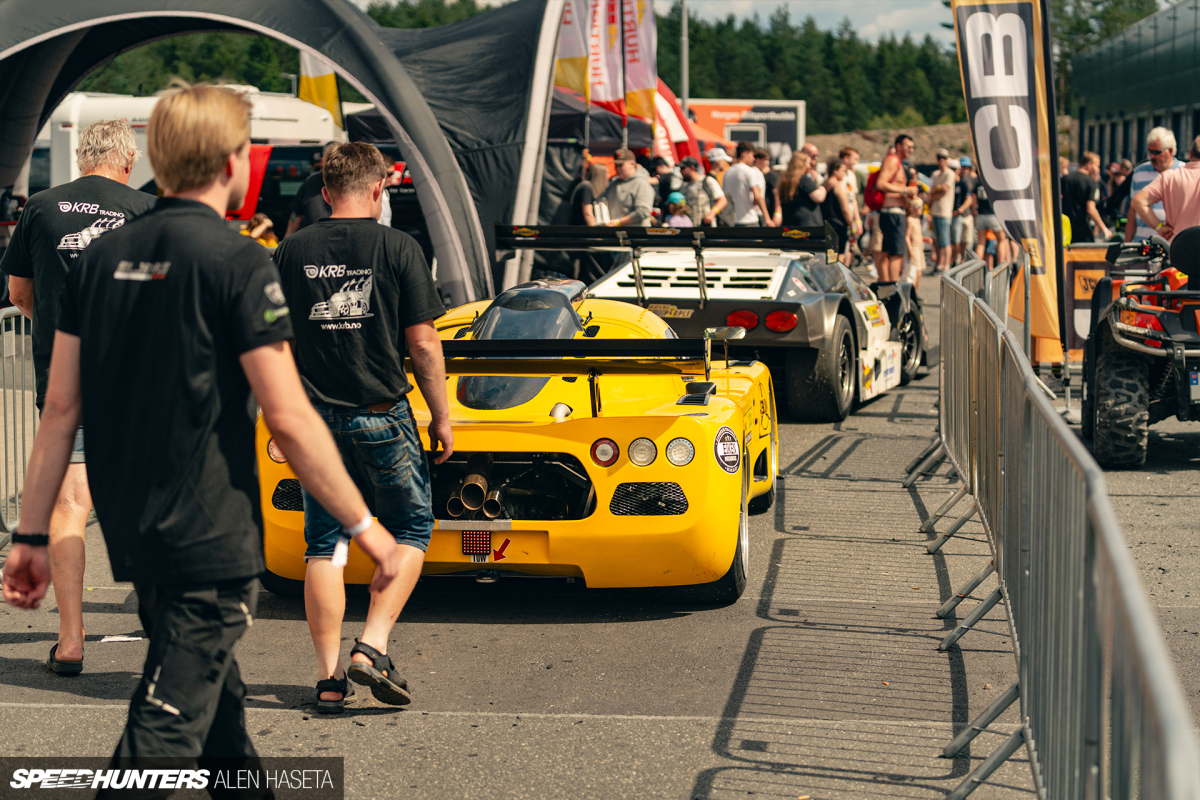 I don't often hang around for award ceremonies, but I made sure to check out the last one of Gatebil Rudskogen 2023.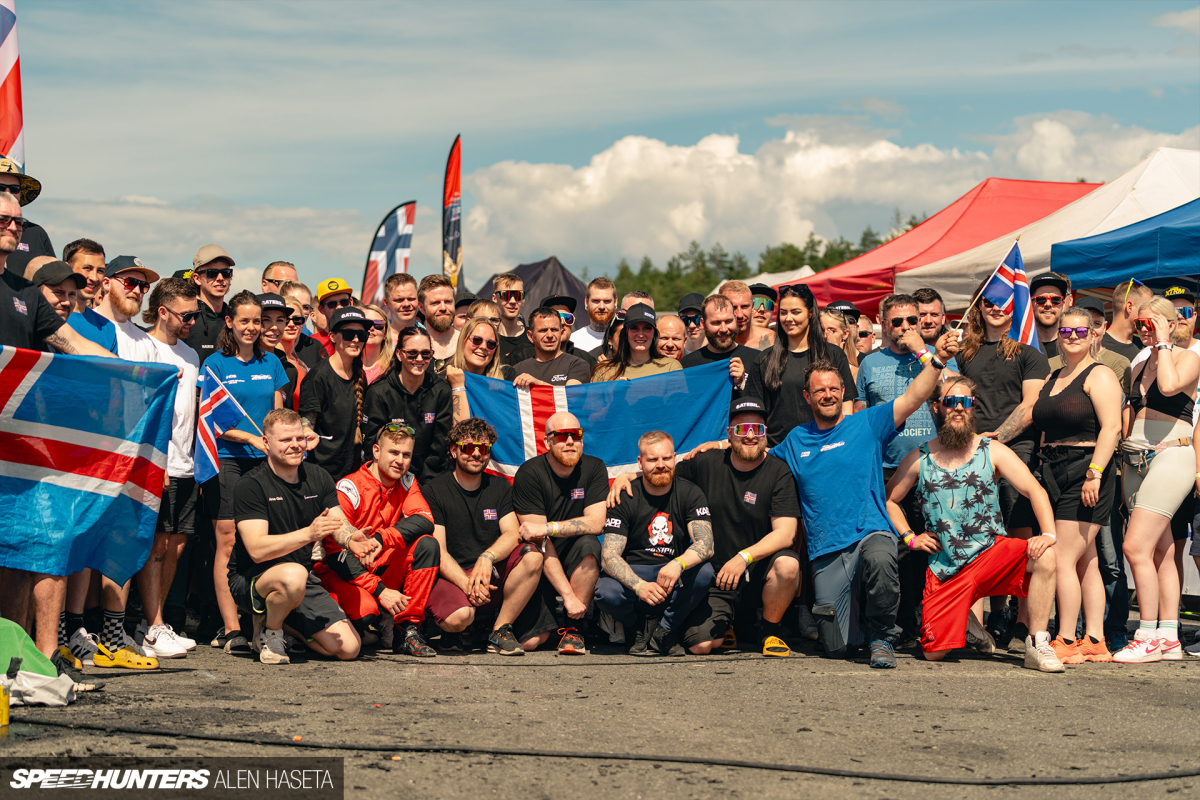 Before I headed back to my trackside accomodation to pack for home, I had to say goodbye to my fellow Icelanders and grab a photo. I could tell that no one wanted to leave for Iceland, but I'm sure they'll be back next year. Will I be coming back to Rudskogen Motorsenter in summer 2024? Like it is for many, Gatebil has become an annual tradition, so yes I will.
The real question is, will you be there?
Alen Haseta
Instagram: hazetaa
Gallery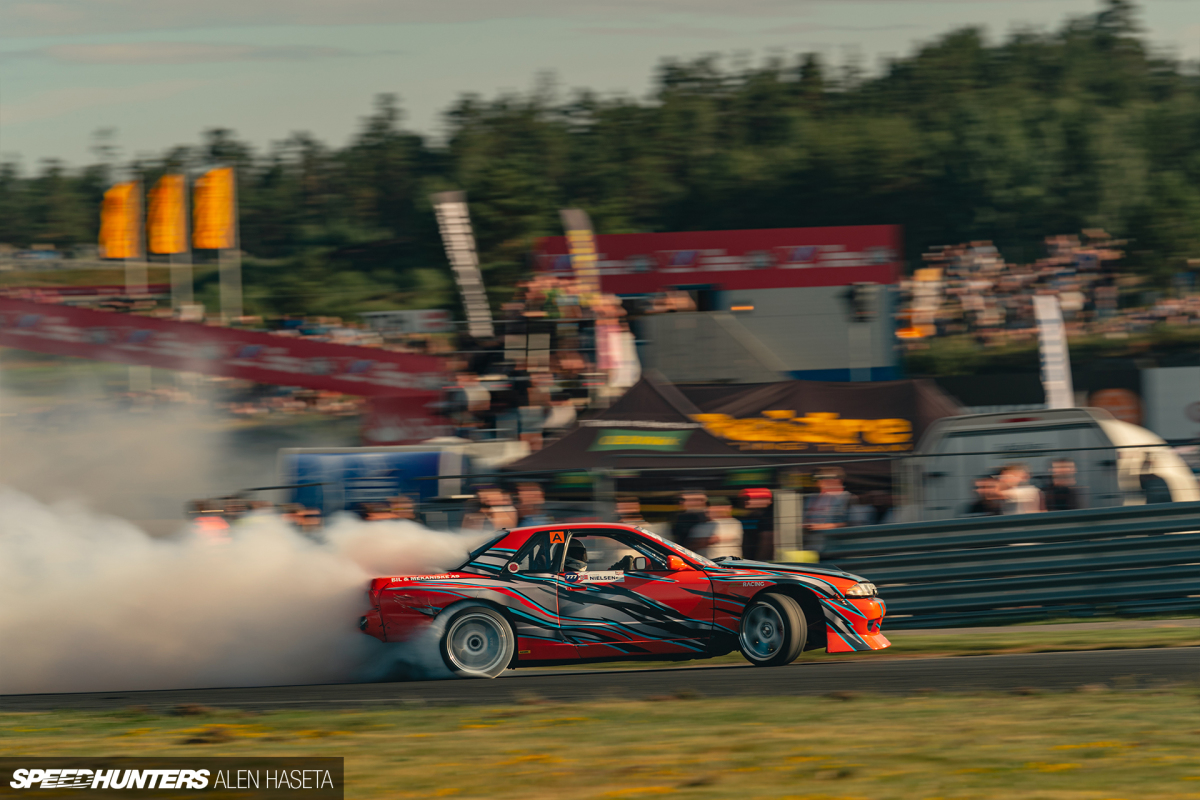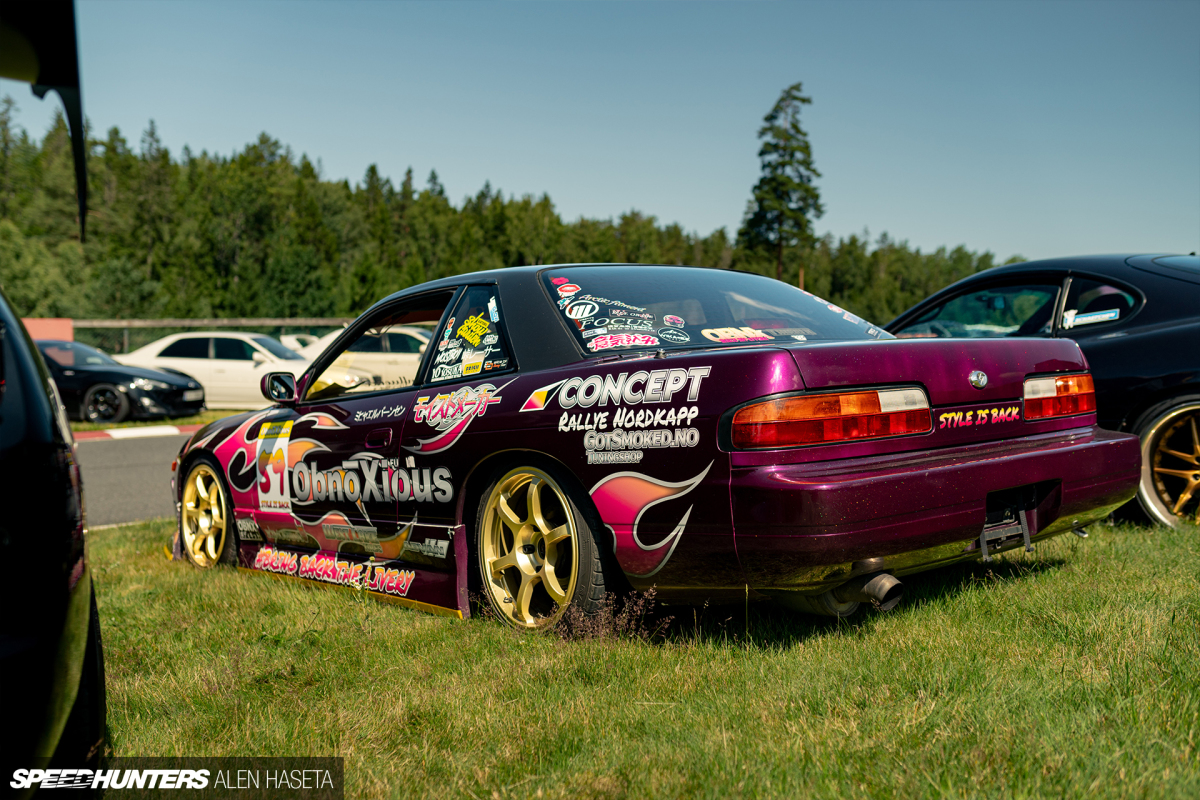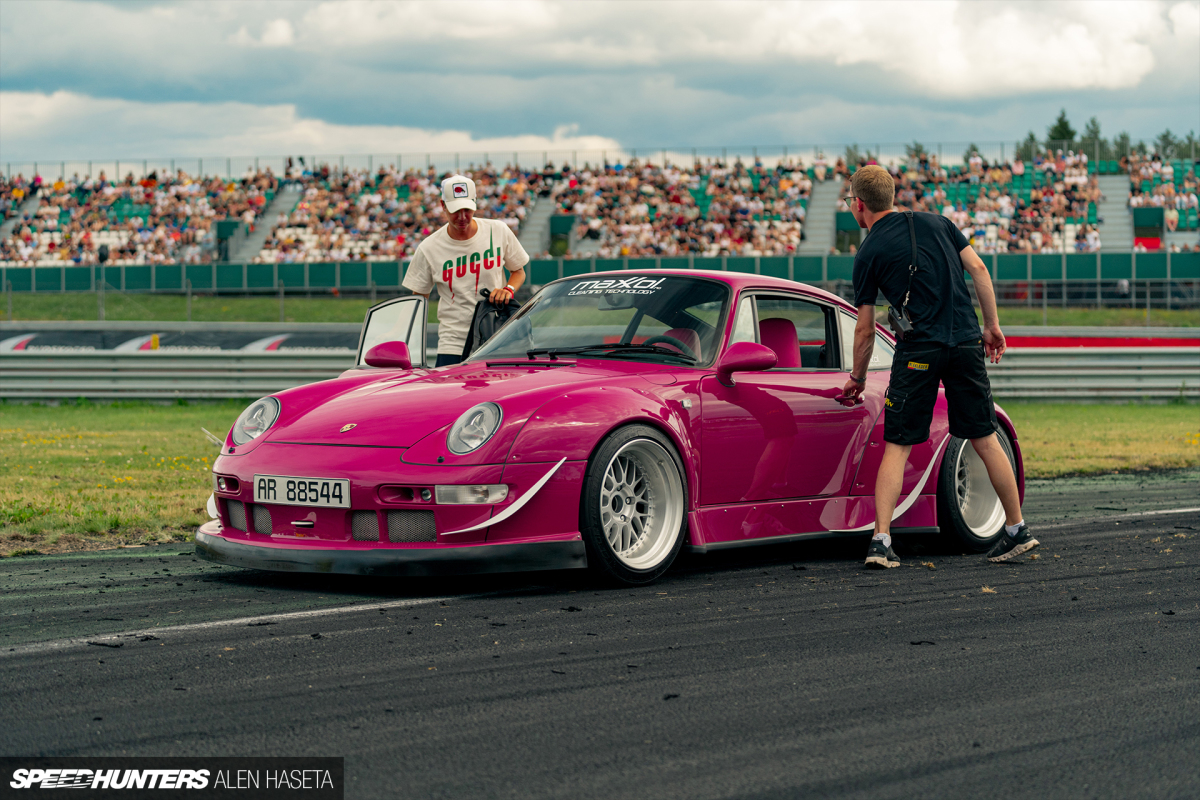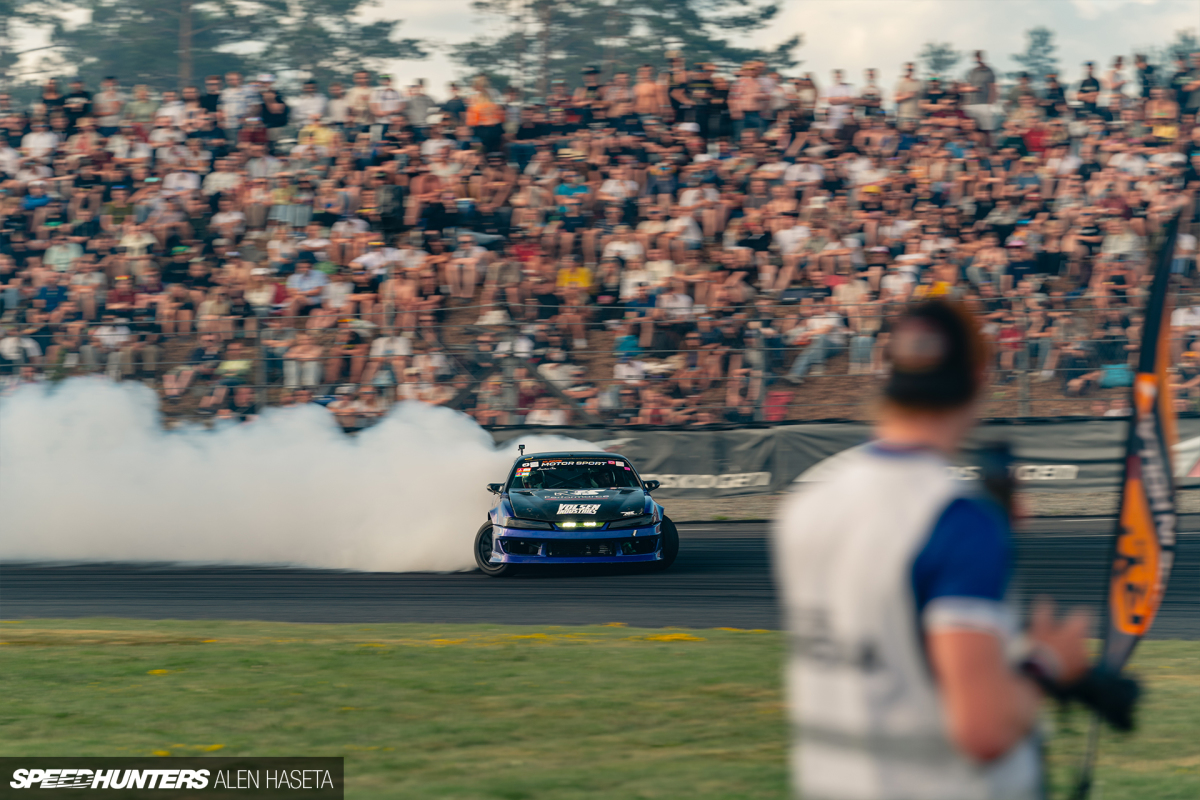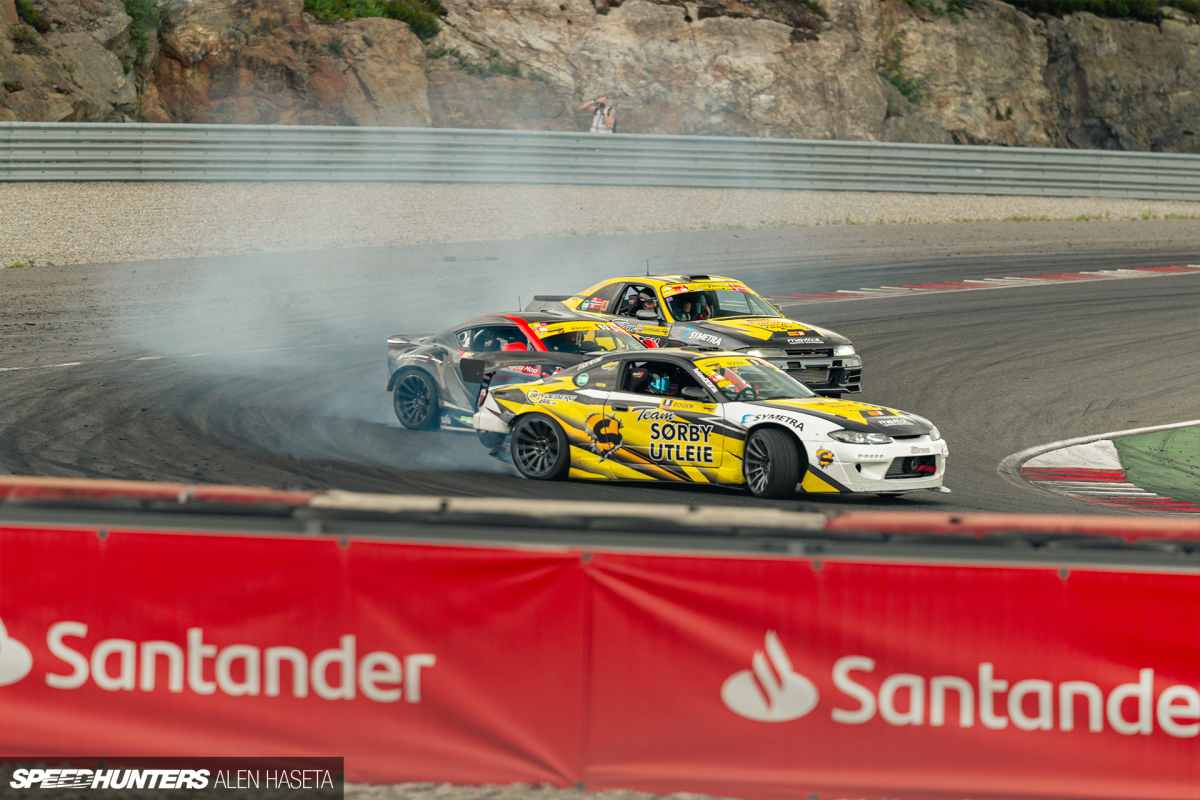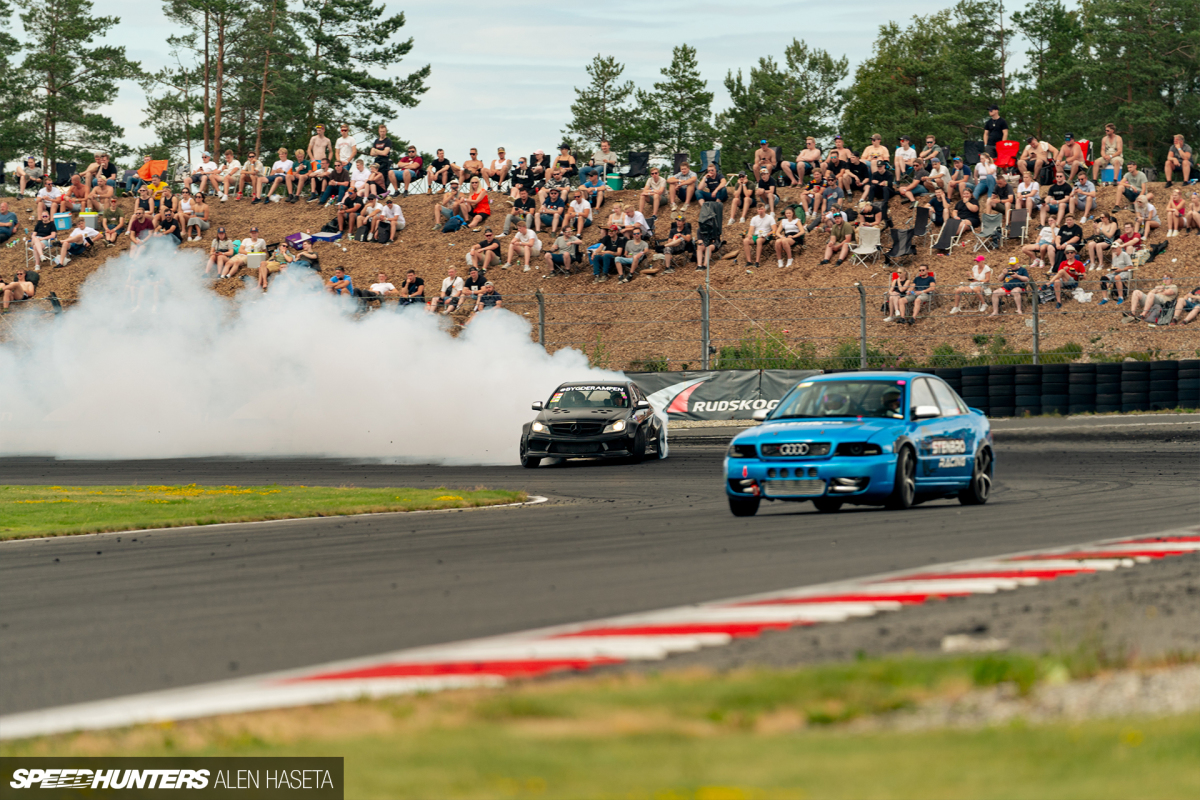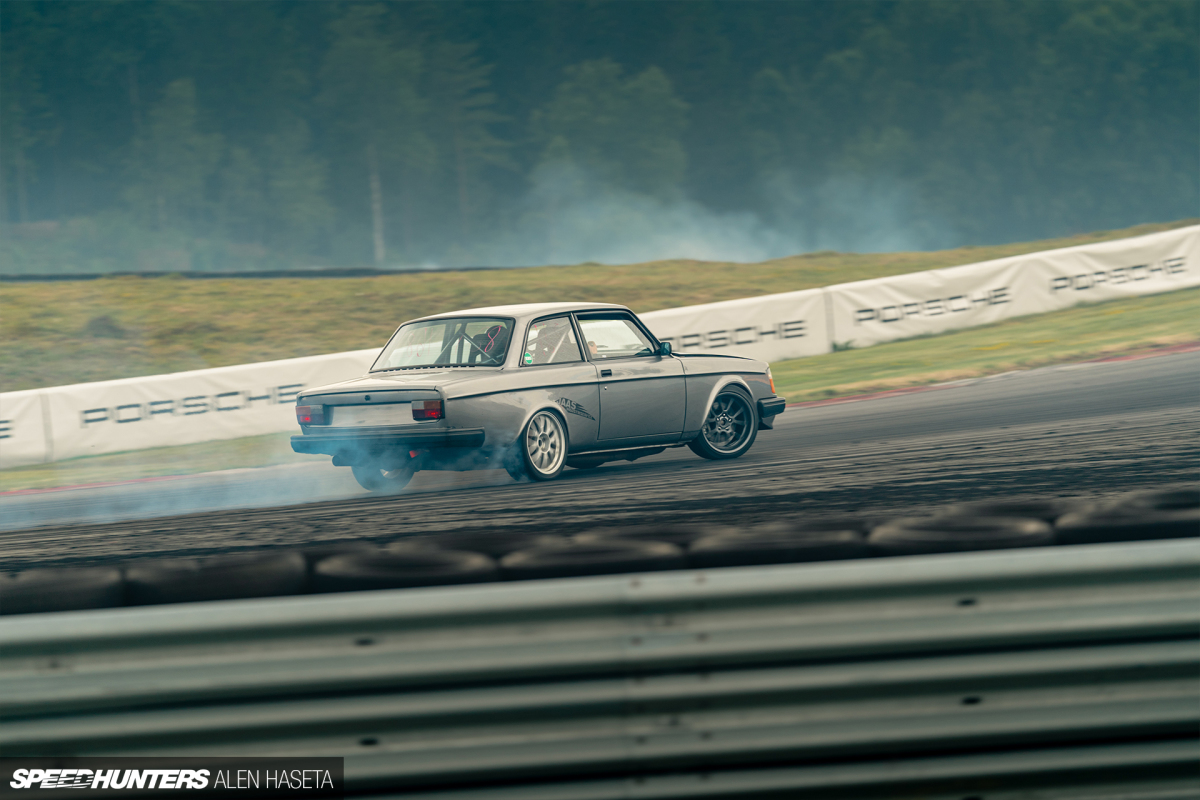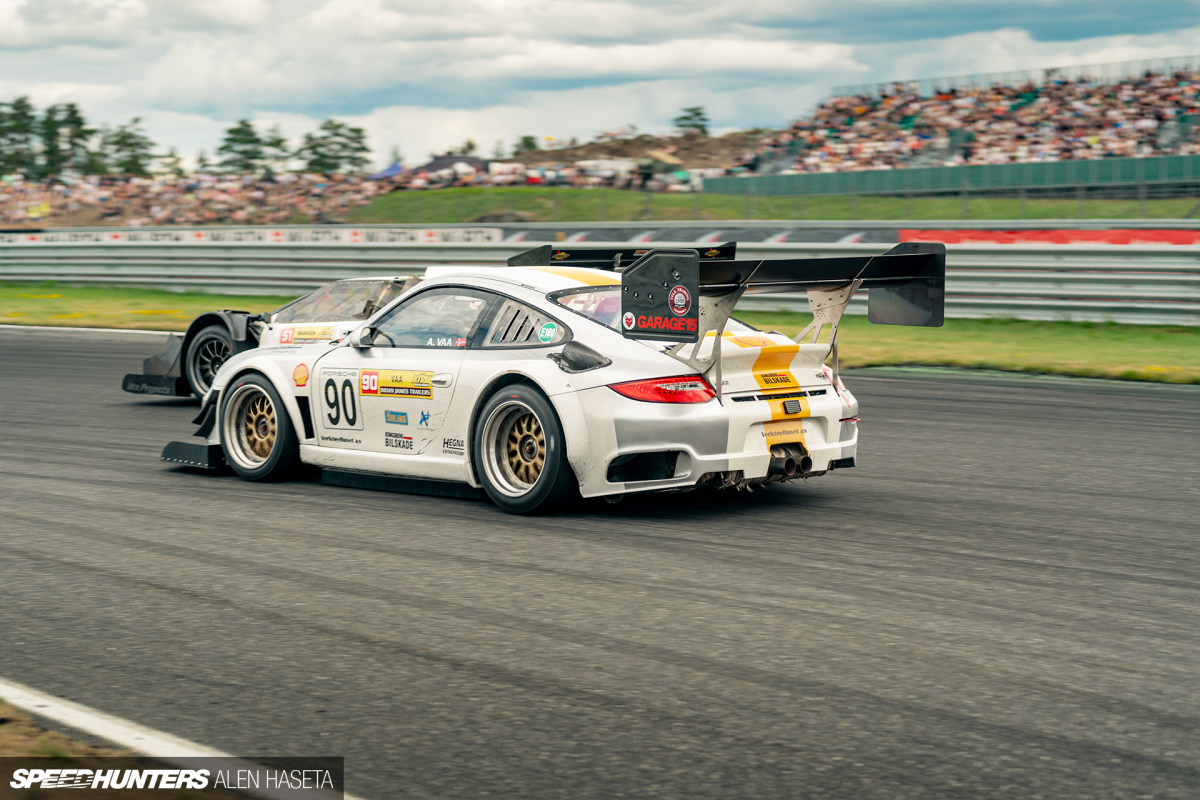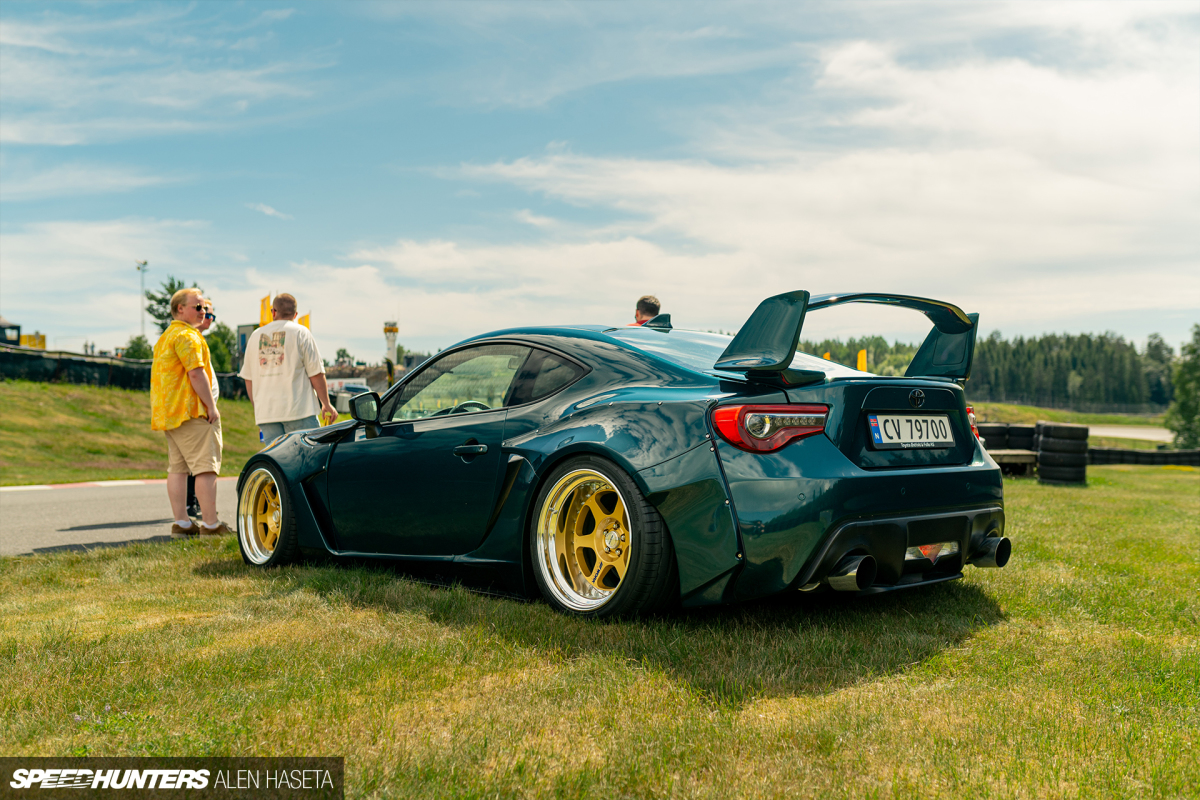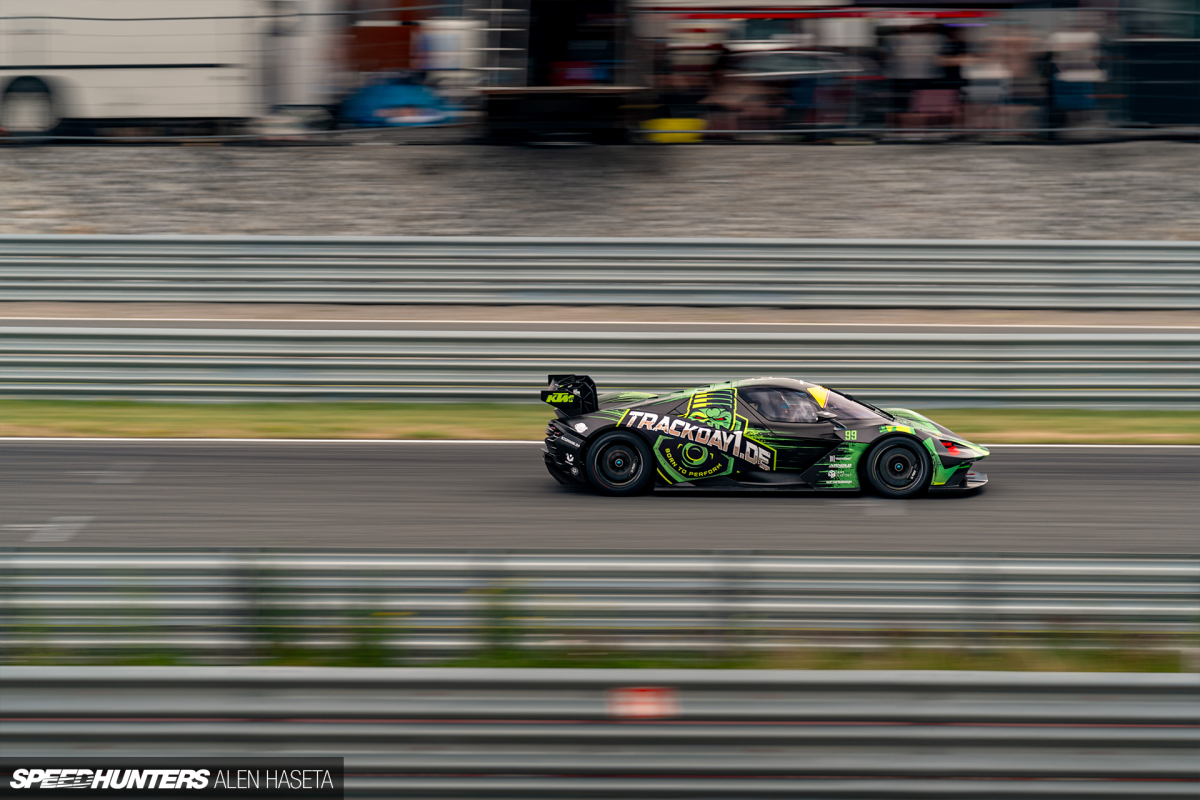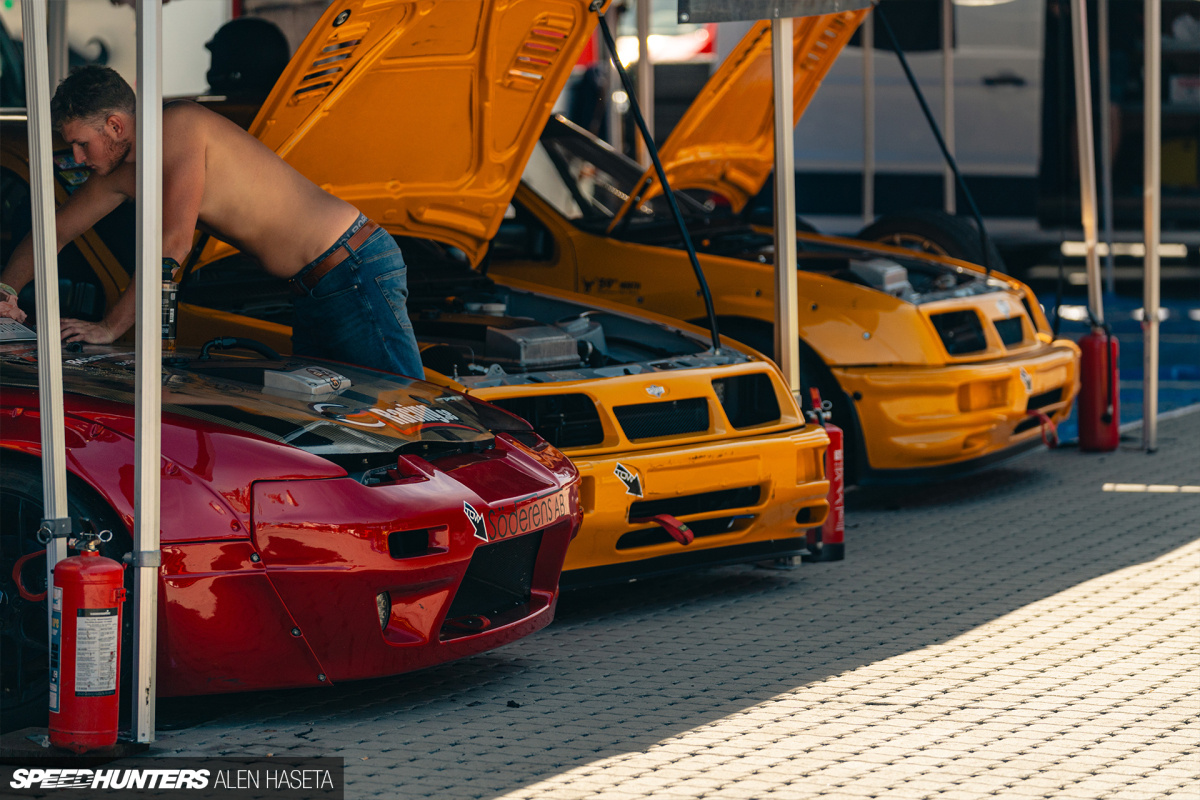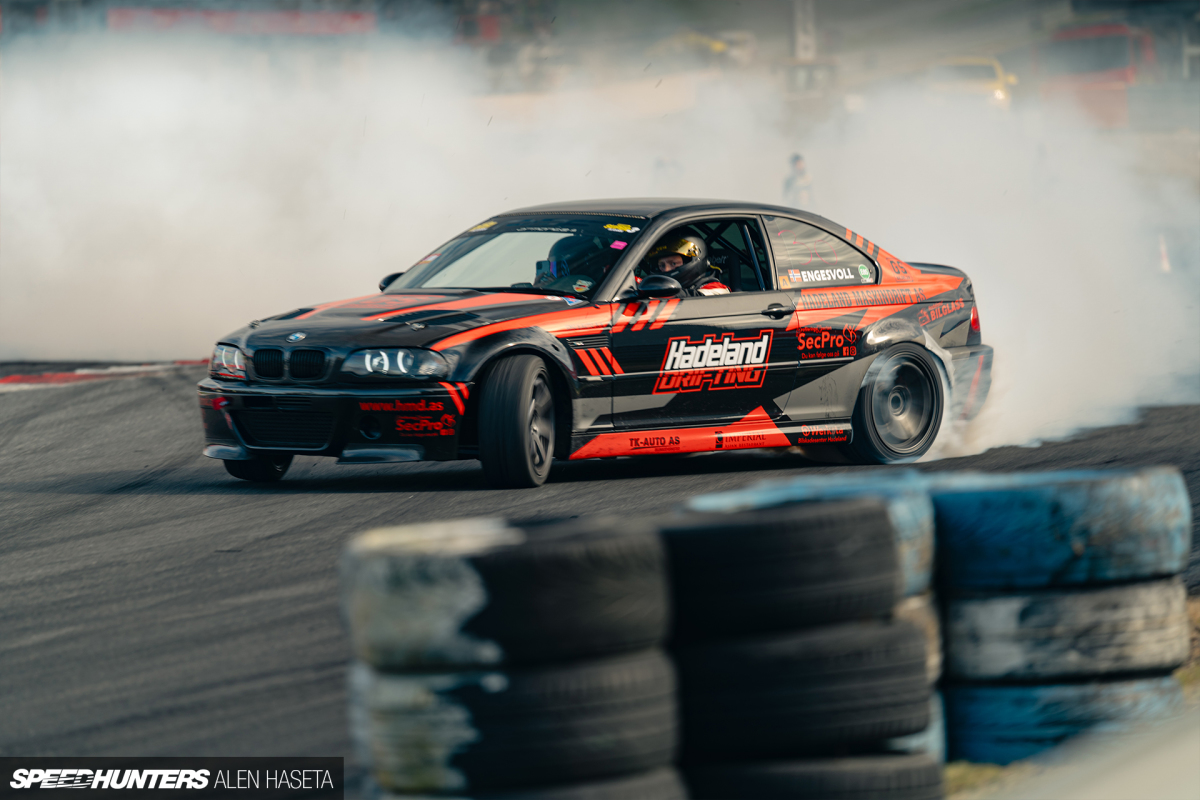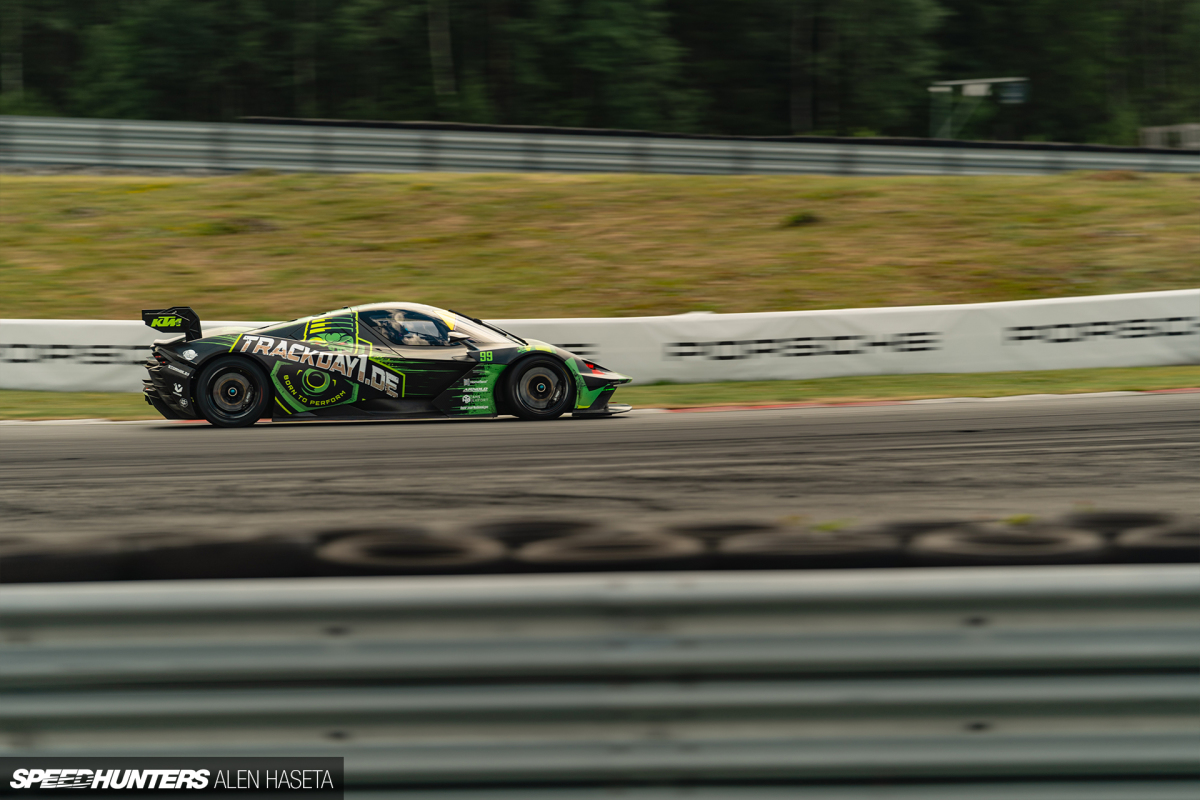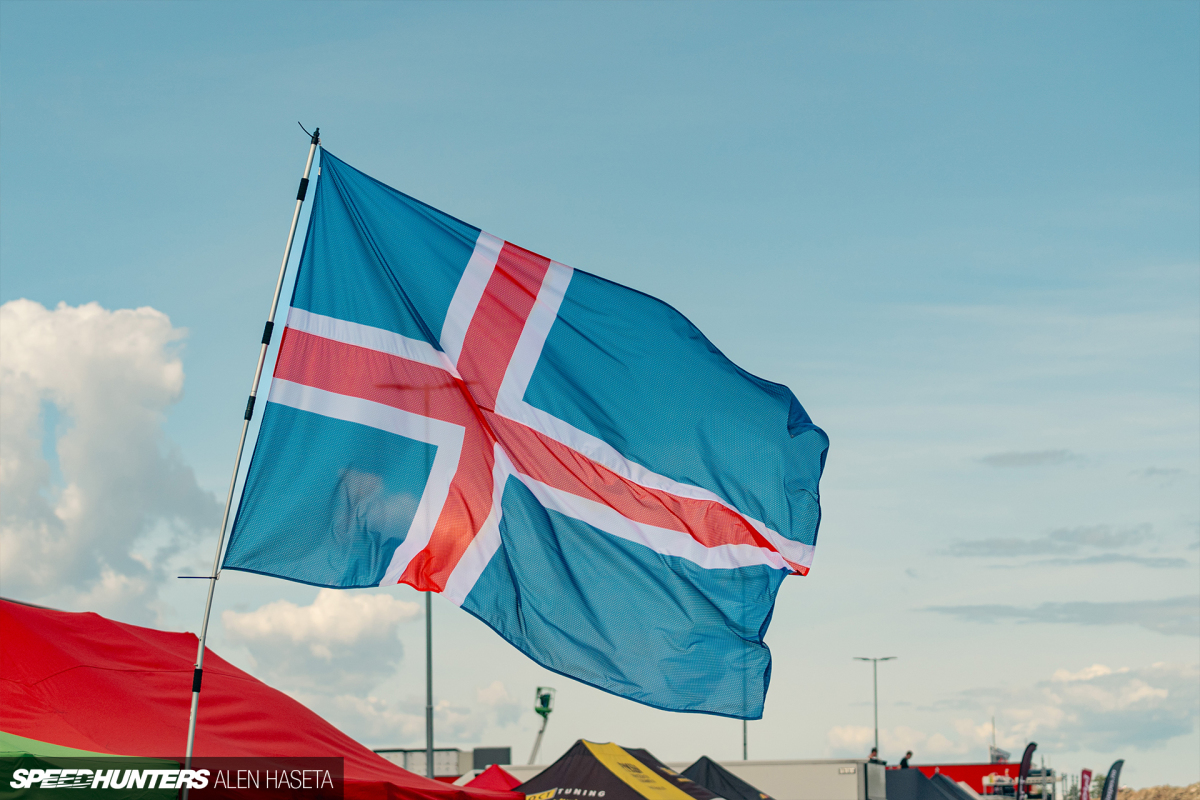 Credit : Source Post