Would you like to tour dog friendly wineries in Sonoma County, California? Then read on. Here are 5 particularly pet friendly wineries along with several others that also welcome dogs on the grounds. You're sure to find some spots everyone will love!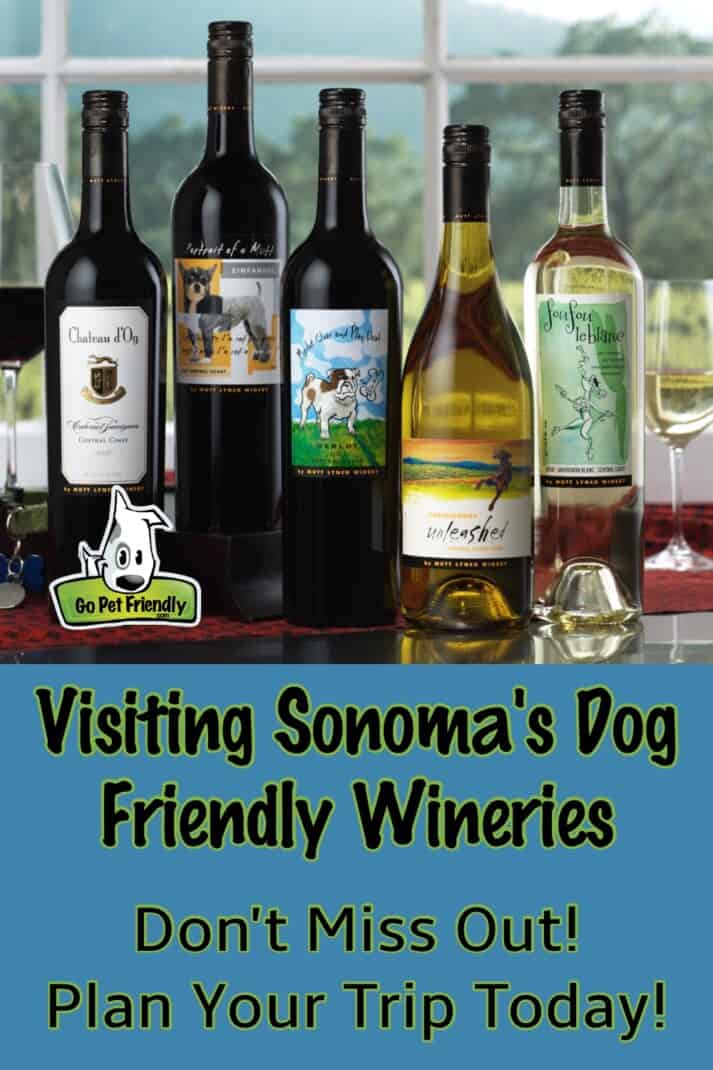 Located only an hour north of San Francisco, the Sonoma Valley is a great place to enjoy a pet friendly California vacation. And in recent years, wineries throughout Sonoma County have become more pet friendly.
In fact, many of the county's over 400 wineries now welcome four-legged visitors. And some even offer special activities, like hiking. Others allow dogs to come inside the tasting room with you. And all the wineries listed here at least let your pet join you for a tasting on the patio.
READ MORE ⇒ Tips For Enjoying Wine Country With Your Dog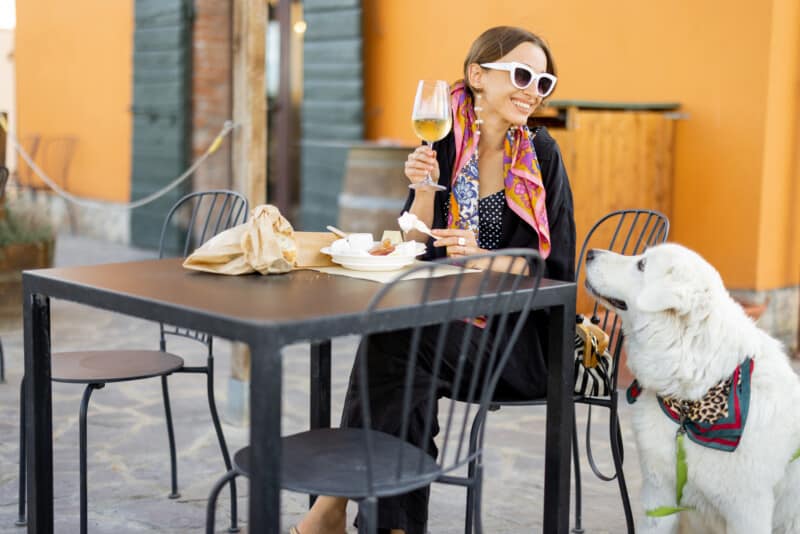 What To Know Before You Go
If you have never been to a vineyard or tasting room, here are a few tips to help you make the most of your visit:
Reserve Your Spot
While some vineyards can take walk-ins, most require you to make reservations for a tasting in advance. When you call to make your reservation, tell them you're bringing your pet. That way you'll get the most up-to-date pet policies.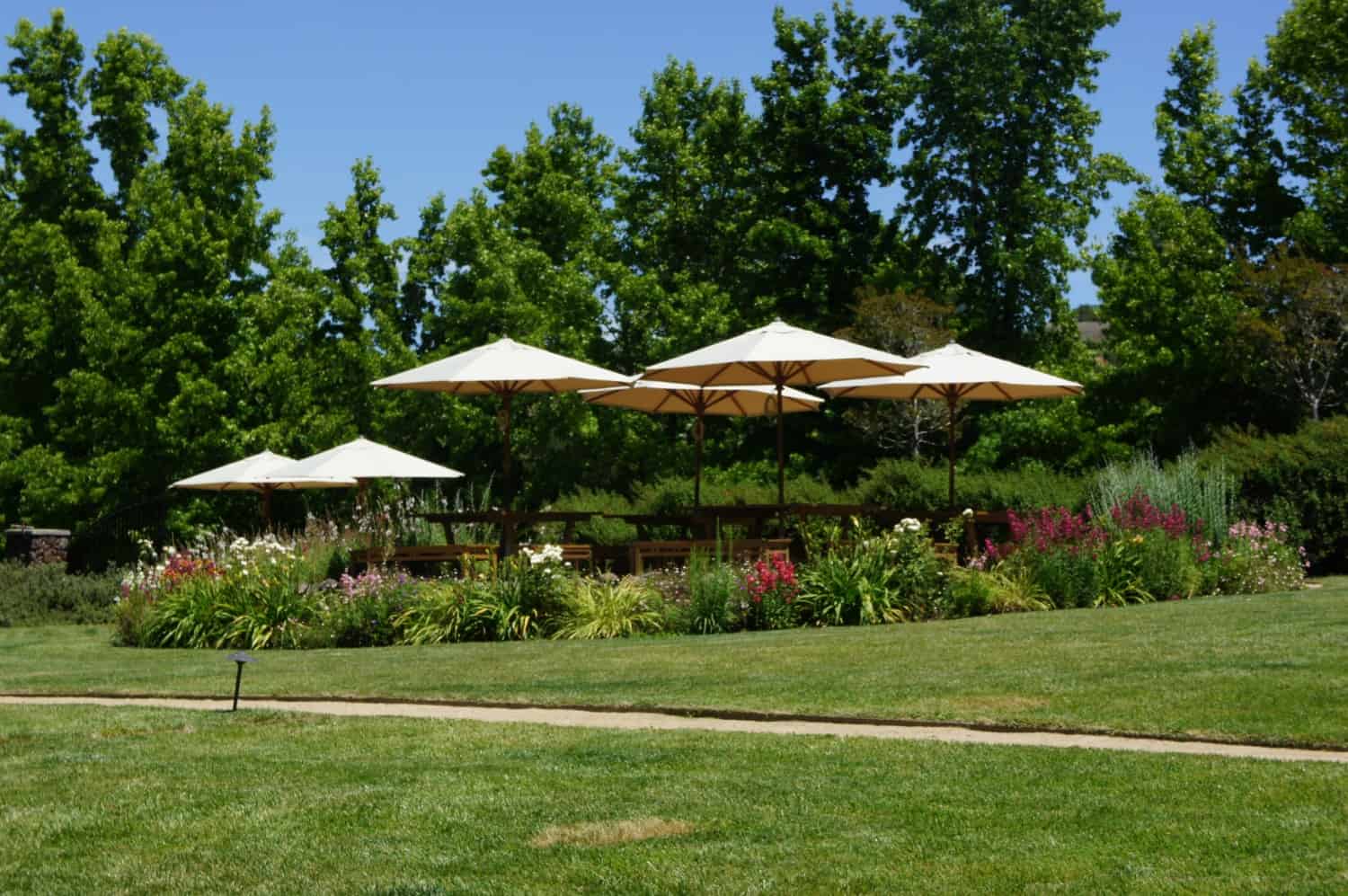 Most Tastings Cost Money
In popular wine regions, like Sonoma County, free tastings are mostly a thing of the past. Occasionally you'll find a winery that will refund the tasting fee if you buy a certain amount of wine.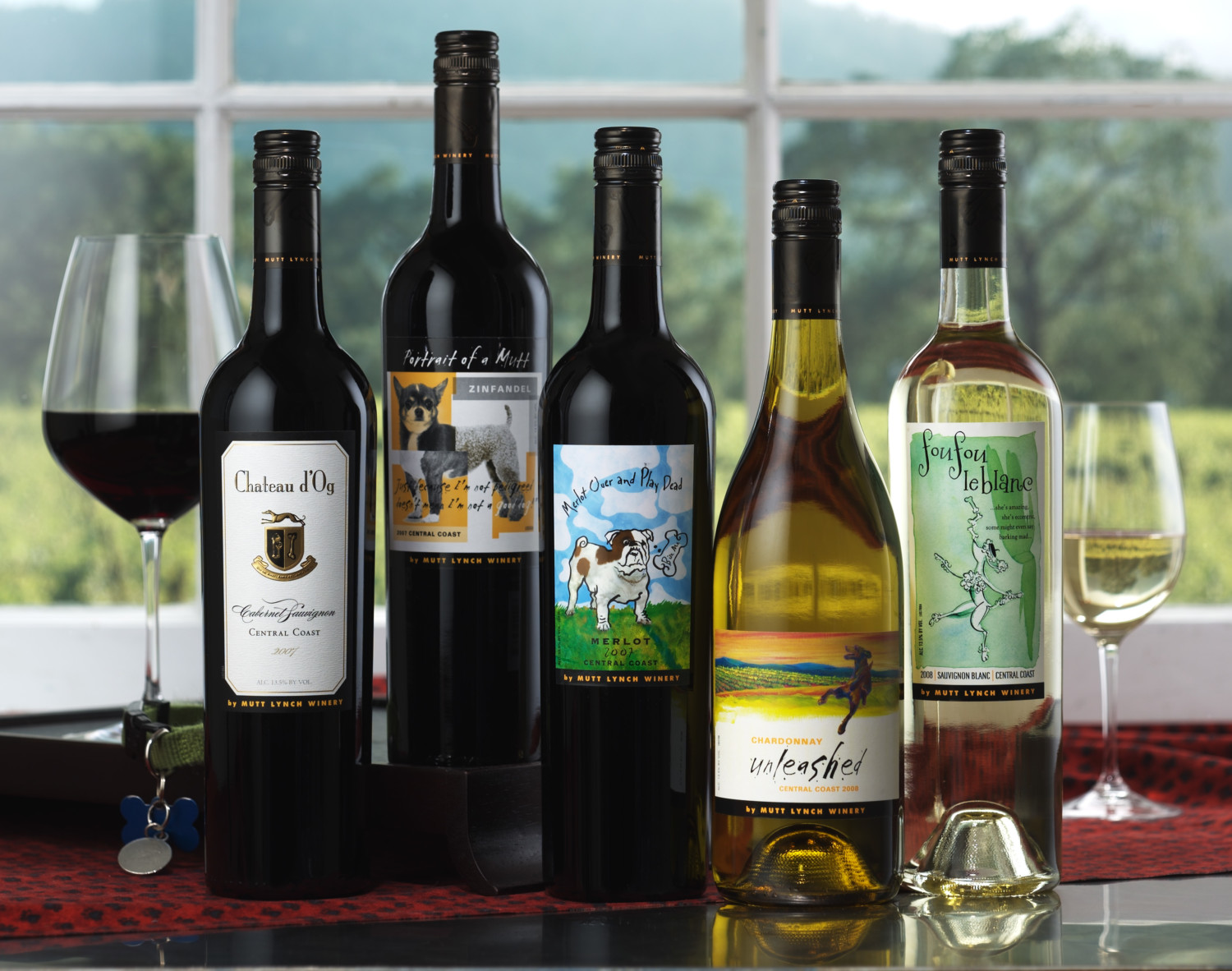 Use The Spit Bucket
Sadly, pets are not allowed on bus and limo tours of local wineries. So you'll have to do the driving. But don't put yourself or your pets in danger. Go ahead and use the offered spit bucket to sample wines without risking impairment.
Or better yet, assign a designated driver. And make sure you buy them a bottle to enjoy later!
Drinking plenty of water, getting something to eat, or packing a picnic will also help if you're doing tastings at more than a couple of wineries in a day.
READ MORE ⇒ 11 Pet Friendly Wineries In The U.S. That Are Crazy About Dogs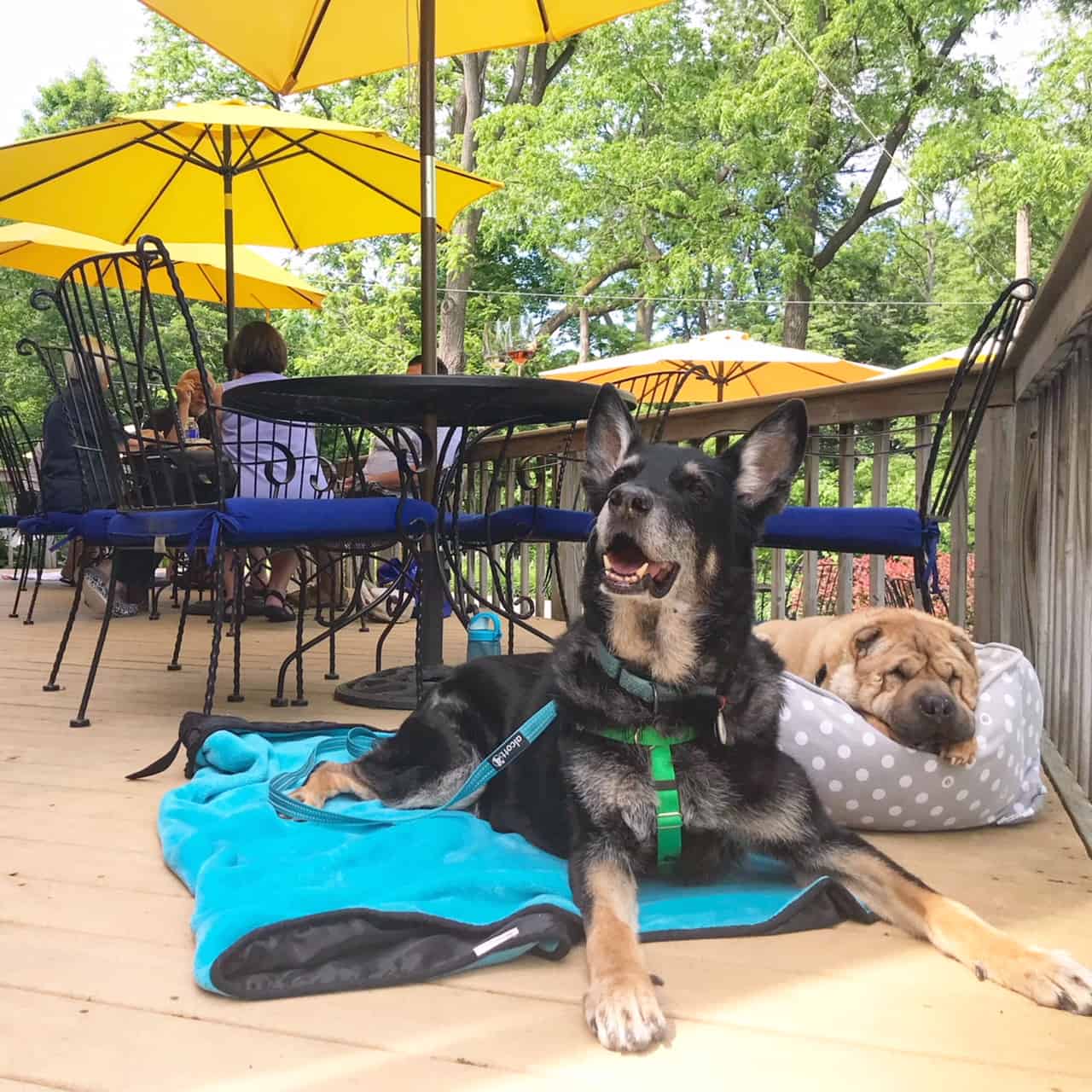 Temptations For Your Dog
If your dog is already comfortable dining on a pet friendly patio, you might think visiting a winery will be similar. But remember, vineyards are farms.
Biodynamic wineries usually have farm animals on site that help them maintain the grounds. And some vineyard owners have dogs of their own. If your dog would be upset by these encounters, be sure to ask about other animals on the grounds when making your reservations.
Some wineries also have fun activities, like games available. If your dog loves chasing moving objects, a winery with bocce courts might not be the best one to visit.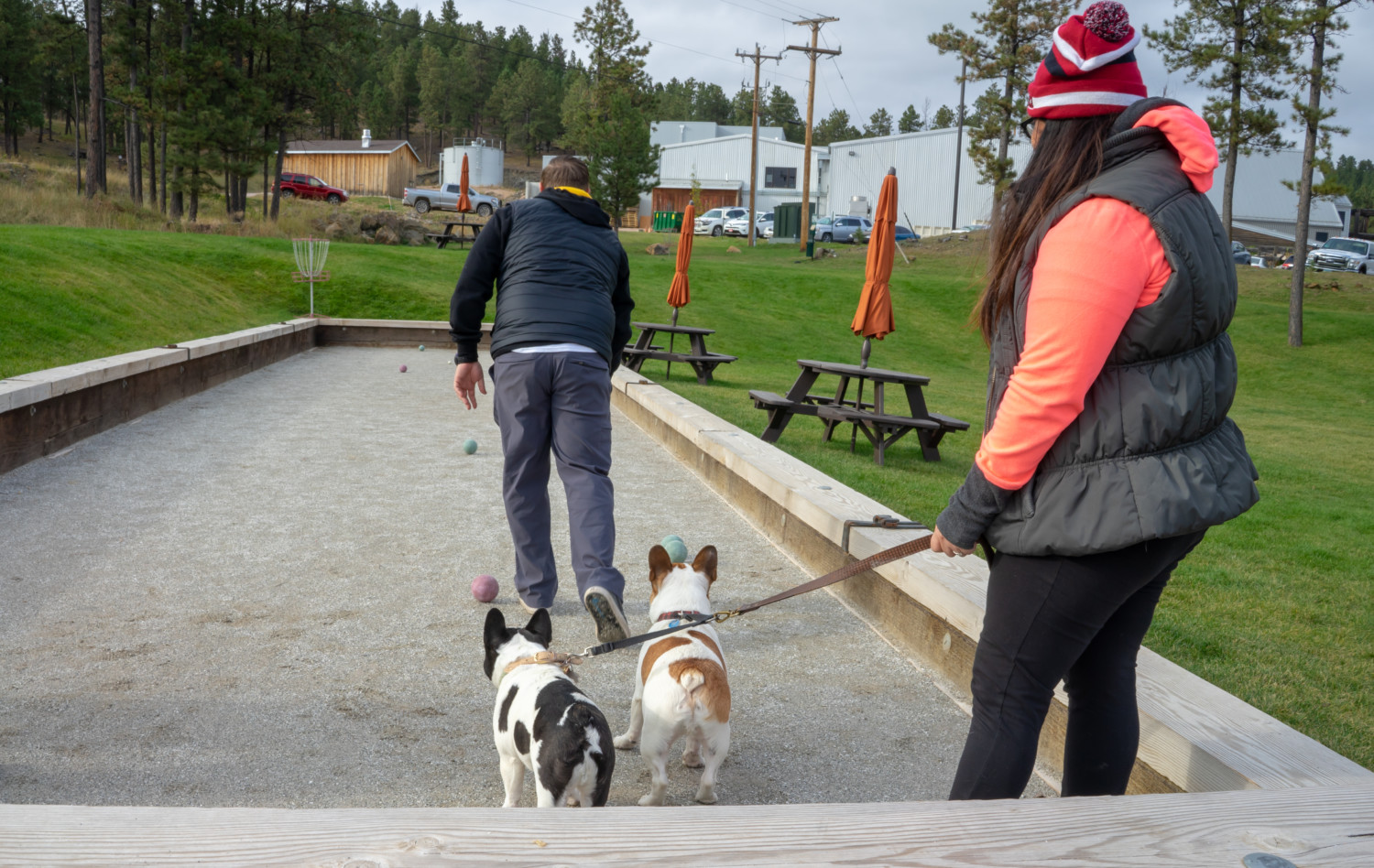 5 Dog Friendly Wineries In The Sonoma Valley
Now that you know what to expect, here's the scoop on dog friendly wineries in Sonoma. The wineries described below are some of our favorites for welcoming dogs on their beautiful grounds.
Of course, there are far more pet friendly wineries in Sonoma! So, if you don't see something that appeals to you, scroll down to the next section for a list of more options.
Lambert Bridge Winery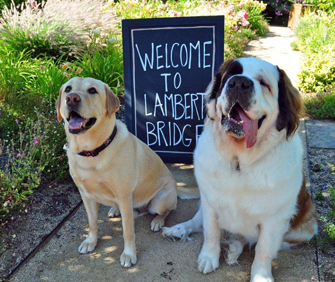 Lambert Bridge is a paradise for wine connoisseurs and canines alike. This hidden gem offers exceptional limited-production wines, savory food, a peaceful garden, and a relaxing picnic area where you and your dog can hang out together. Lambert Bridge is one of the most dog friendly wineries in the valley.
Although pets are not allowed inside the tasting room, well-behaved companions can enjoy the rest of the beautiful property as honored guests. And the staff usually has water bowls and treats waiting for canine guests!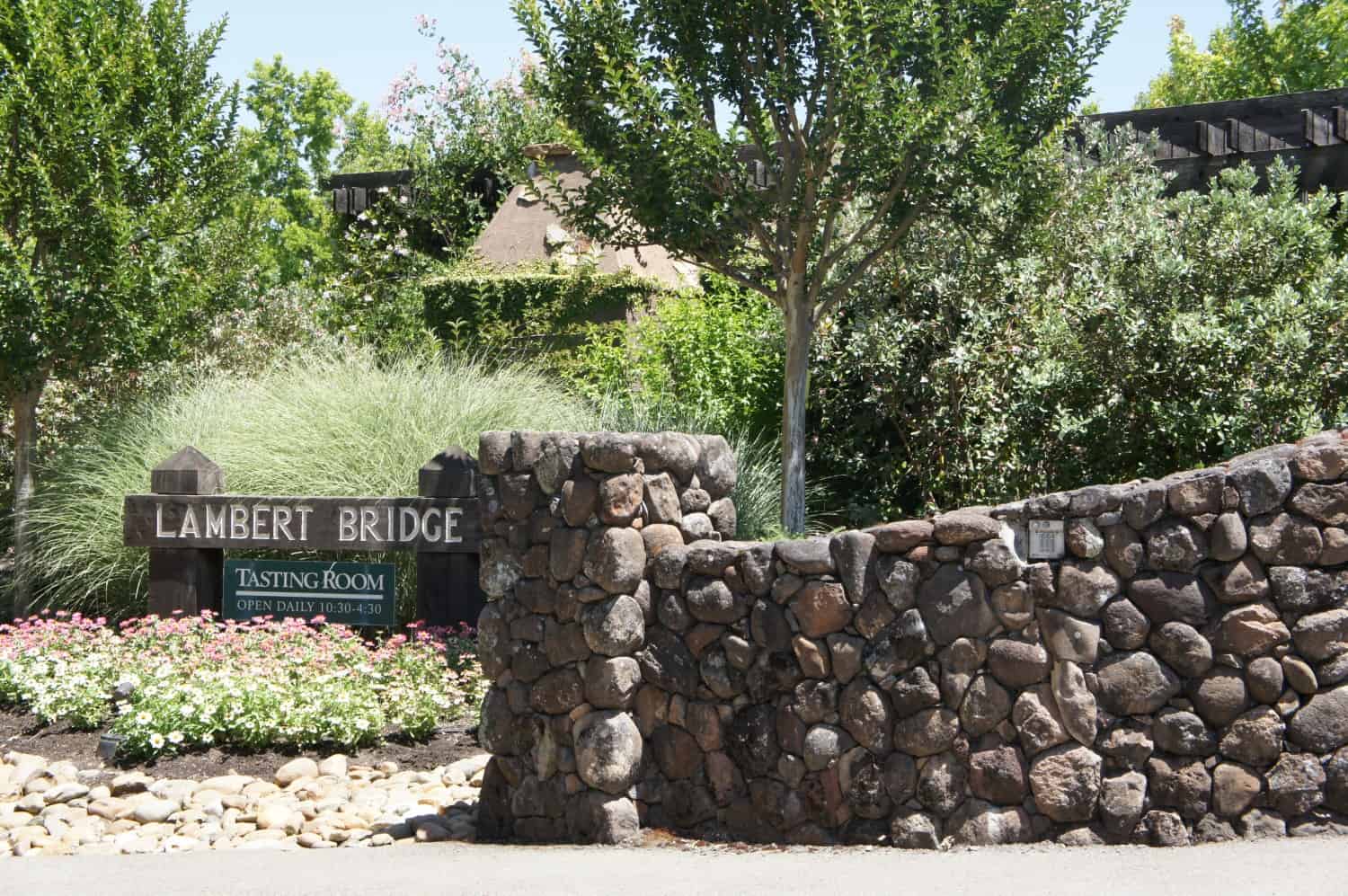 Bartholomew Estate Winery

Just a few blocks east of the historic Sonoma Plaza, Bartholomew Estate Winery sits on a 400-acre preserve. The estate offers a 3-mile hiking trail through wooded groves and vineyards where on a clear day trail walkers can see San Francisco. Hikers are also treated to a wide variety of native California trees including oak, redwood, manzanita, and madrone.

You are welcome to hike with your dog. But you must keep your dog on a leash and pick up after them. Pack a lunch and a treat for your buddy and picnic on the winery grounds when you return from your journey through the preserve. Dogs can also join you in the tasting room and museum.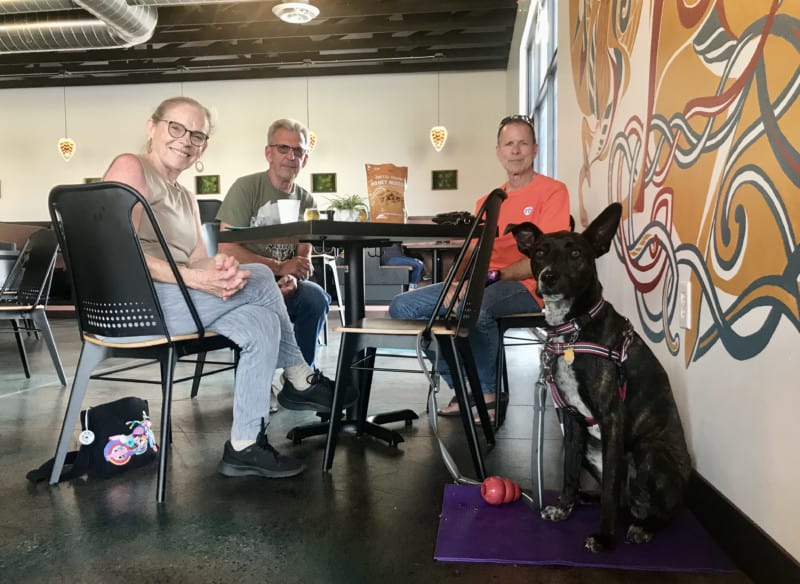 Mutt Lynch Winery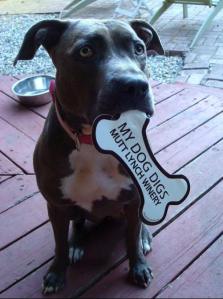 The winery motto at Mutt Lynch is "Bark Less, Wag More." And they are consistently voted the most dog friendly winery in the Bay Area.
This winery donates a portion of every sale to animal rescue organizations and constantly sponsors and hosts charity events like the highly anticipated Dog Days of Summer Open House.
Mutt Lynch patrons can reserve yappy hours, puppy showers, bark mitzvahs, and birthday parties for their pets to socialize with friends while the humans sample some tasty Healdsburg wine.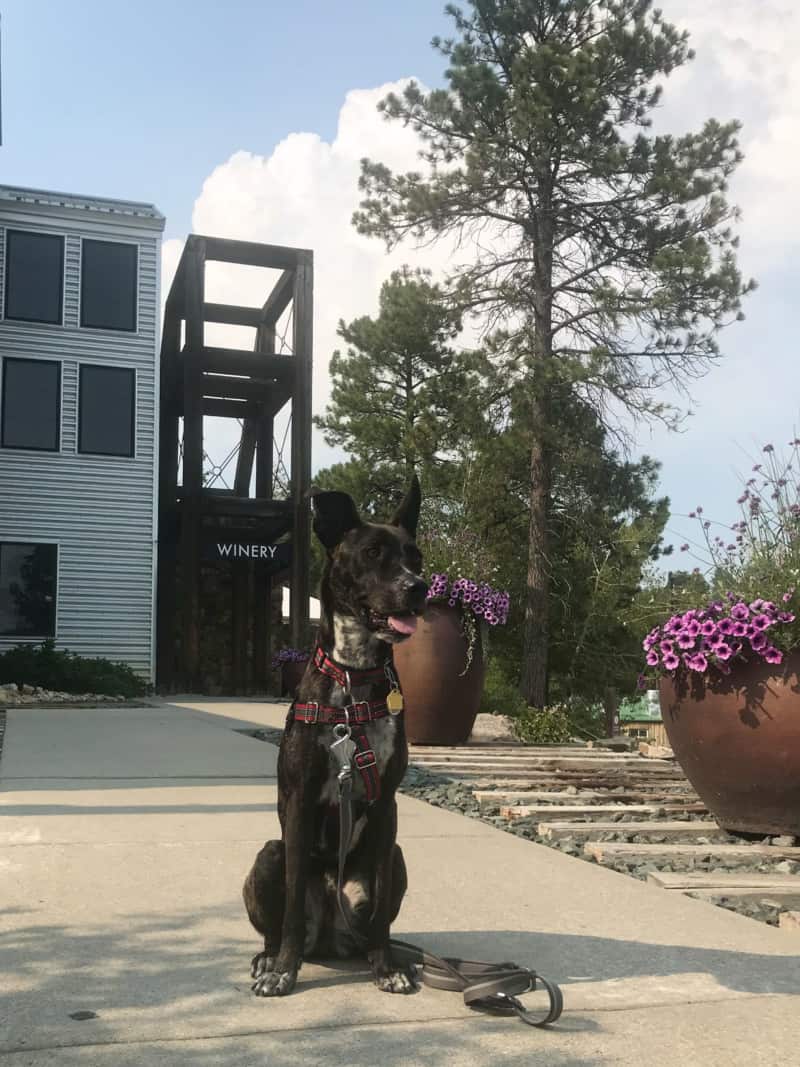 Roche Winery
This winery has two pet friendly locations—the downtown Sonoma tasting room and the vineyard in the valley. 
The downtown site is perfect if you enjoy people watching on the busy square. And the tables are shaded by umbrellas.
The vineyard location gives more room to stretch your legs. And both sites offer pet friendly seating in the winter with patio heaters.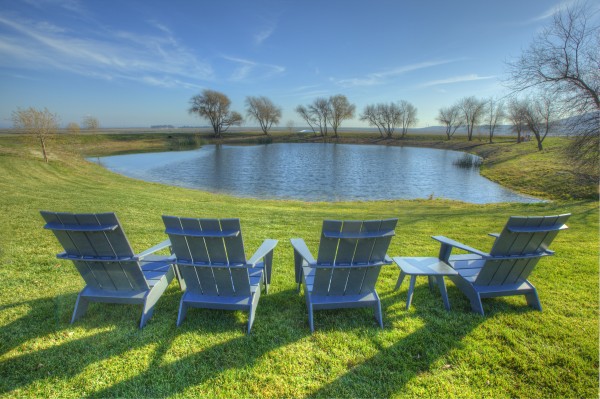 Kunde Family Winery
Your dog can join you on most tasting experiences offered at this winery. The one exception is the Mountain Top Tour & tasting.
Several times a year, Kunde Family Winery offers an estate dog hike. Followed by wine tasting and lunch, the event supports local nonprofit animal rescues from its profits. What could be better than enjoying delicious wine and food while helping local pets in need?!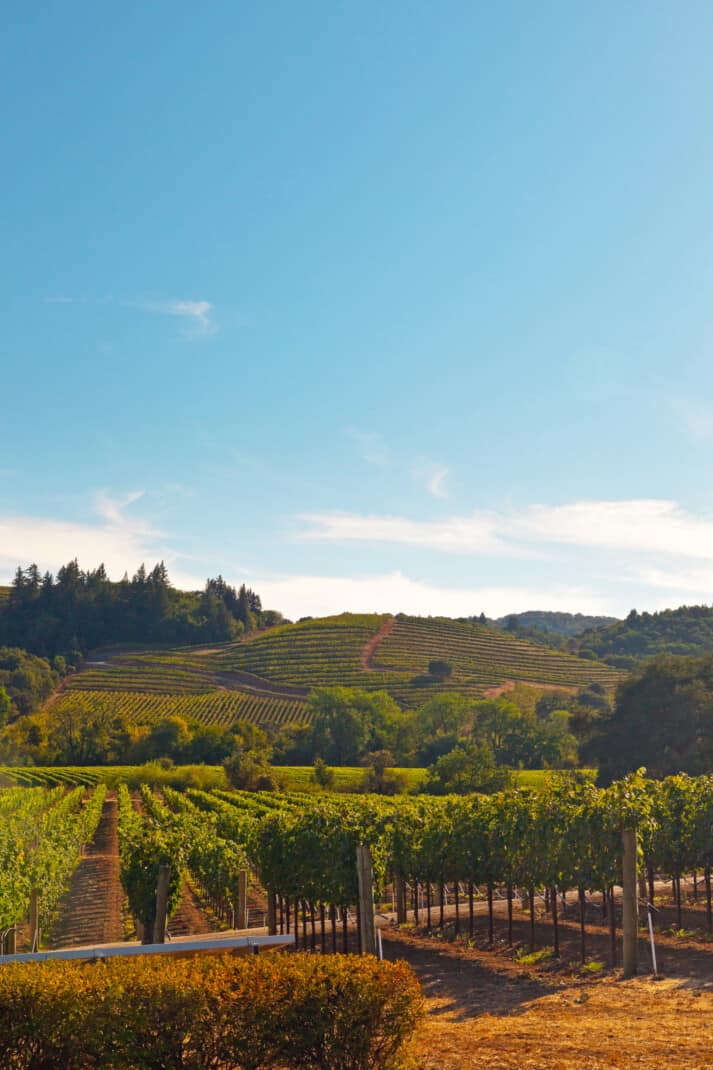 More Sonoma Dog Friendly Wineries And Vineyards
Are you eager to find more dog friendly wineries in Sonoma County? Search GoPetFriendly.com for Cloverdale, Glen Ellen, Healdsburg, Kenwood, Petaluma, Sonoma, and Santa Rosa and choose "Activities" to see all the options. That's also where you'll find the pet friendly lodgings, campgrounds, restaurants, and more you'll need during your trip!
Or check out these pet friendly wineries in Sonoma County, California's Wine Country:
Acorn Winery, Healdsburg
Adobe Road Tasting Room, Petaluma
Alexander Valley Vineyards, Healdsburg
Anaba Wines, Sonoma
B.R. Cohn Winery, Glen Ellen
Balletto Vineyards & Winery, Santa Rosa
Battaglini Estate Winery, Santa Rosa
Benziger Family Winery, Glen Ellen
Bob Dog Wines at Sky Pine Vineyards, Cloverdale
Buena Vista Winery, Sonoma
Cline Cellars, Sonoma
Deloach Vineyards, Santa Rosa
Dry Creek Vineyard, Healdsburg
Eric Ross Winery, Glen Ellen
Foppiano Vineyards, Healdsburg
Gundlach Bundshu, Sonoma
Hanna Winery, Santa Rosa
Highway 12, Sonoma
Imagery Estate Winery, Glen Ellen
Larson Family Winery, Sonoma
Loxton Winery, Glen Ellen
DO MORE ⇒ Pet Friendly Breweries and Wineries in South Dakota's Black Hills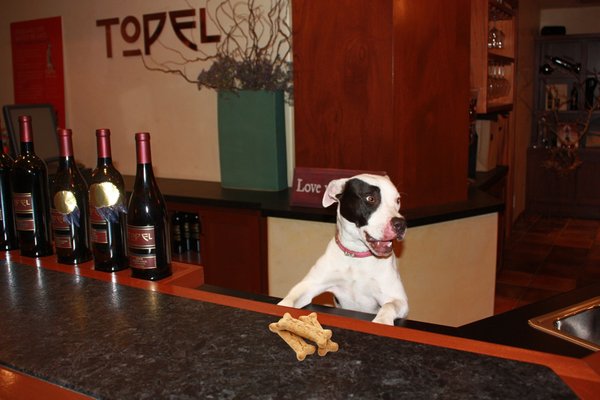 MacRostie Winery & Vineyards, Sonoma
Marimar Torres Estate, Sebastopol
Matanzas Creek Winery, Santa Rosa
Matrix Winery, Healdsburg
Mayo Family Winery, Glen Ellen
Mazzocco Vineyards, Healdsburg
Moondance Cellars, Glen Ellen
Muscardini Cellars, Kenwood
Roche Winery, Sonoma
Sebastiani Vineyards, Sonoma
St. Francis Winery, Santa Rosa
Taft Street Winery, Sebastopol
Ty Caton Winery, Kenwood
Westwood Winery, Sonoma
Wilson Winery, Healdsburg
DO MORE ⇒ Top 5 Dog Friendly Hiking Spots in San Francisco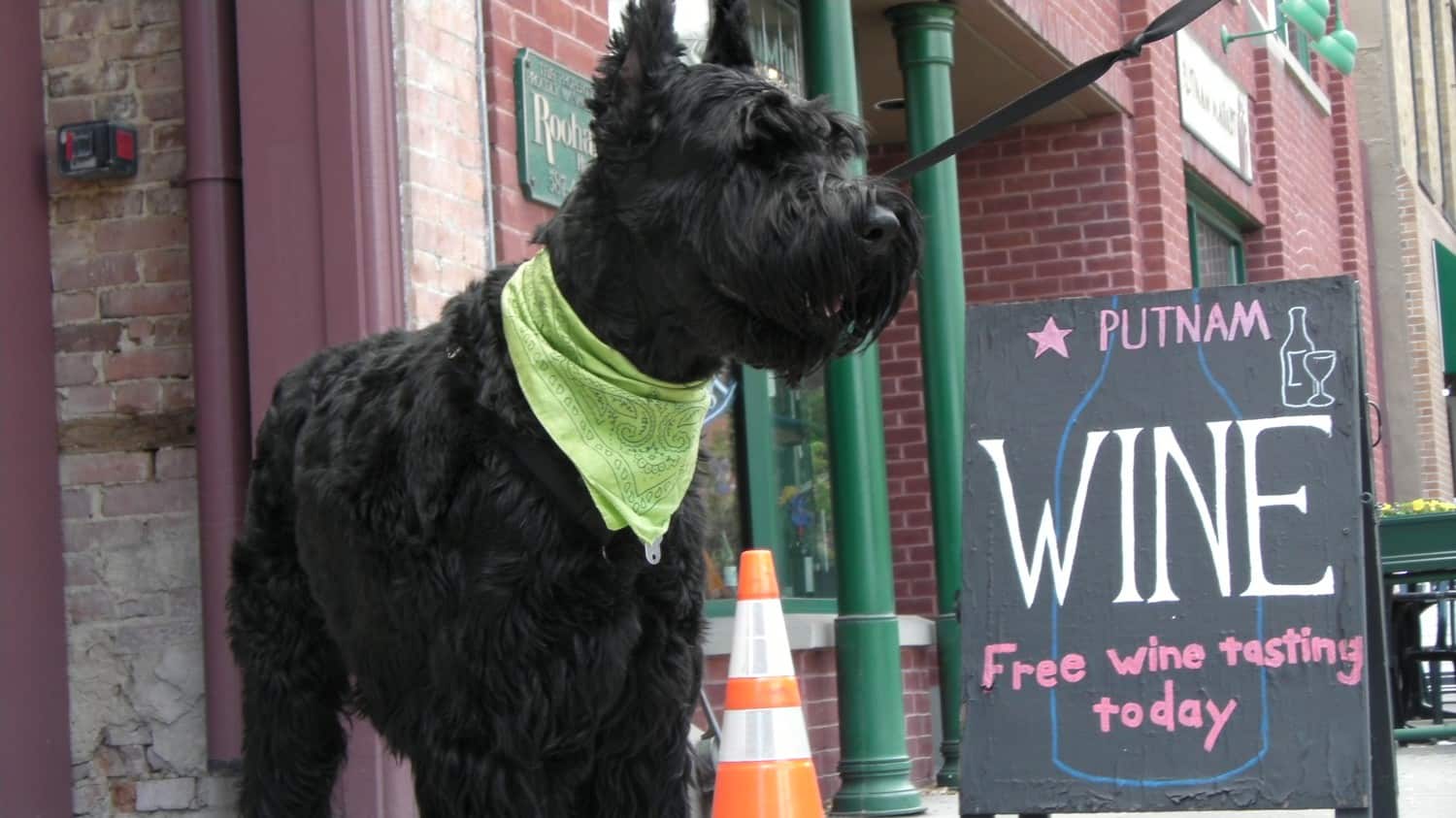 Winery dogs have amazing lives—meeting visitors, sniffing smells, and exploring endless estates. Wouldn't you like to give your pup a taste of that experience during your vacation?

Then check out the beautiful landscapes of the Sonoma Valley while sampling its delicious wines! It's guaranteed to be a fun vacation for you and your pet.

 

(Visited 7,394 times, 1 visits today)



Credit : Source Post